ART ♥ ACTIVIST
With Sander Neant Falk

4 november–16 december 2020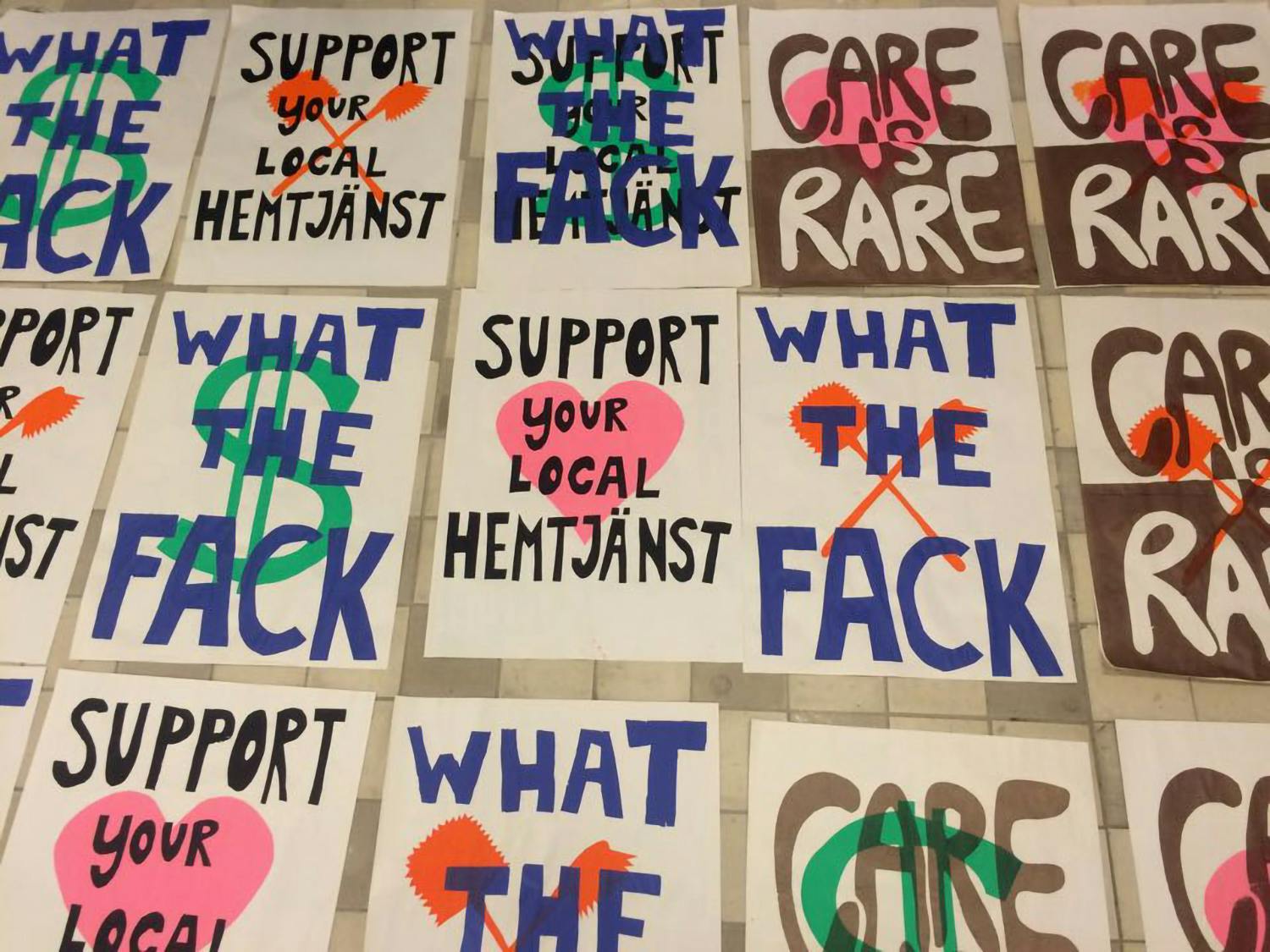 A workshop for young artists who want to change the world!
Do you like to create - paint, take pictures, draw, spray, write poetry or perform - and are between 13-18 years old?
Do you want to make art that can make a change, or tell something about what exactly YOU want and feel?
It can be about climate change and sustainability, but also about racism, feminism, LGBTQ, or whatever concerns your life.
During 4 workshops at Konsthall C, you get the opportunity to know more about art activism and talk about what exactly you think is important. Together we agree on which art ideas we want to realize and how. You can work individually or with others. All materials within the workshop are free.
The events take place on Wednesdays at 5.30–8 PM. You can choose to come once, twice or on all occasions.
The workshops are led by Sander Neant Falk, artist and educator at Konsthall C. They have worked extensively with documentary film, screen printing, photography and climate activism (iNKK, All Set For Change, Red Rebels and the XR Choir). During the workshops, you will also have the opportunity to meet other exciting artists and activists.
Become an Artivist you too! Come to Konsthall C in November and December.
Dates: 4/11, 18/11, 2/12 and 16/12.
Time: Wednesdays at 17.30–20.00
Target group: 13-18 years
Price: Free!
Contact: info@konsthallc.se
With special support from Farsta SDF.