Hökarängen local artist network meetup and pop-up event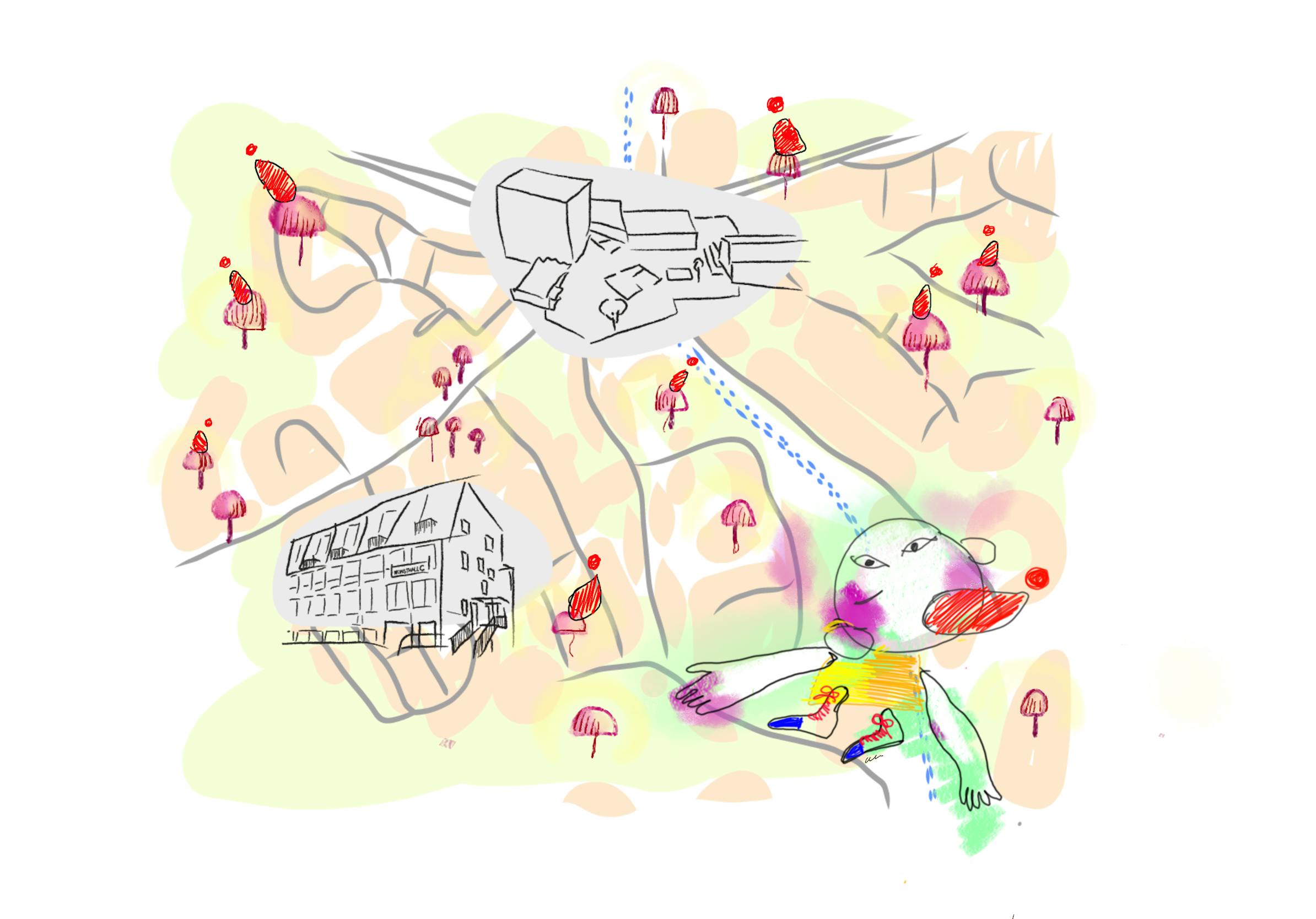 Hökarängen local artist network: Notice board launch event + Meetup
Konsthall C's past interns have been researching and aiming to activate the local artist network. Throughout the years, Konsthall C has been in touch with some of the creatives working or living in the area. Several interviews were done, and we were able to gather opinions and preferences of the interviewees from an artist community network. Now, we are officially throwing a first meet-up event: local artist notice board launch.
As shown in the image below (if Erik can add the latest draft as an image below this paragraph), the local artist community will share half of the notice board outside of the Konsthall C entrance. We invite you, local artists, to make use of it for information sharing, studio rent offers, skill exchange calls, and anything you like! We are planning long term to create a digital forum that could complement the physical artist notice board. 
We see this launch event also as an opportunity to meet up with others from the local artist community. We sincerely invite you to come join us on this date! To participate, please prepare 1 to 2 images that represent you or your art practice, and send it to wendy@konsthallc.se. The images will be used during the event.
Event: Notice board launch event + Meetup
Date/Time: 27.10.2021 / 1600-1830
Location: Konsthall C (Cigarrvägen 14 123 57 Farsta)
What's happening: A small exercise to introduce you to each other, kick start on the notice board. Light dinner provided!
Should you have any questions, contact us at wendy@konsthallc.se or 08-604 77 08 (Tues- Friday).
_______________________
Open Call for local artists and creatives to pin yourself on a Hökarängen map at Centrifug, Konsthall C.
During 28.10.2021-31.10.2021, the walls in Centrifug at Konsthall C turns into a physical Hökarängen map. We invite local creatives like you to contribute to finalizing the map together with us.
Like hidden mushroom places in the urban landscape, the creative workforce can be invisible. We have understood that there is a need to break isolation and come together as artist colleagues in the neighbourhood, that's why we are initiating a new artist network in Hökarängen. By creating a wall drawing of the Hökarängen neighborhood, Konsthall C seeks to map out the locations of artists / creatives working or living in the area, so we can visualize the local art scene together. With your help, the hidden can be discovered.
The map is not complete without you being part of it. Hence, we are looking for images, small objects, texts… anything that reflects your locality in Hökarängen as an artist / creative worker. The call is open from now until 24.10.2021, but you may also submit material in person on the 27th of October, during our local artist meetup to start off the network. The pop-up event is open for 4 days, 28.10.2021-31.10.2021.
To be part of this pop-up event, please submit:
Materials to be presented with the wall drawing: images that represent your practice and locality in Hökarängen, small objects from your studio, short texts about your practice, your wishes for the local artist community, or anything you would like to share with your colleagues. The texts will be transferred to an index card. Please make sure the material you submit is able to be attached to the wall, otherwise there are no restrictions.
Your studio/ workspace location: approximate location or address so we could locate you on the map. This information will only be used for this purpose, and will not be published elsewhere.
Drop off during office hours: Monday to Friday 09:00-17:00 at Konsthall C. For digital material, please email the files to wendy@konsthallc.se.
Book a studio visit to learn more? Any questions? Please contact Wendy, intern at Konsthall C via wendy@konsthallc.se.
Bilder