What do I think about when I think about blackness
Artist talk on Zoom with Carl Pope Jr.

22 oktober 2020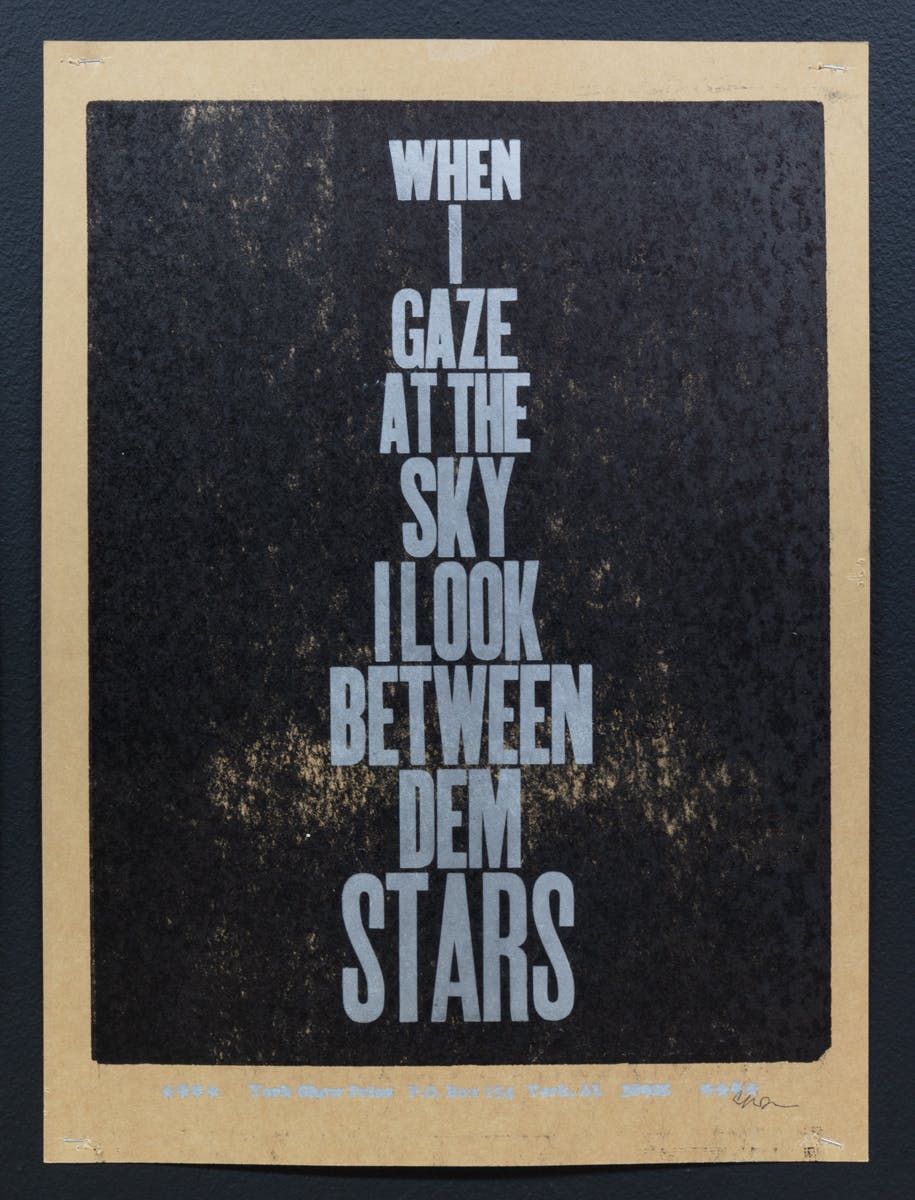 Online on October 22 at 7–8.30 PM
Join us on Zoom: https://us02web.zoom.us/j/9333821844
Carl Pope is an interdisciplinary conceptual artist who uses intertextuality to reveal, reflect, and create interconnections between viewers of his work and contemporary culture. His artistic practice is committed to the idea of art as a catalyst for individual and collective transformation. Pope's most recent letterpress work that you can view in the exhibition Under a Different Sun is called The Bad Air Smelled of Roses and contains 102 posters. This work is described by Pope as an ongoing, endless writing project, an Afrofuturist project that is a never-ending essay about . . . blackness and its correspondences in American culture and in nature.
Amidst a second Wave of the Civil Rights Movement through Black Lives Matter, Pope sees his practice as taking on some of the principles of the African-American tradition of call and response "Through my work, I'm creating a call based on my own responses, but then I'm looking at the response that I'm receiving to further anything else that I'm doing." Through his work he strives to open doors of perception that can help viewers understand that the conventions that have brought us to this point in the history of human culture are malleable, and that the direction in which society evolves in the future depends on our ability to understand the words and images all around us, and to respond in sophisticated and compassionate ways. 
Posters that Carl Pople developed in response to the 2020 Black Lives Matter protests have appeared in US cities and internationally. Carl Pope lives and works in Indianapolis, Indiana, USA. 
The Bad Air Smelled of Roses is on display at Konsthall C until October 25.
More information about the exhibition: https://konsthallc.se/en/program/under-en-annan-sol 
In collaboration with ABF.