Artist talk with Rossana Mercado-Rojas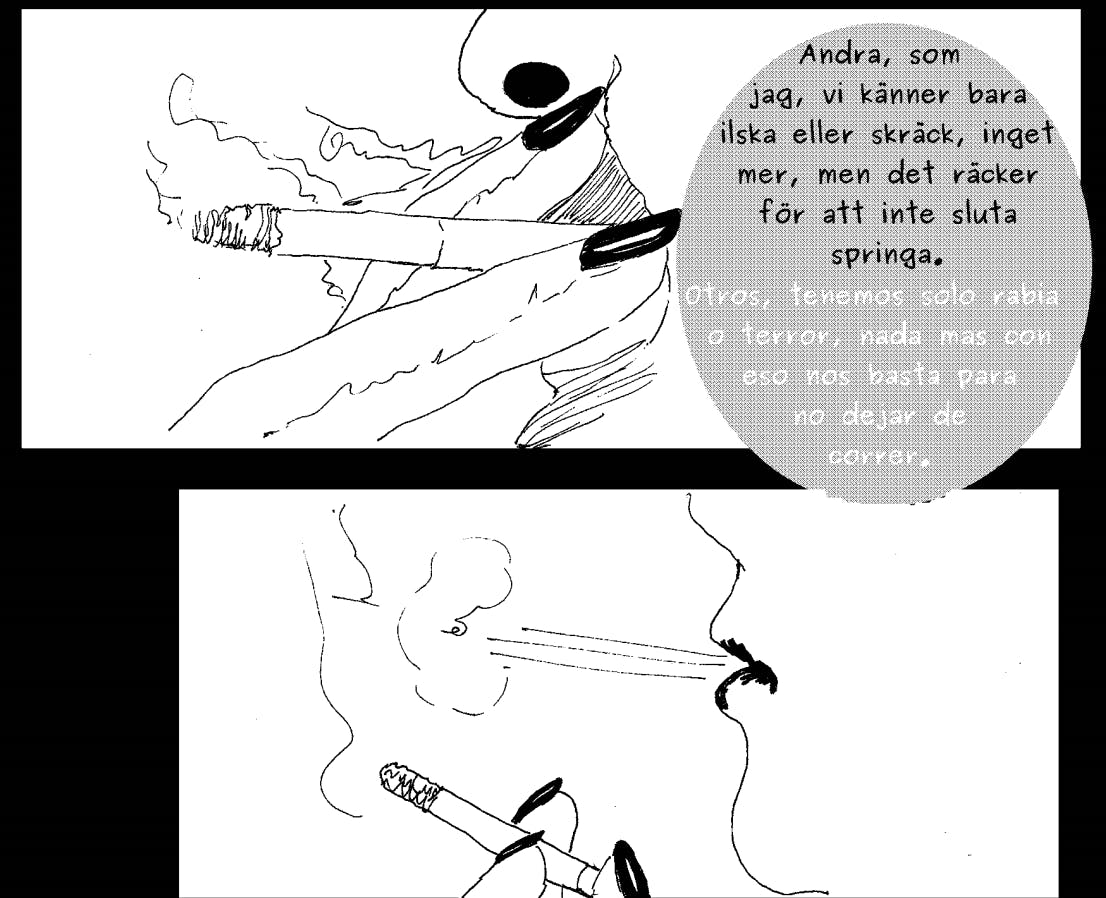 Live on Facebook at 3 PM, Friday 26 of February.
This week marks the last week of Rossana Mercado-Rojas installation SIN TÍTULOS in Centrifug. For the last days of the exhibition, additional elements in Rossana's intervention will be added, and the focus lays on color and the reality-based story "Luz Maria" from Amalia Alvarez's comic book Five Paperless Women's Stories (2013). Alvarez is an artist, anti-racist activist and comic creator who during her first time in Sweden met five women whose stories of vulnerability as "illegal" are depicted in the book. Five Paperless Women's Stories (2013) won the Grand Reader Award for 2013's best comic book on bokcirklar.se.
On Friday, Rossana invites to an artist talk via Konsthall C's Facebook. Join at 3 PM!