Även jag svämmar över - min kropp känner till oerhörda sånger
Weekend take over by Nelly K-C and Jaana Sundström

27–29 augusti 2021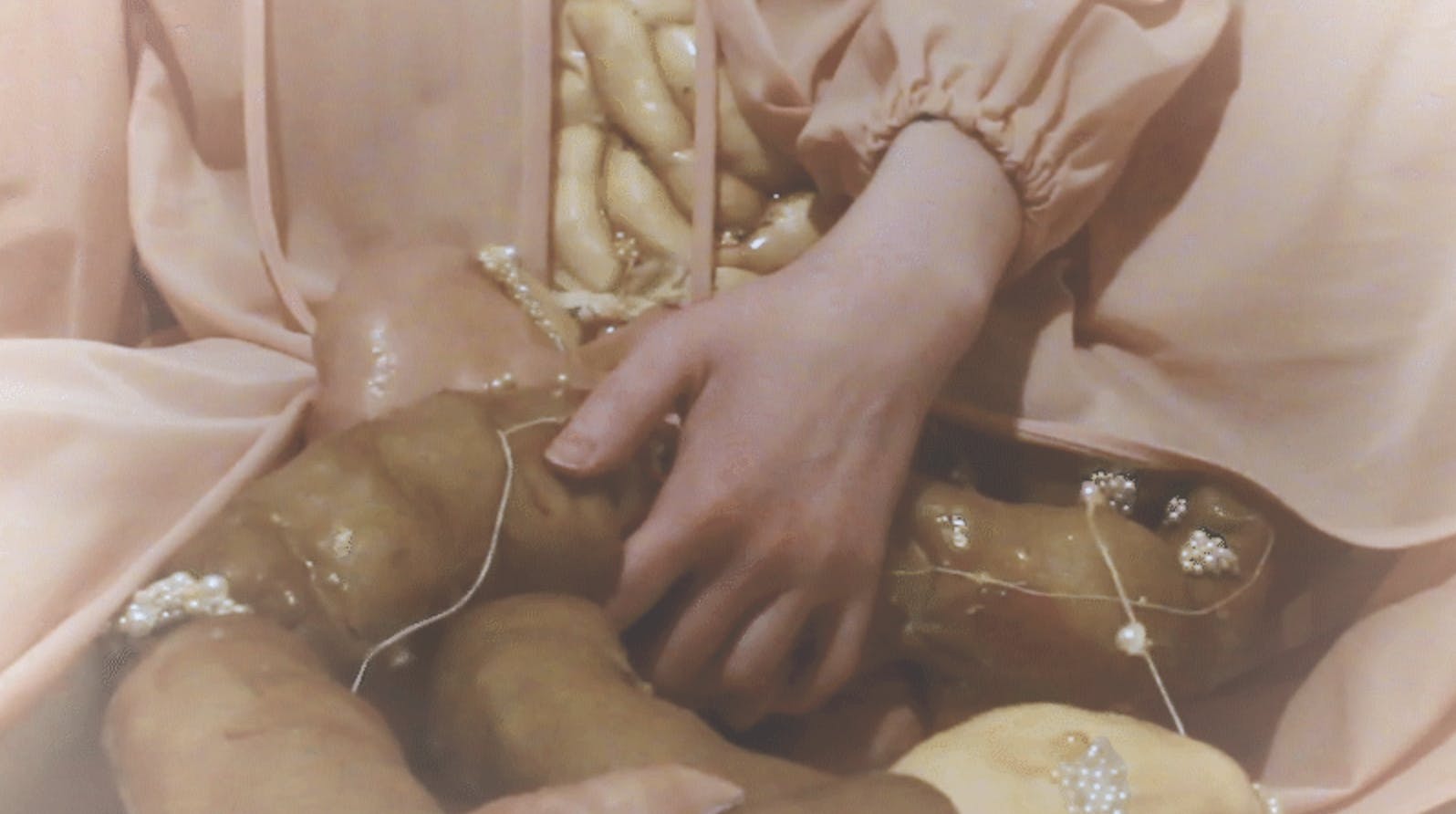 In the exhibition Även jag svämmar över, two different forms of expression meet to create a dialogue, in an attempt to reach something beyond language.
Opening hours:
Friday 17–22 (Opening night)
Saurday 12–17
Sunday 12–17
a dialogue without beginning or end
a dialogue inside and outside the body
(the body without limits)
The exhibition explores Nelly K-Cs and Jaana Sundströms points of contact.
They both work with fragments and memories, and each of their work contains an inner dialogue, drawing on longing, searching, looking for answers, and the female body - the body within and without.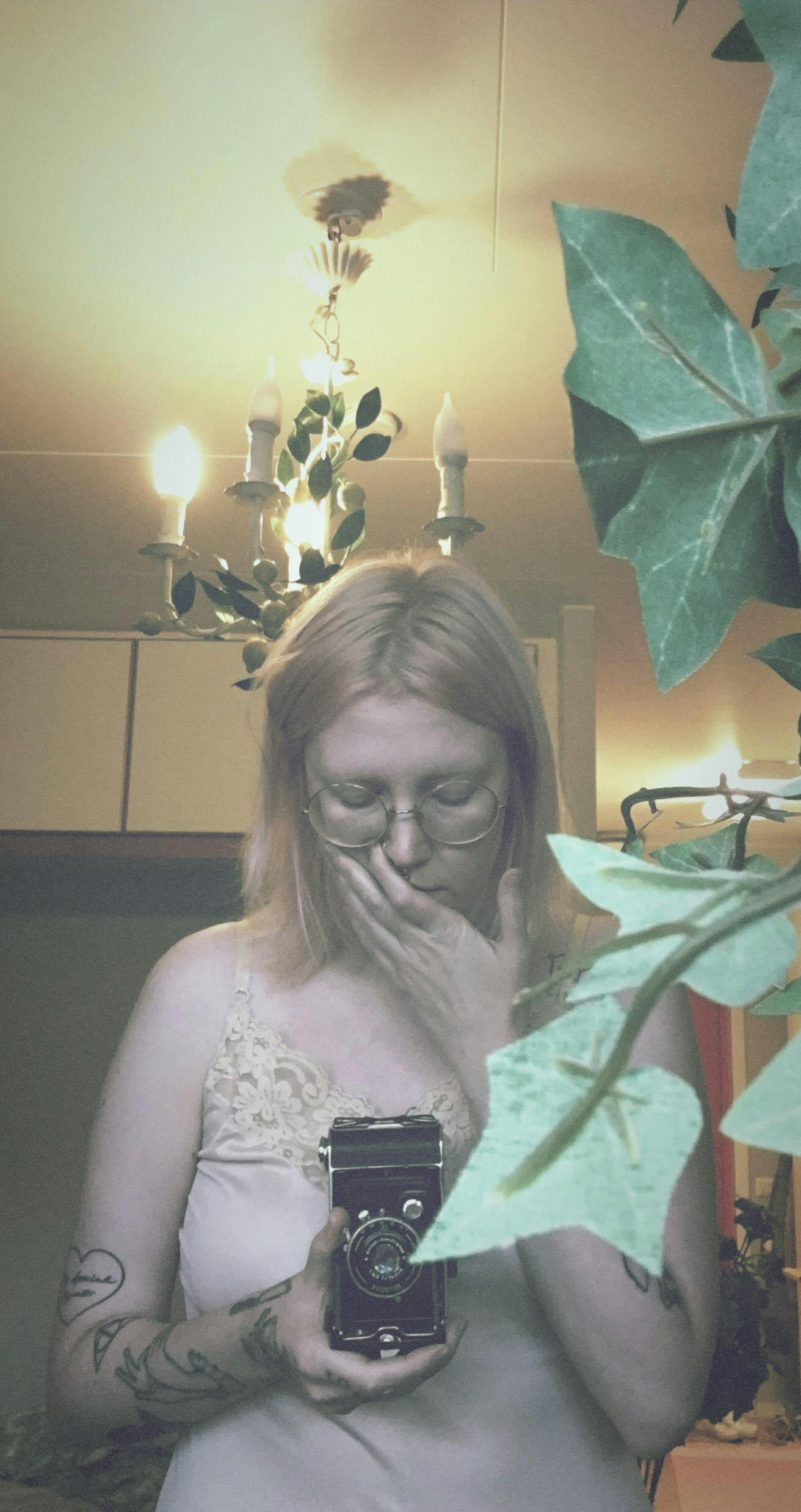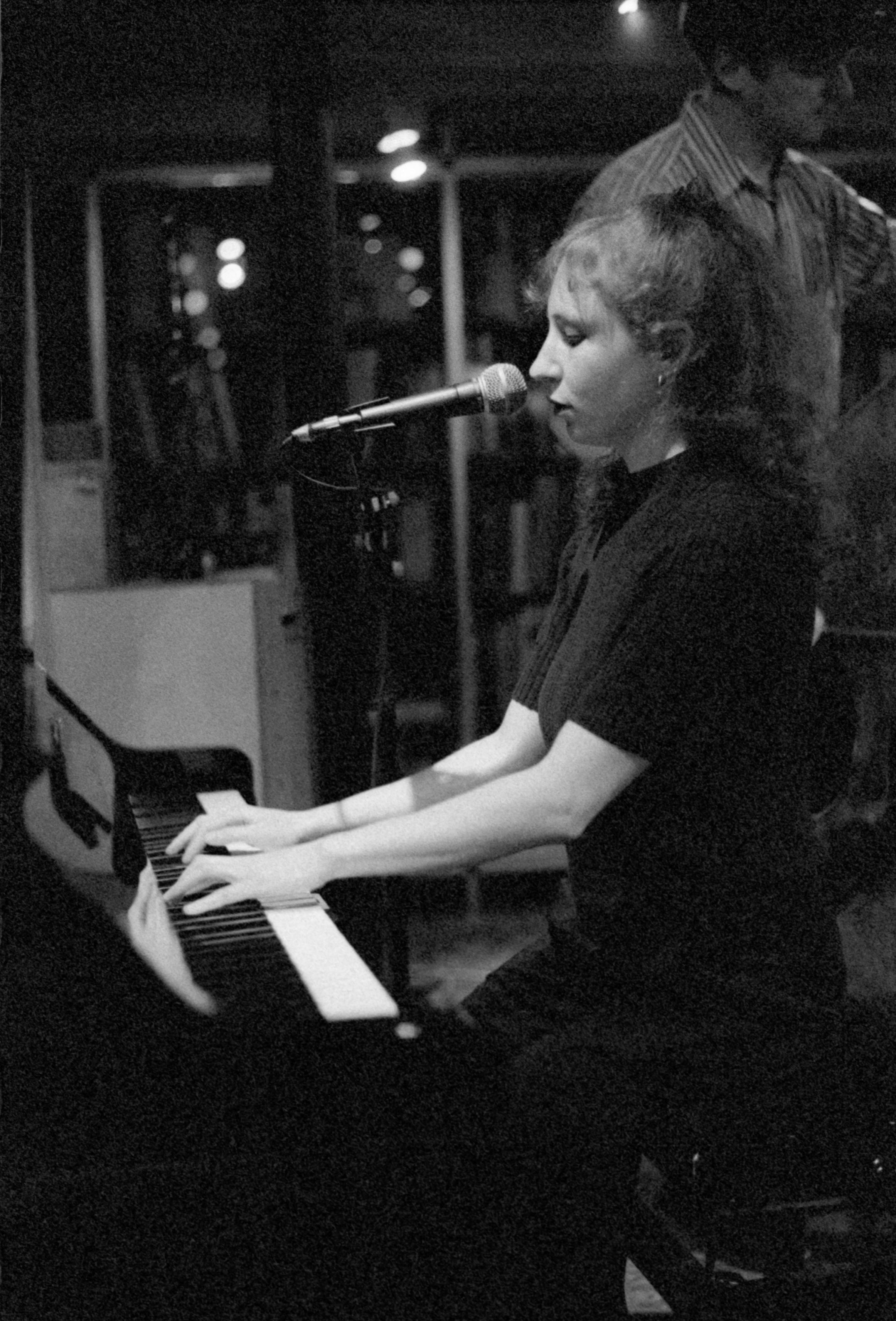 Jaana Sundström (b. 1992) is an artist and photographer, based in Gothenburg. In her practice, photography is mixed with textiles, porcelain and glass, and she often moves in the borderland between the beautiful and the grotesque. She finds inspiration from gender studies, and works with themes of femininity, sorrow and love.
Nelly K-C (b. 1994) is Rotem Geffen, musician and composer, is based in Stockholm. She writes lyrics and music, plays the piano and uses voice. Her debut album You Guard the Key will be released in October on Zeon Light. She uses improvisation and poetry, and her music has been described as wistful and raw; it moves in a floating, dreamlike world with improvisational elements. She works with musicians Vilhelm Bromander, Isak Hedtjärn, Katt Hernandez, Milton Öhrström and Ryan Packard. They improvise around N's music and texts.
During the exhibition there will be live performances by Nelly K-C (voice, piano) Vilhelm Bromander (double bass), Isak Hedtjärn (clarinet), Katt Hernandez (violin), Milton Öhrström (synths) and Ryan Packard (percussion, live electronics).