Apply for internship at Konsthall C!
27 oktober–30 november 2020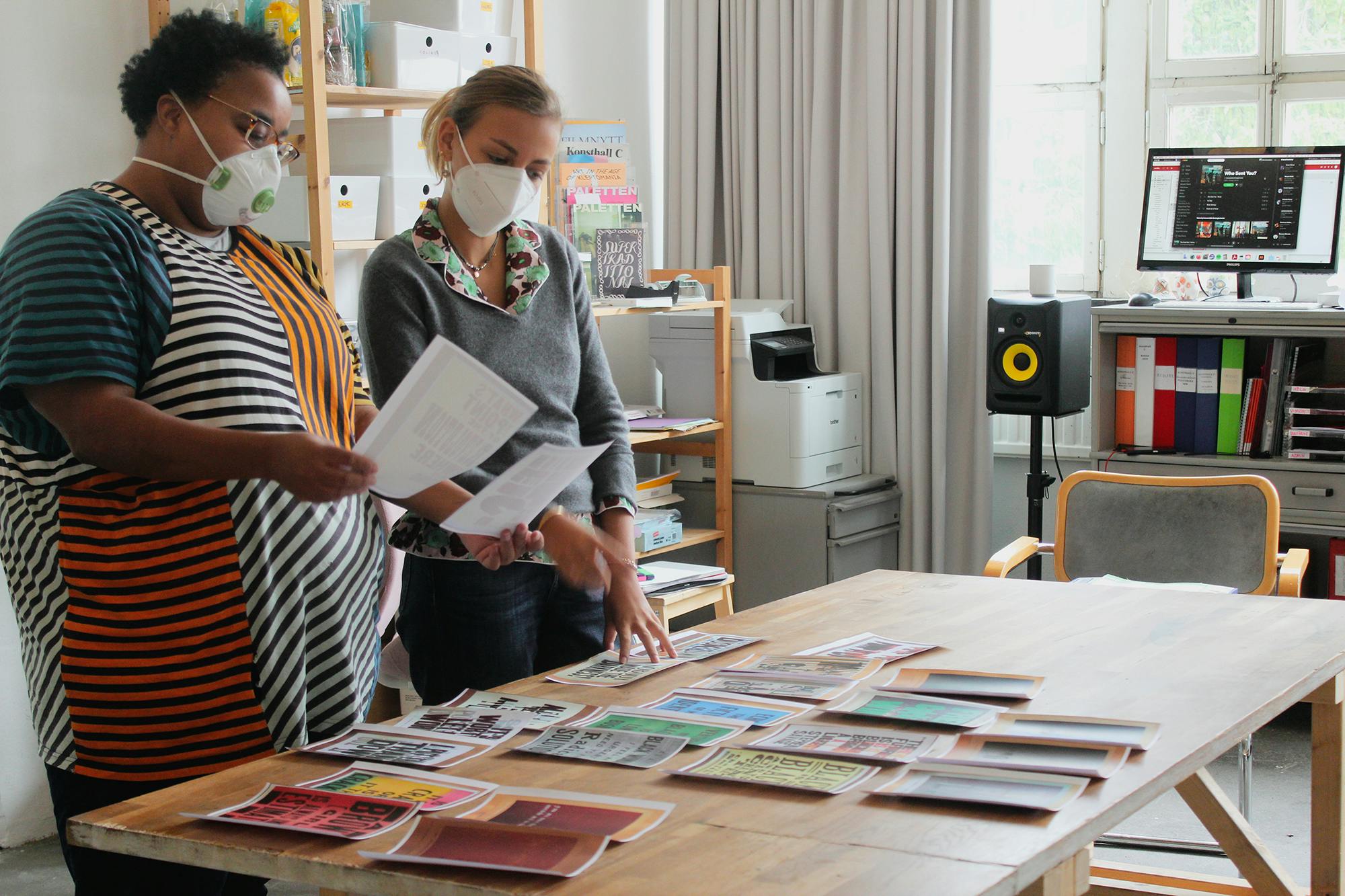 Students in art, art history, communication and cultural production are welcome to apply for a spring internship at Konsthall C.
Konsthall C is a public work of art; a project of urban renewal; and an art institution situated in Hökarängen in Stockholm. Konsthall C works for a democratic society based on values of diversity, equality and solidarity both in its organisation and in the content of its programmes. Since it began in 2004 it has consistently produced high quality, significant exhibitions and events both locally and internationally. 
Find out more on http://www.konsthallc.se/en/info/om-konsthall-c 
We are now calling for two interns/trainees: one with a focus on curatorship and art production and one with a focus on cultural production (communication, economy and management). You are able to apply for the entire spring (Januray–May) but with a minimum of 8 weeks. 
My internship at Konsthall C was amazing! The culture is very welcoming and open, so I felt like an important team member of the organization. The role i was given was a very operative one.
–Jessy-Lin, intern in 2019
Apply by sending in your CV with a personal statement (1/2–1 A4) to erik@konsthallc.se. Please describe the areas you want to work with and what in Konsthall C's profile that is especially related to your professional development and interest. Each trainee/intern receives a personalized plan that fits the requirements of the individual and the needs of the organization. 
We are currently only accepting applicatants that are enrolled in education, a labor market policy, or any special program (Erasmus+ osv). 
Konsthall C is creating a culture-forming space: safe and supportive for queer artistic and curatorial practices. It is also identified as an artwork and an institution which is constantly re-assessed or re-imagined.
–Paulina, intern in 2020
Book a meeting with managing director Erik Annerborn at erik@konsthallc.se to discuss how you can be part of Konsthall C.
What is it like to be an intern at Konsthall C? Read an interview with Coline, who is conducting her internship with us this fall: https://konsthallc.se/en/program/coline-duverne