Interview with Carla Parro
by Chih Tung Lin

7–21 oktober 2021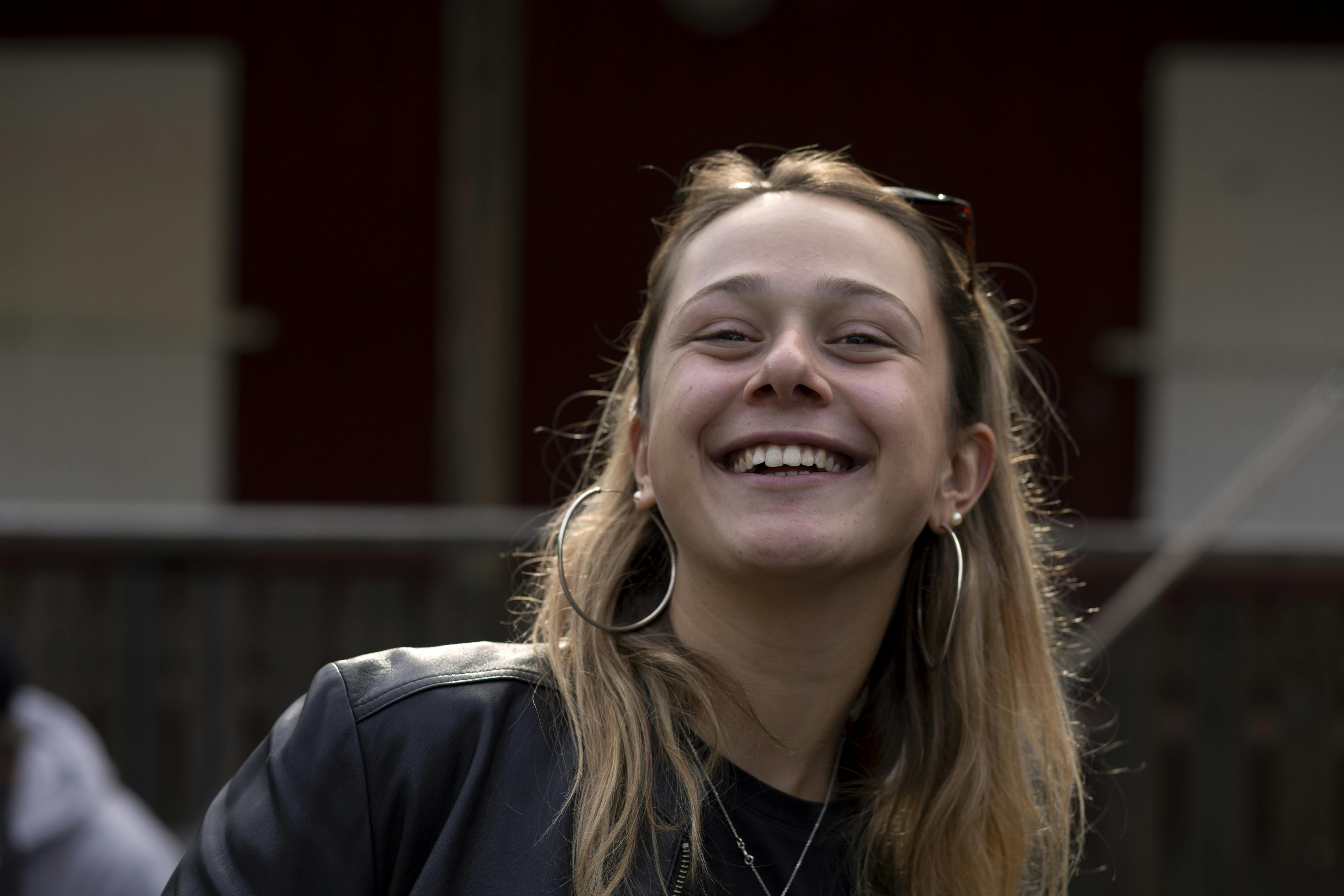 Carla Parro is conducting her internship at Konsthall C this fall!
She is a student at Sciences Po Aix-en-Provence, focusing on cultural production and management. We are delighted to have her here! Our other intern, Chih Tung Lin, sat down with Carla to discuss her internship, and why she chose Konsthall C in the first place.
Recording right now. So hello, Carla. I'm going to interview you about your experience working as an intern here. Can you tell us a little bit of your main interests and reasons to apply for an internship here?
OK, I am in this university in France named Sciences Po Aix-en-Provence. We need to do an international internship in the third year. And I was like, there is Corona, so an internship is the safest way to go abroad. This is the official reason, but the main reason is that I discovered this year that I want to work in the future in the curatorial area. So I was like, OK, I want to do an internship in a structure that's going to teach me the practical aspect of the job because I am learning the theoretical one, in a sense, at my university. But experience being on the field is the best way to learn. And I was also searching for an internship where I would be in a small structure and able to see projects from scratch and to the end, and not only being a small useless piece in a big machine. And finally, I felt that the mentality and the engagement of Konsthall C in their project and the local community, and the anti-racist, anti-sexist, the decolonial strategy, and integrating diversity in art was a perfect match for me.
And I'm interested in what you do here. What is the task you did that you enjoyed the most since you came?
I think the most fun of the job was to organize new projects, for example Pavilion C, the outdoor festival. And just being able to, first of all, meet the inhabitants of the neighborhood. It was amazing working with a team every weekend. You never know what's going to happen, and I was really enjoying this. Also everybody is touching on very practical stuff that enabled the whole structure to work and feeling useful every day at any time. I think that is a big value in my first long internship.
I can see that you really enjoy the kind of spontaneous, pop up events that happen kind of intensively, but also short term. So if you were to create your own event and you can have whatever budget, what would it be?
I think I would like to organize a multi-disciplinary artistic project. Like music, cinema, dance, poetry in the disadvantaged areas in France. For example, some neighborhoods in Marseille or in Paris. Like what Pavilion C did, using the strengths of the neighborhood by highlighting the art they already have inside of it. And also maybe try to bring more famous and established artists that don't live here to be able to have some sort of exchange between the two, and maybe try to involve the youth of this place to do it annually. Like, to create some kind of continuity because I feel like the most important thing we need to do now is to make the culture and arts more approachable for everybody. And this is a big deal for everyone who loves art.
Um yeah, just to provide space for minor vocies.
Yeah, yeah. And also to open doors to kids who don't have the chance to go to a museum every day.
Yeah, to get exposed more. I guess this is it, thank you.
Do you want to apply for an internship at Konsthall C? Follow this link: