Curator's introduction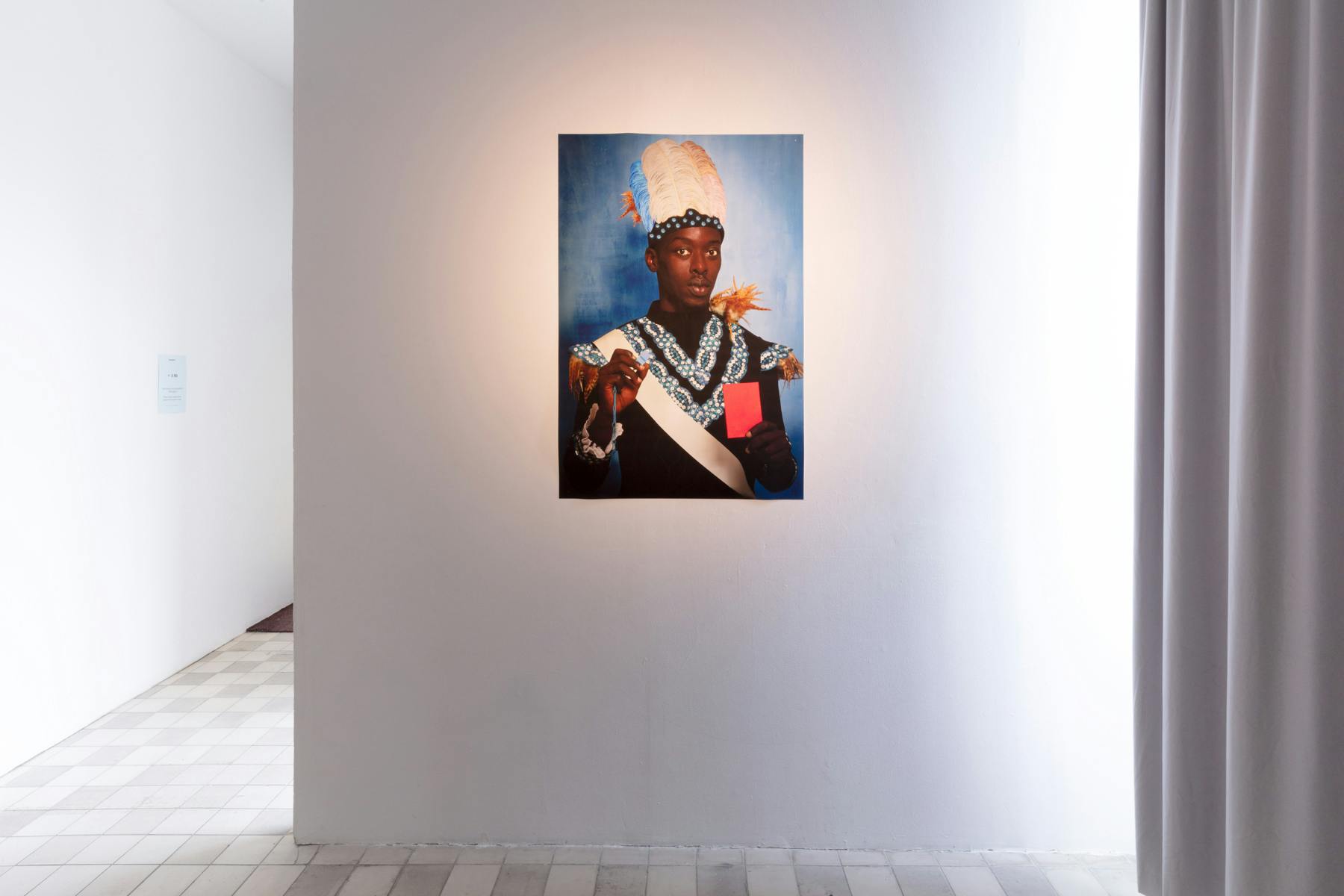 Introduction at 6 PM - Bookings only
Exhibition open from 12 PM to 8 PM.
We are pleased to invite everyone to an introduction of "Under en annan sol", on October 8, as part of the Afro-Swedish History Week (5–12.10). Our artistic director Ulrika Flink will present the exhibition which includes a work by photographer and costume designer Omar Victor Diop. This is an interpretation of Gustaf Lundberg's painting of Adolf Ludvig Gustav Fredrik Albert Badin from 1775. Badin's real name is believed to have been Née Couchi when he was kidnapped as a ten year old child, and gifted to the Swedish Queen Lovisa Ulrika in 1761.  During this time, having people from outside of Europe at the court was a status symbol because it signaled the world domination one was striving for. Badin left behind a diary with notes about his life, which can be found today at Carolina Rediviva at Uppsala University Library. The diary is a unique document that preserves a voice that testifies to the African presence in 18th century Sweden. Come hear more about Badin's life in 1700 century Stockholm.  We will keeping the gallery open from noon until 8 pm, for those who want to experience the other artworks on display.
Due to Covid-19 we restrict our visitor number to 20. If you are feeling sick or unwell, please stay at home.
In collaboration with ABF Stockholm.