Emeka Okereke film program: The Measure of City Pathways
I Wonder As I Wander': On Akinbode Akinbiyi.

4 september–31 oktober 2021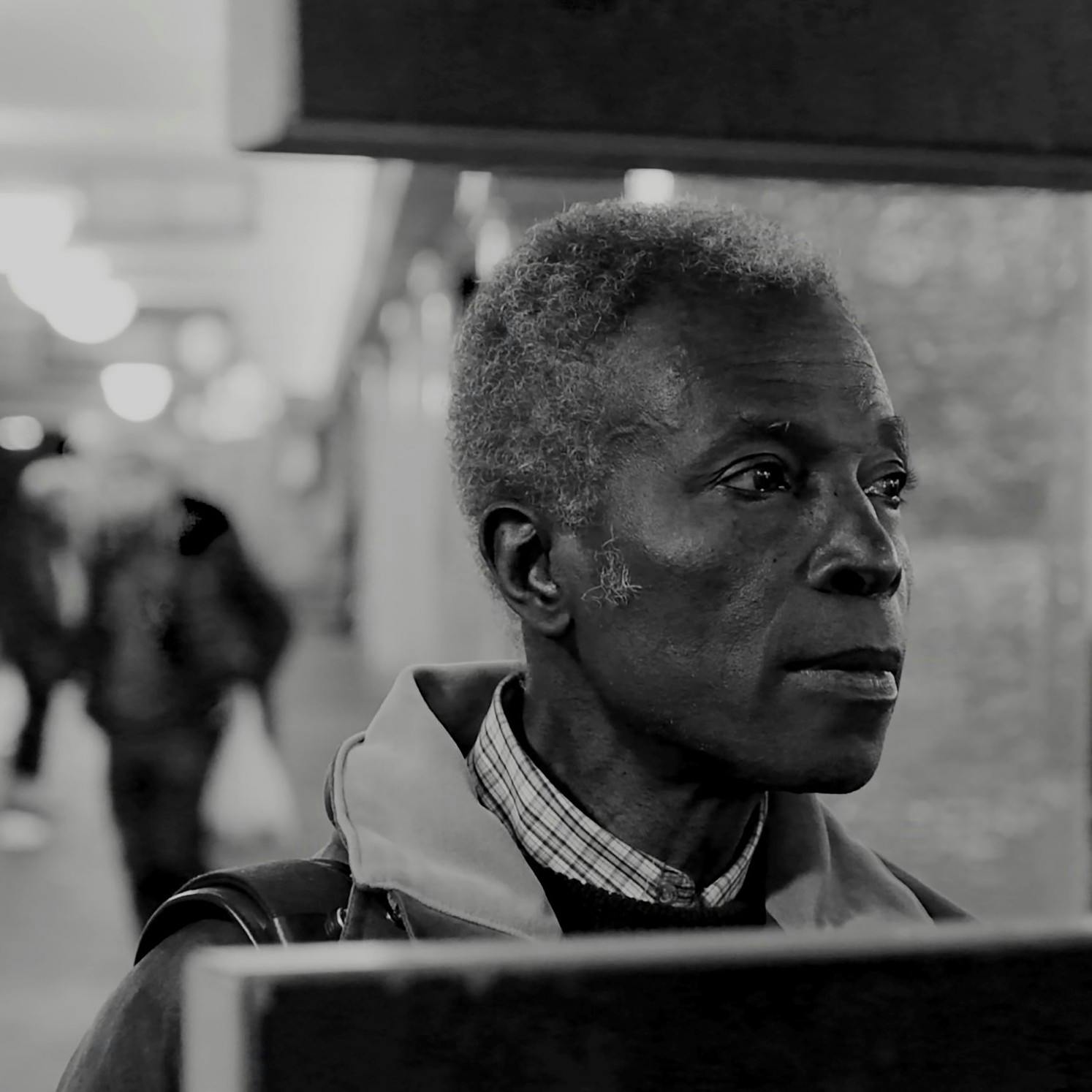 In the short film 'I WONDER AS I WANDER' (2019–20) directed by Emeka Okereke, two Berlin-based Nigerian photographers of different generations engage in a filmic dialogue that transpires between Berlin and Bamako. It captures Akinbode Akinbiyi's decades long pursuit of interrelating photographic processes with the physical and mental rigor of wan- dering. This weaving of sequences provide a glimpse into essential acts of daily observation, corporeal movement, urban noise and study of light. While Akinbiyi closely identifies with sacred philosophies of Yorubaland in connection to rhythm, symmetry and balance, we might also consider in parallel the words of Nigerian novelist, poet and critic Chinua Achebe who has noted, "Among the Igbo the art of conversation is regarded very highly, and proverbs are the palm-oil with which words are eaten." Akinbiyi's photographs are conversation pieces, extending a dialogue between the viewer and the viewed.
Emeka Okereke is a Nigerian visual artist, writer and DJ who lives and works between Lagos and Berlin. A past member of the renowned Nigerian photography collective Depth of Field (DOF), he has exhibited in biennales and art festivals in cities across the world, notably Lagos, Bamako, Cape Town, London, Berlin, Bayreuth, Frankfurt, Nuremberg, Brussels, Johannesburg, New York, Washington, Barcelona, Seville, Madrid and Paris.
'I Wander As I Wander': On Akinbode Akinbiyi 22 mins