Interview with Lara Almarcegui
26 september–5 oktober 2020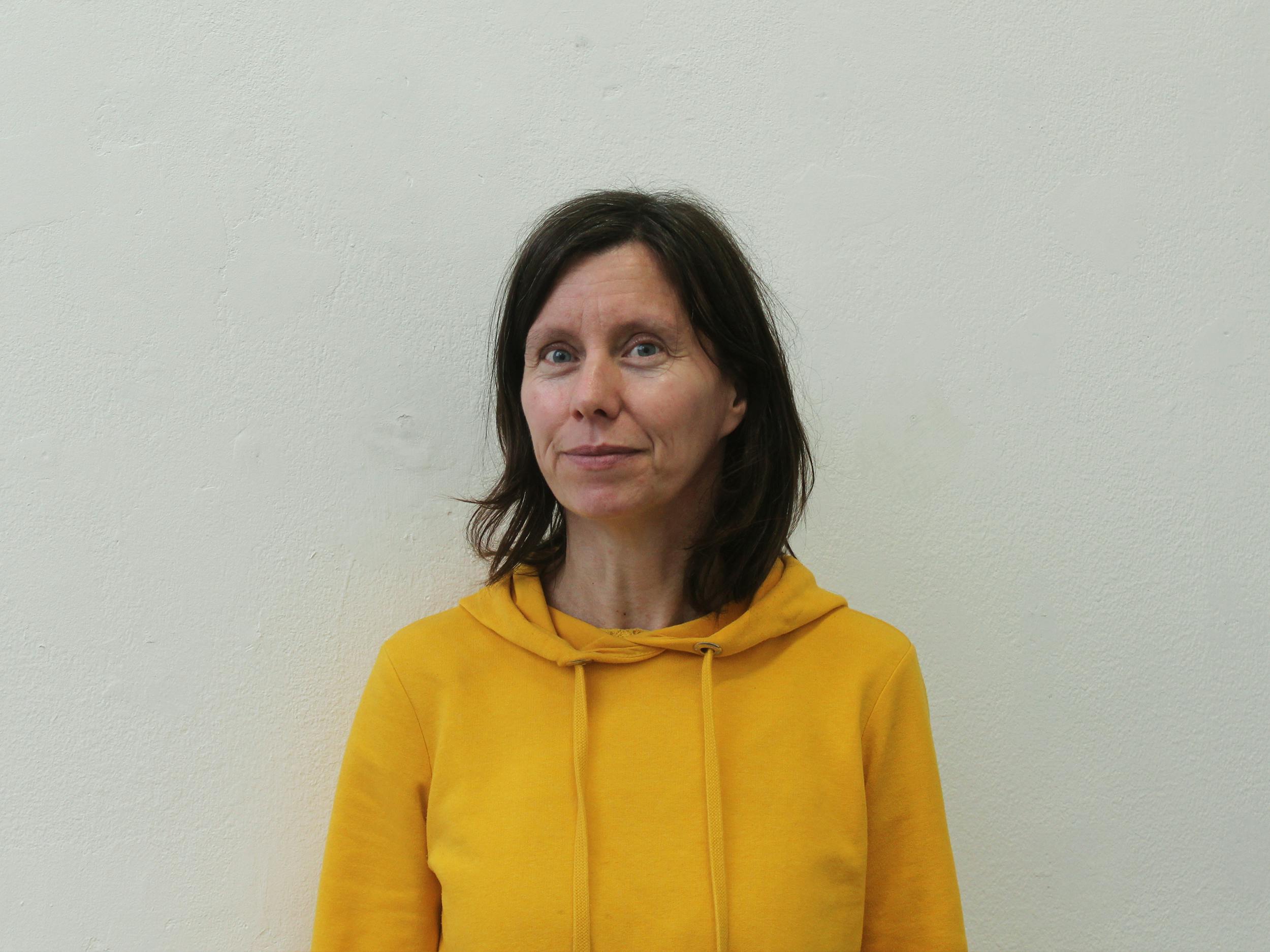 This week we have a special guest in our Research Station, who has been collaborating with Konsthall C on several occasions throughout the years. Lara Almarcegui is an artist based in the Netherlands, who recently participated in our spring show Performing the Fringe (13.3–14.6 2020). Of all the artists included in the show, Lara was the one that couldn't make it at the time. Now she is back in Sweden to pursue her project Mineral rights Tullinge II, Botkyrka, Stockholm Land.
How would you describe what you exhibited in Performing the Fringe? 
This work was part of a process trying to get mineral rights in Stockholm. When we presented the exhibition I did not have the mineral rights yet. I submitted the application two months before the show, in early February. My plan was to have an answer from the minerals authorities for the exhibition but I didn't get any answer. So,in March, we could just present the application in the show. Mineral rights are the rights to explore the minerals with exclusivity on a certain mineral. When you have these rights, no company can apply for them. The mineral rights are very attractive to me because they go to the surface until the middle of the earth, so they go really deep.
So, for me the work is not only about me and myself but also about presenting the entire system of splitting the land in different layers without giving them to private companies. 
Is your artistic practice focused only on these matters? 
The work on mineral rights is a very specific part of my practice. It is part of a larger work that I have been doing in the last few years which is about understanding spaces, constructions, how cities are built. I am trying to understand where construction materials are coming from. I previously worked on demolition materials and then later I started thinking about the origin of constructions. So I worked on the "after" and now on the "before". 
Does this passion come from your artistic practice? It feels like it is more than making an artwork.
My artistic practice is a lot about understanding space in the cities and how it is used. I started to do work that challenges constructions, I really want to fight against design and control of a space so I started to work on the understanding of buildings. So It comes out of curiosity.
When I started out, I worked a lot with city planners and architects to locate demolitions and then slowly I started working more with geologists.
Is there anything outside your artistic practice that linked you into this work with minerals?
I have always been really curious about buildings and spaces around me. I remember when I was a kid, I was always looking through the window trying to understand the land. Something funny that I remember is that I was taking the train just for curiosity, just to see how it worked. That is something that I like in residencies. You can really get to know everything about the neighborhood. You look at the streets, you look at the names, the forests… 
How do you find the Research Station and Hökarangen so far?
This place is wonderful! I think there's something magical in living basically inside the forest, the house almost in a rock. But there is also the thing with the neighbors: those of the next house, but also other people coming by looking at me to say hello. I feel quite welcomed there, it is very relaxing. There is a curiosity for who I am and what I am doing there.