Masterclass with Elizabeh Povineli and The Karrabing Film Collective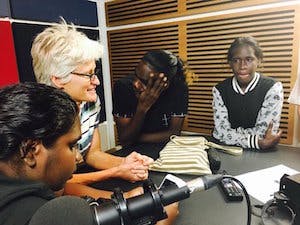 Welcome to a masterclass with Elizabeth Povinelli and The Karrabing Film Collective. 
In this unique opportunity we meet Karrabing collective member Elizabeth
A. Povinelli, who will give us a crucial insight of the Indigenous
collective's working methods and elaborates specifically on the technique of
improvisation as a performative tool that establishes a certain aesthetic in
the films, a technique and strategy that is also of part of the daily
strategies of improvisation necessary to live in a settler state. 

This masterclass is free of charge but we have limited seats. Coffee will be
served! 

Day: April 12
Time :10.00-12.00 Am

Register at info@konsthallc.se