Open workshop in collective writing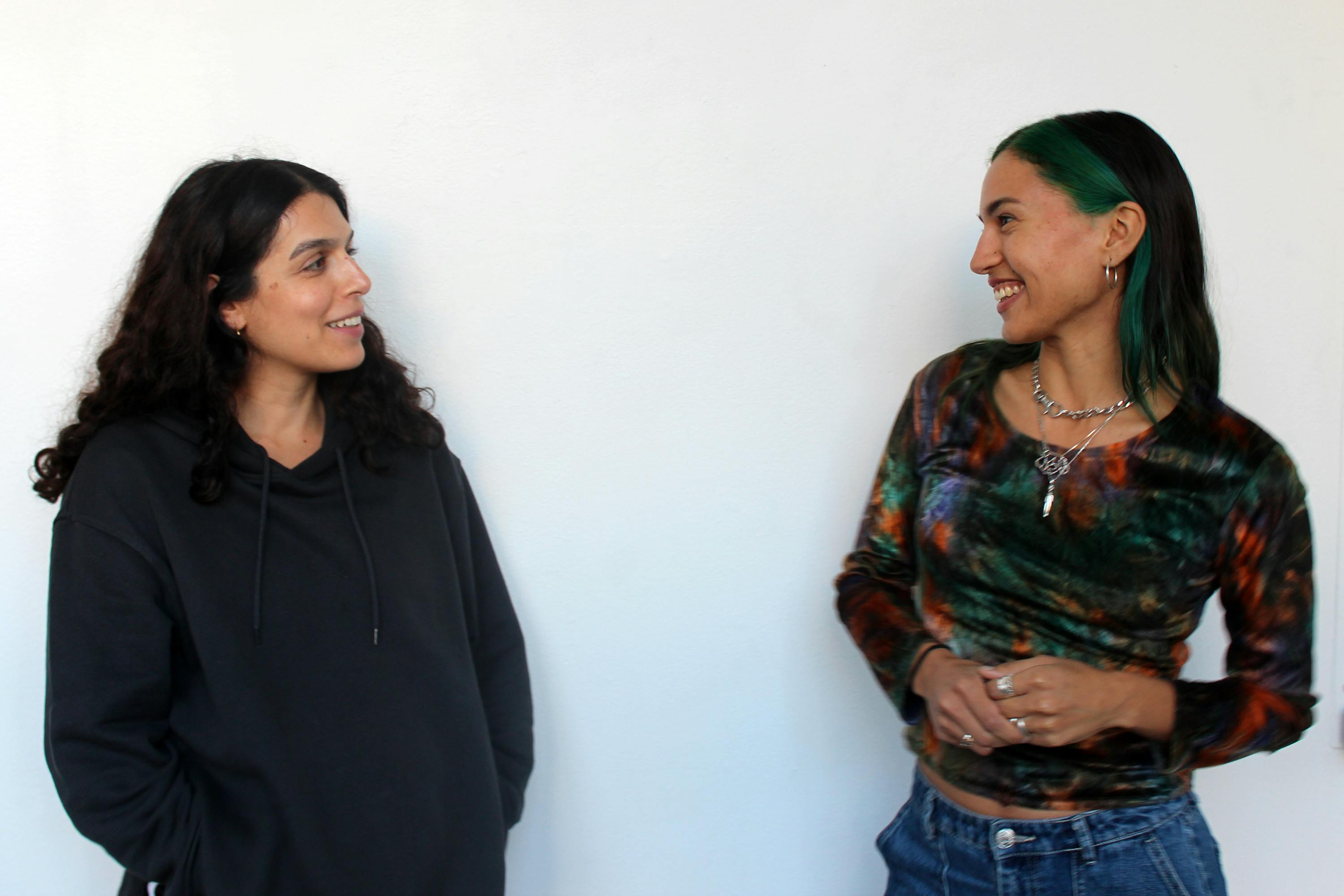 Sundays 1-3 pm 11/10, 18/10 and 25/10
The collective writing process is led by Matilda Lilja and Shohreh Arefi and is for everyone who wants to experiment with writing and thinking together. No preparation is required, just come by. Before each Sunday, the plan is to mix exercises in writing with discussions and conversations about the various works/artist practices in the exhibition Under A Different Sun, as well as some theoretical input on collectivism, writing and history.

Matilda Lilja and Shohreh Arefi will have prepared certain exercises and discussion points, but will also be open for the workshop to take shape according to the participants' interests and needs. Collective writing arises from the group that the collective constitutes, we are there to stimulate conversation and do exercises together with the groups. The result of the workshop (ie the written material) will be able to run in parallel with the exhibition, and become something that can give another aspect to the core of the exhibition: "A voice is both alone and common in its essence."
Matilda Lilja grew up in Stockholm but lives in Malmö, and is currently studying her second year at Biskops Arnö Folkhögskola. In recent years, as writing has been her main occupation, she has become interested in how multilingualism can create a new way of using language, this she herself reflects on in the meeting between her Swedish and Peruvian identity. Instead of separating the different languages, the text can hybridize through the mixture and new narratives can emerge.
"For a long time, I have thought that Swedish and Spanish are in opposition to each other, that I have to choose the language I want to use. But I realize that together they form a third language, the one I create by letting both languages ​​take place. Knowledge is something that arises through creation and re-creation, by meeting the world, ourselves and each other. Collective writing is about letting our voices be woven together and thereby creating new opportunities for language. "
Shohreh Arefi dwells on questions of representation, not only who may be seen, but also how is something that her work deals with. I am writing, she examines the body and the voice's relationship to narrative based on photography and memory. She constantly turns to make norms visible and strives to deconstruct them both in form and language. Arefi has a fil.kand. in Art and Film Studies from Stockholm University, she has also studied at the author school Biskops Arnö.
"Language is not only a tool for communicating, but it is also a way of thinking and relating to the outside world. By deconstructing our individual writing voice to be included and reunited in a new common voice, collective writing can open up our ability to new perspectives."
Three Sundays 1/10, 18/10 and 25/10 at 1-3 pm. Limited number of seats.
In collaboration with ABF Stockholm.
Bilder