The Storyteller of the Future
Lukaza Branfman-Verissimo

9 oktober 2020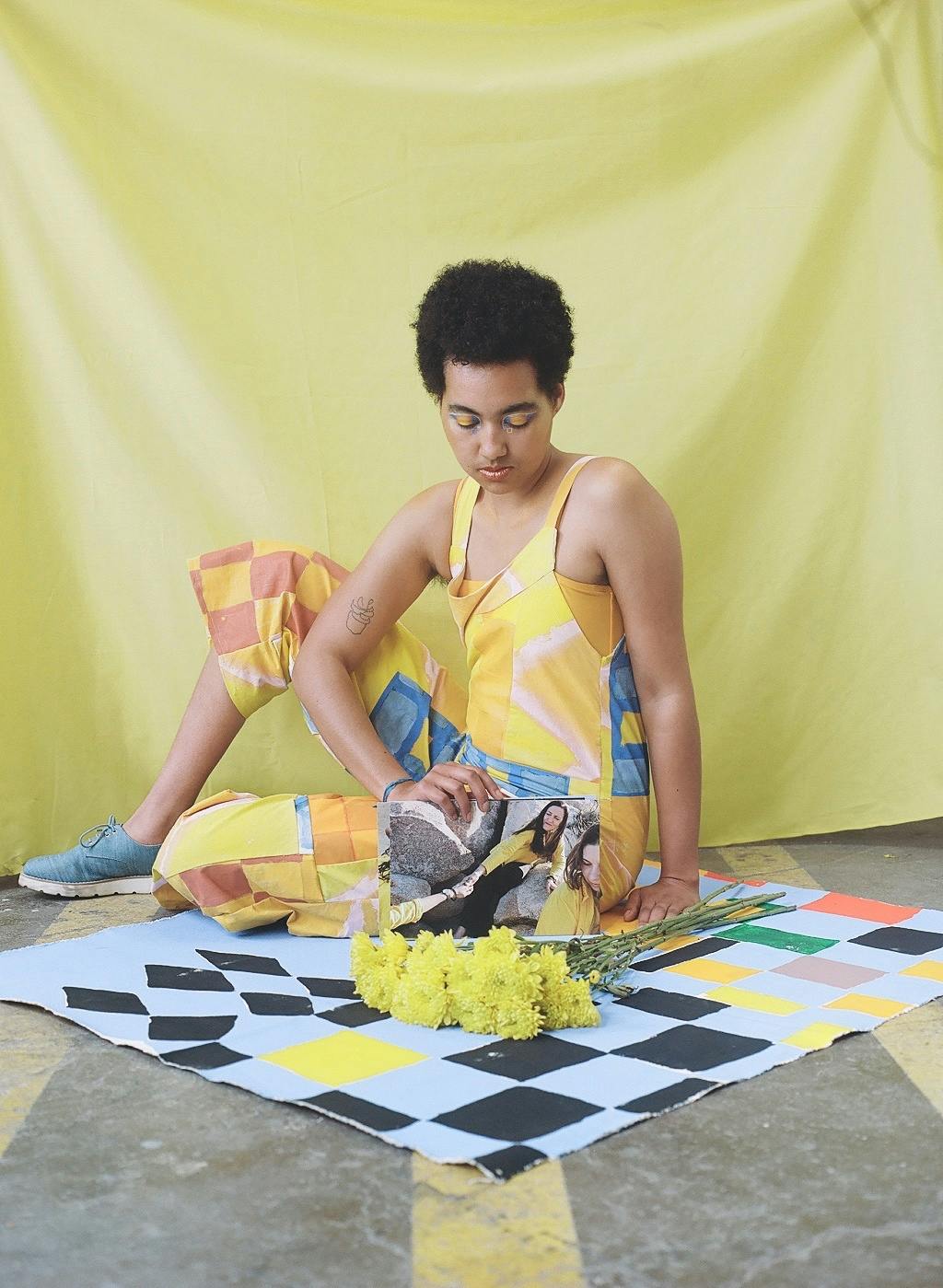 Online performance on October 9 at 7–8 PM
Artist Lukaza Branfman-Verissimo presents The Storyteller of the Future, who say's "we must do the work, now". It is a performance and talk to help guide us into brightness. The Storyteller of the Future says, "Although it's extremely hard to even imagine it right now . . . the future will be bright. Let's enact what support looks like, what a chosen family looks like, what safety looks like, what melanin skin looks like in a sea of whiteness. Everyone is welcome, be gentle with each other, it will be a safe space."
Lukaza Branfman-Verissimo (She/her/they/them) is a queer, black, artist, activist, educator, storyteller and curator who lives and works between Oakland, CA  and Richmond,VA. Branfman-Verissimo's work is informed by their commitment to craft and community, engagement with society, and interest in storytelling and cultural geography. 
In the exhibition Under A Different Sun at Konsthall C Branfman-Verissimo shows the work AS BRIGHT AS YELLOW (Installation of objects, photographs, manifesto, 2017-) an installation for joy, community and collectivity that creates nourishment and health. The color yellow evokes a special feeling in the artist, and within the univerise of the work it carries a brightness that can work as a tool to challenge the darker aspects of our world.
In collaboration with ABF Stockholm.