The Decolonial Turn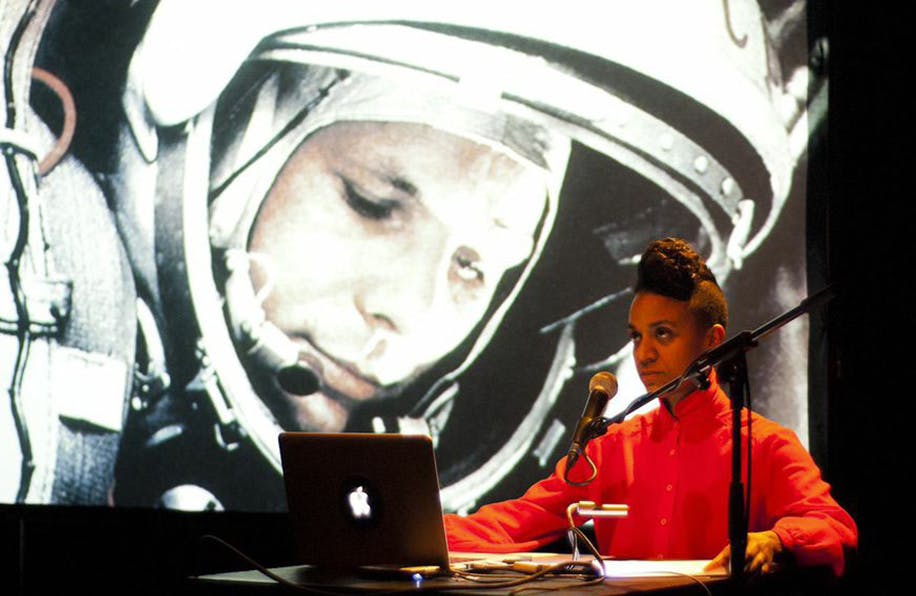 Artistic Director 2017-2018: Corina Oprea
The Decolonial Turn is Corina Oprea's artistic program at Kosnthall C, taking place in 2017–2018. After an overlapping period finishing off the 2015-2016 program by directors Jenny Richards and Jens Strandberg – "Home Works" – Konsthall C launched Corina Oprea's two year program "The Decolonial Turn", focusing on issues of global decolonial processes, and decoloniality in relation to the Nordic region in particular.
The first exhibition, "Horses on Rollerblades", focused on intersectional feminist practices aiming to break with colonial heritage. The exhibition featured works by Kajsa Dahlberg, Kapwani Kiwanga, Rabbya Naseer, Tracey Rose, and a performance by Anna Koch and Dinis Machado.
Throughout the years, discursive events related to the exhibitions, such as brunch talks and evening lectures, have been organized. In addition, we launched a series of publications – "Editions" – extending the questions posed by the exhibitions.
About the artistic director:
Corina Oprea is a curator and doctor of philosophy / curatorial practice. Her interest focuses mainly on art as knowledge production and tools for developing critical engagement. In Stockholm she has been active i.a. at WELD and Intercult. Latest curatorial projects: Schallwirkungen auf Mensch und Tier (2016) at KEX, Vienna, Temporary Status (2012) at Röda Sten, Gothenburg and Washed Out, (2011) at Konsthall C, Stockholm. She is currently a lecturer at Gothenburg University and Managing Editor of L'Internationale.