Art Soup
In collaboration with Hökis visrum

3 november 2023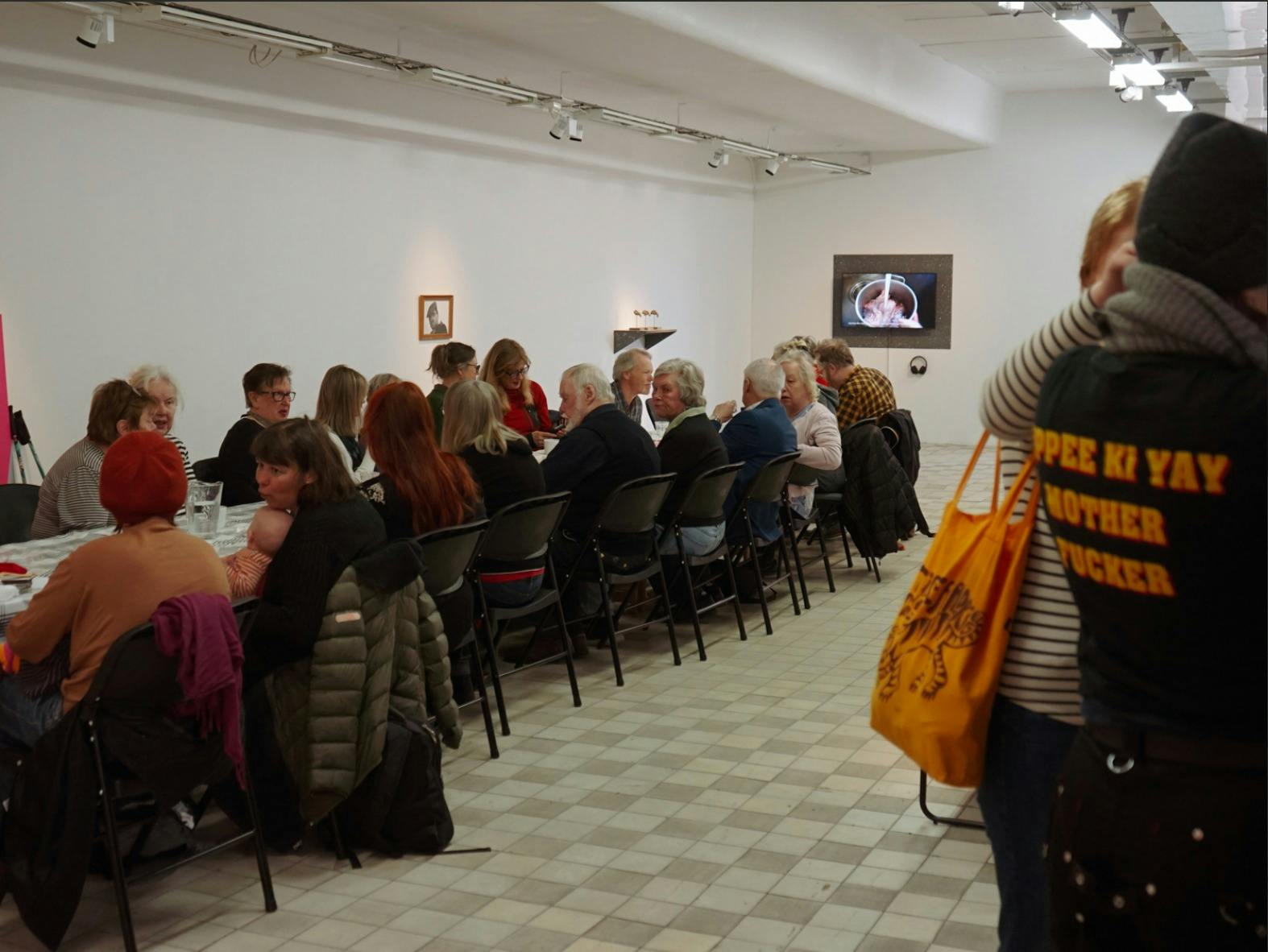 Konsthall C and Hökis Visrum invites you to an art soup.
Konsthall C and Hökis Visrum invite you to a soup lunch with local musicians. Höki's Visrum has been part of Hökarängen's music scene since 2014 and on the 3rd of November they will be co-hosting Art Soup with Konsthall C. Soup lunch, or Art Soup as we call it, is a simple idea where we invite everyone who wants to have soup to join us in informal conversations about life in H. Konsthall C is showing the exhibition Morgan Quaintance: Efforts of Nature, with a guided tour at 13:00, and there will also be live music from Nina Grigorjeva.
The soup we offer is prepared by Ingalena Eriksson from Hökis Visrum. Be sure to be there early to secure a bowl!
Live music with Nina Grigorjeva 13:00 / Tour of the exhibition at 13.45