Artist talk with Mogli Saura
18-19:30 via Zoom

28 april 2022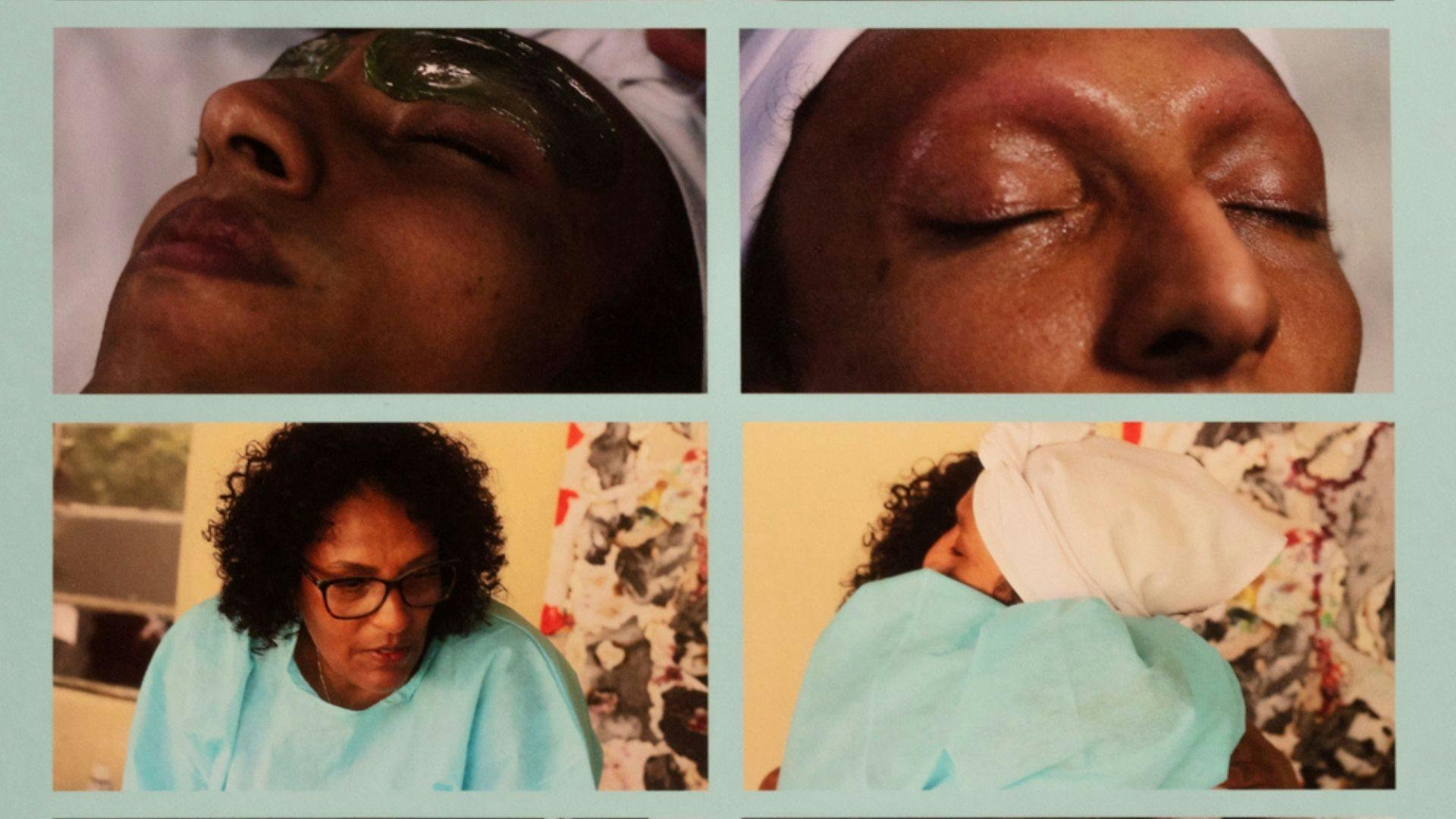 The deepest is the skin - a conversation about Mogli Saura's art practice Participants: Mogli Saura, Liah Ribeiro (Casa Chama) och Valentina Desideri.  28th of April, 18:00 - 19:30 via Zoom link: https://us02web.zoom.us/j/82154761539
Mogli Saura's performance practice is conceptualised as a way of life, a movement that embraces life as a whole, open to being influenced by the unknown, the other, the foreign, the incomprehensible and the unspoken. Mogli Saura's radical practice takes many different forms as an artist, singer, songwriter, writer, permaculturist and yoga instructor. 
In the last ten years, Mogli Saura's performance works have broken into public spaces, streets, squares and demonstrations. Her ritual performance is a form of direct action against the normative, which she calls radical dissident experimentation. In the new video work The Deepest is the Skin - Subjective Hair Removal as a Body TRANSFORMATION (2022) which is shown in the exhibition Bodies in Motion, a ritual hair removal session takes place between mother and daughter that forms an experimental space where they talk about trans identity, spirituality and descent. 
From living a life marked by an anarchist and nomadic counterculture, Mogli now chooses to transform ideals of freedom into exploring the borderland between art and life as a form of care and struggle. 
Liah Ribeiro, art producer at Casa Chama will introduce the organization's work with art, music, and the public. Casa Chama emerged as a resistance movement that criticized the marginalization of trans artists in the art world in Brazil. Mogli Saura is one of many artists that Casa Chama works with in their residency and who participated in their Chama Festival, a music and performance festival in Sao Paulo. 
Valentina Desideri is invited to continue her ongoing conversation with Mogli Saura. Desideri is an artist whose work consists of going into studies with others. She is currently a PhD student at the Social Justice Institute at the University of British Columbia, Vancouver. She organises the projects Fake Therapy and Political Therapy, and is one of the co-organizers of the Performing Arts Forum in France. She also explores writing with Stefano Harney, engages in poetic readings and collects research for Sensing Salons with Denise Ferreira da Silva, and is a apart of Oficina de Imaginação Politica. 
The conversation is held in English and Portuguese and is translated into English by Isabel Löfgren, a Swedish-Brazilian artist and researcher who is allied with Casa Chama and worked on the translation of Mogli Saura's new work The Deepest is the Skin.