Bästa Fagerlidsparken!
by kids from Hökarängsskolan and Martinskolan

10–20 juni 2021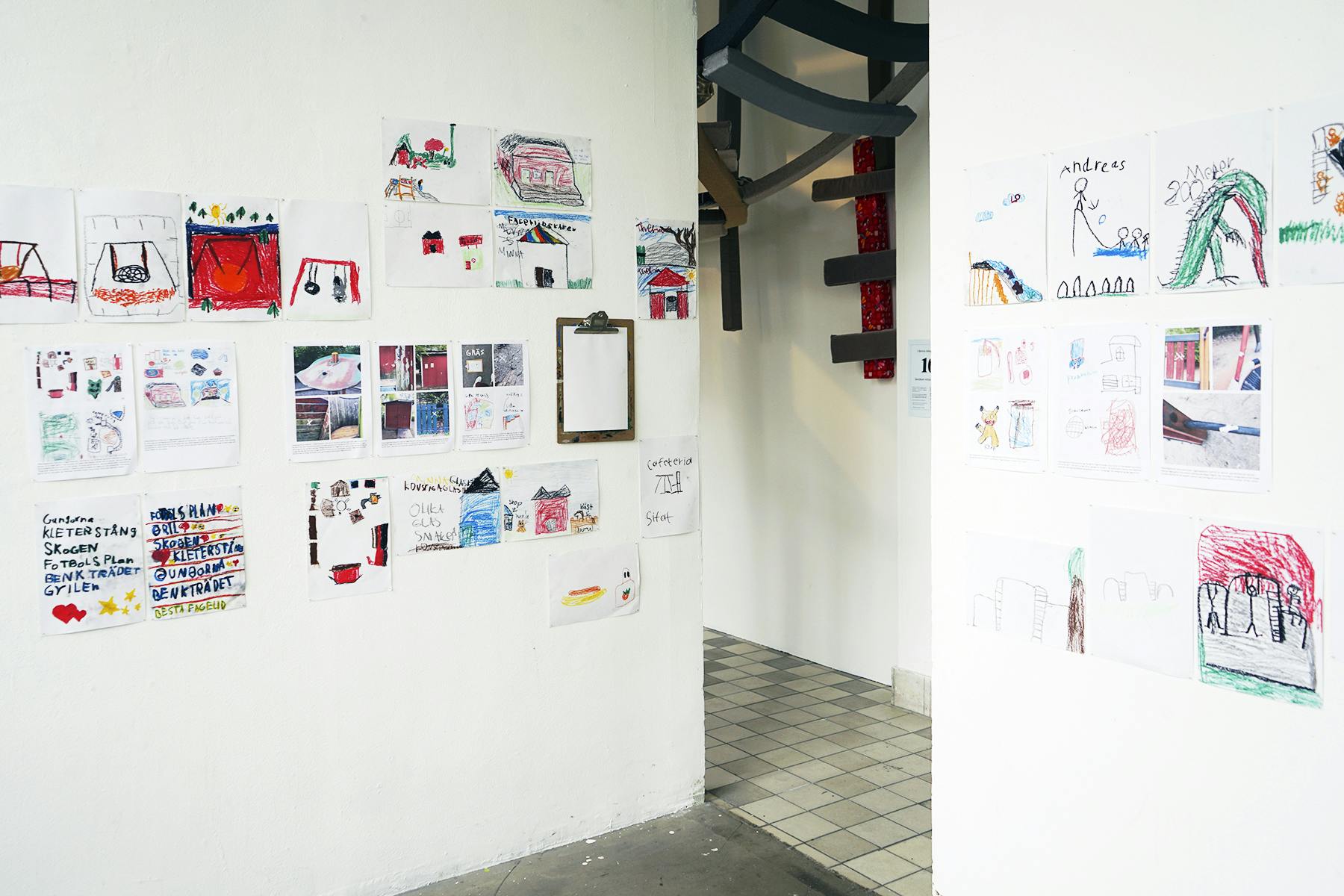 For four weeks, children from the leisure activities at Hökarängsskolan and Martinskolan have collaborated with our art teacher Camilla in Fagerlidsparken.
The children have drawn, taped and portrayed places in the park that they have chosen themselves. Pavlova, a curious doll, has sometimes been allowed to accompany the children - Pavlova acts in front of the camera instead of the children.
The children are experts at Fagerlidsparken as they often stay there during leisure time. Their knowledge of the place can be seen in the pictures, often drawn with details.
Climbing trees are often depicted, as well as the buildings and the ball field.
Some of the pictures show proposals for Fagerlidsparken. They often relate to the environment that exists there. Several children want a kiosk or café. Many children have drawn trampolines in the ground. Other children want loose play materials such as balls, skipping ropes and water pistols. Older children express a more challenging play environment with steeper slides or parkour. Several children want animals.
With the tape, the children have marked places in the park that need to be repaired, painted or maintained. There were many tape crosses! The play environment today is not what it used to be - it used to be staffed: If you ask the children about Kjell and Pia, many remember them from the playground. Hökarängen's civil city council has recently signed an agreement with the district to continue operations in Fagerlidsparken.
A total of 186 children have participated, from 6-year-olds up to and including year 3, including children from special classes. Educators from the schools have accompanied me to Fagerlidsparken. The material on display is a selection (everything did not fit on the walls!)
-Thank you very much for the cooperation!
Regards Camilla Carlsson, art teacher Konsthall C