CREATIVE CAMP: Bodily matter; listening with Sandy Ceesay and Country Music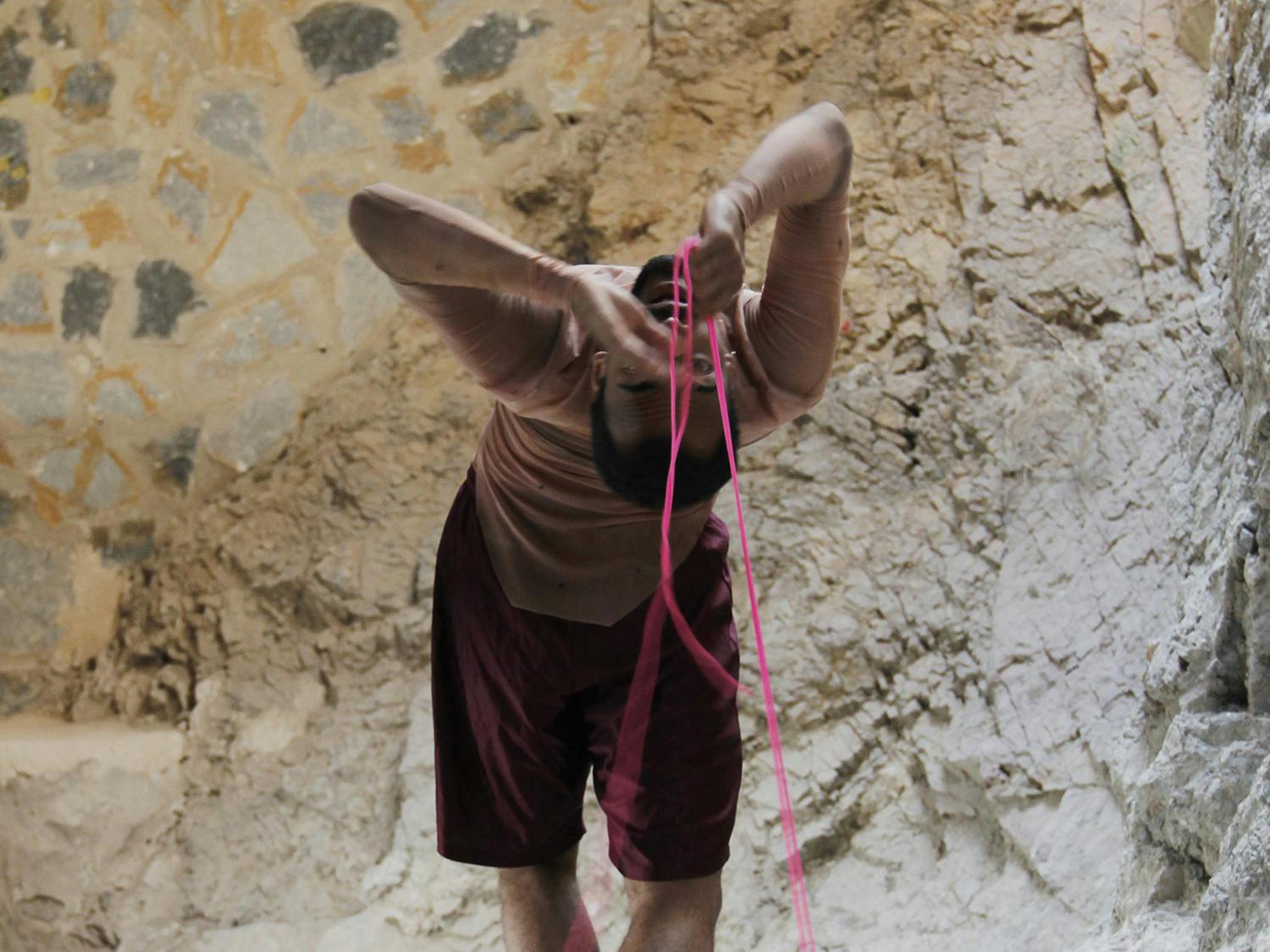 During the Easter break, Konsthall C and Unga Kontoret together with Sandy Ceesay and Country Music invite you to a two-day workshop with a focus on movement and listening. The workshop is aimed at youths and young adults between 14 - 25 years!
Due to current restrictions, the workshop is held with a limited group of participants, pre-registration is therefore required.
Time: Wednesday and Thursday, 6th and 7th April, 17:00 - 20:00
Location: Konsthall C, Cigarrvägen 14, 123 57 Farsta
Preregister: https://bit.ly/394LNw8
As a dancer, choreographer and writer, Sandy Harry Ceesay (born 1995) seeks with his practice the transcendental and changing body. With a poetic bodily language, Ceesay explores all the conditions of the body, literature and choreography. After four years in Amsterdam, where he graduated from the Amsterdam University of the Arts (AHK), his interest has been devoted to form, texture, language and physical communication. Ceesay sees the body's endless movements as the starting point for all his choreographic and literary works.
For two days, Sandy Ceesay will lead a meditative dance training, where the focus is on listening to the body. As a participant, you will receive tools that help you listen to your own and others' bodies. To listen to the body, to immerse oneself to the floor, to see with soft eyes, and to move with one's own body and all that it holds. To let the world out and create your own relationship to your wishes, desires and feelings.
At the end of each session, time is devoted to your own exploration of what can be seen as your own creative creation process where you as a participant can use the experiences you've had during the training, to create your own free world to move in.
Country Music is a curatorial project run since 2017 by Daniel Iinatti and Anna Sagström. Together, the project explores our contemporary periphery, interpreted from a geographical and social context. By distributing club music, text and art in digital environments, exhibition rooms and nightclubs, Country Music functions as a mobile cultural platform and record company where cross-border expressions are allowed to take shape and develop.
Based on Pauline Olivero's method of 'deep listening', Country Music ends the second day with a focused listening session where collective listening is put in focus. Together we will listen to intense club music in silence to reflect on the potential that electronic club music can have to influence how we experience our surroundings.
Country Music:
https://soundcloud.com/country-music-label
https://www.country-music.co/