Intervju with Chih Tung Lin
by Carla Parro

15–30 september 2021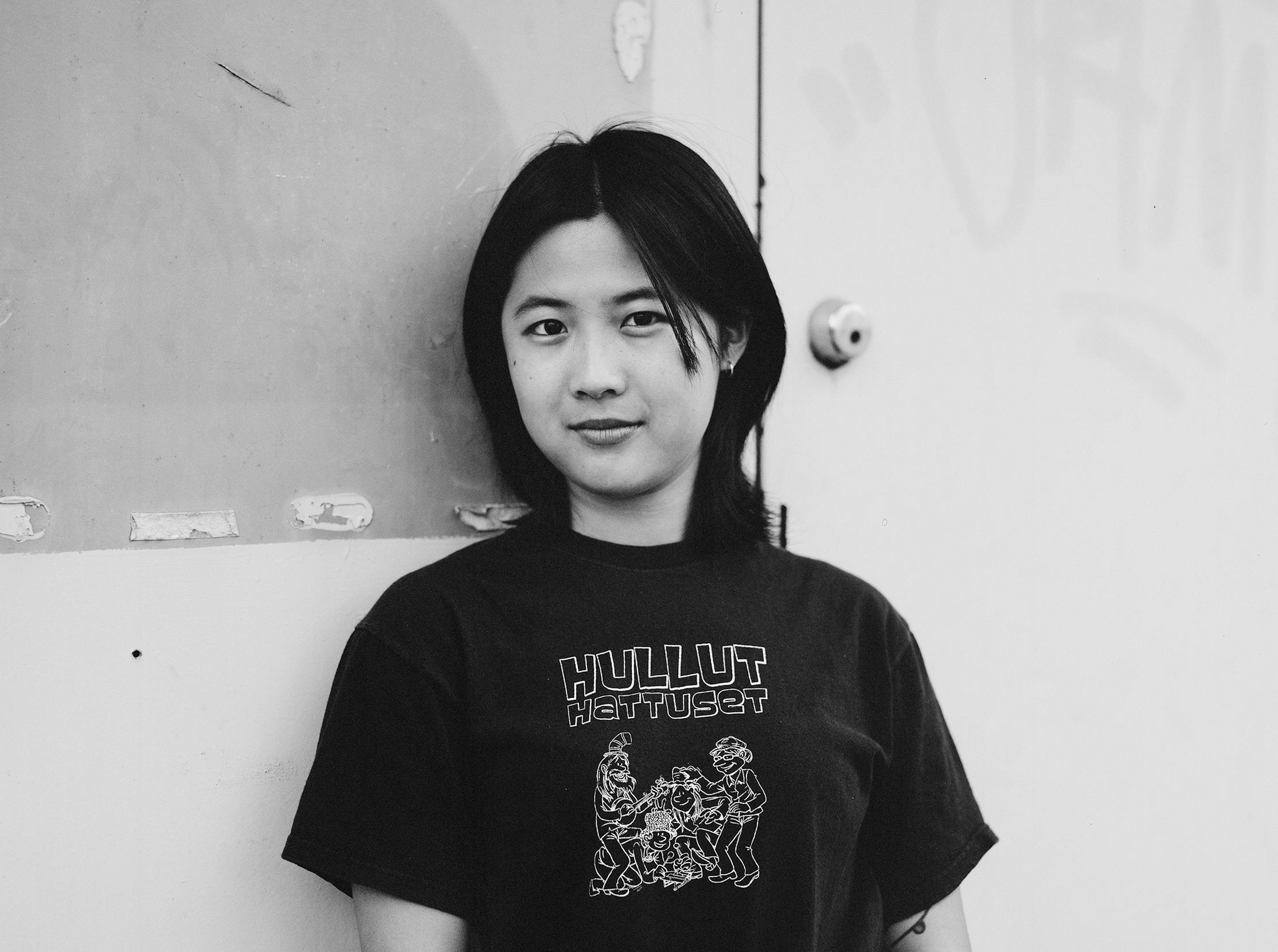 Our intern Chih Tung Lin are staying with us for September and October. They are coming from a curatorial background and are currently focusing on our rich community of local artists. Read the interview conducted by our other intern, Carla Parro.
Tell us about your background and what in this background pushed you to this kind of internship ?
My background is in curatorial studies, I study at the Praxis Exhibition Studies Programme at Uniarts Helsinki. The honest reason that I'm applying for this internship is that I need curatorial internship for two months, (laughs) but actually the driving reason is that I'm really into organizations that are rooted in the local community and that do a lot of engagement with the local people instead of not looking out and only doing their own things. I want to work at a place where people have their eyes and ears wide open.
What do you like most about the values and philosophy of a place like Konsthall C ?
The qualities of being a flat organization and having a simple staff distribution. There are not too many of us. I think it is just really nice to be part of a group because I know there are not going to be twenty of us.
I also like that Konsthall C is catering to Häkarängen, this neighborhood. So a lot of the starting points of their program are to serve the community, and that is something I really like. We are opening up, and trying all the time to open up even more to the people here.
What form of art or artistic culture are you most sensitive to, and why ?
I have a strong interest in performing arts, but often in the visual art context performing art is quite on the peripheral. It's not that mainstream. When I first talked to Ulrika, the artistic director here, I had the impression that the programme Konsthall C was planning featured a lot of multi-disciplinary art forms, including performing arts. I found that really nice.
If you were to create an artistic event tomorrow what would it be about ?
I think as of now, since I'm working on the local artist community project following up from previous initiatives, I would want to create a project that would be related to this. It would be something self-driven from them as a community. Maybe some sort of networking event where the artists can meet each other and where they can exchange skillsets, ideas and information. Some sort of a fun gathering night. That might not sound not like an art project but it is for the artists.