Akinbode Akinbiyi - The Measure of City Pathways
Some Photographs of Lagos, Bamako, Johannesburg.

4 september–31 oktober 2021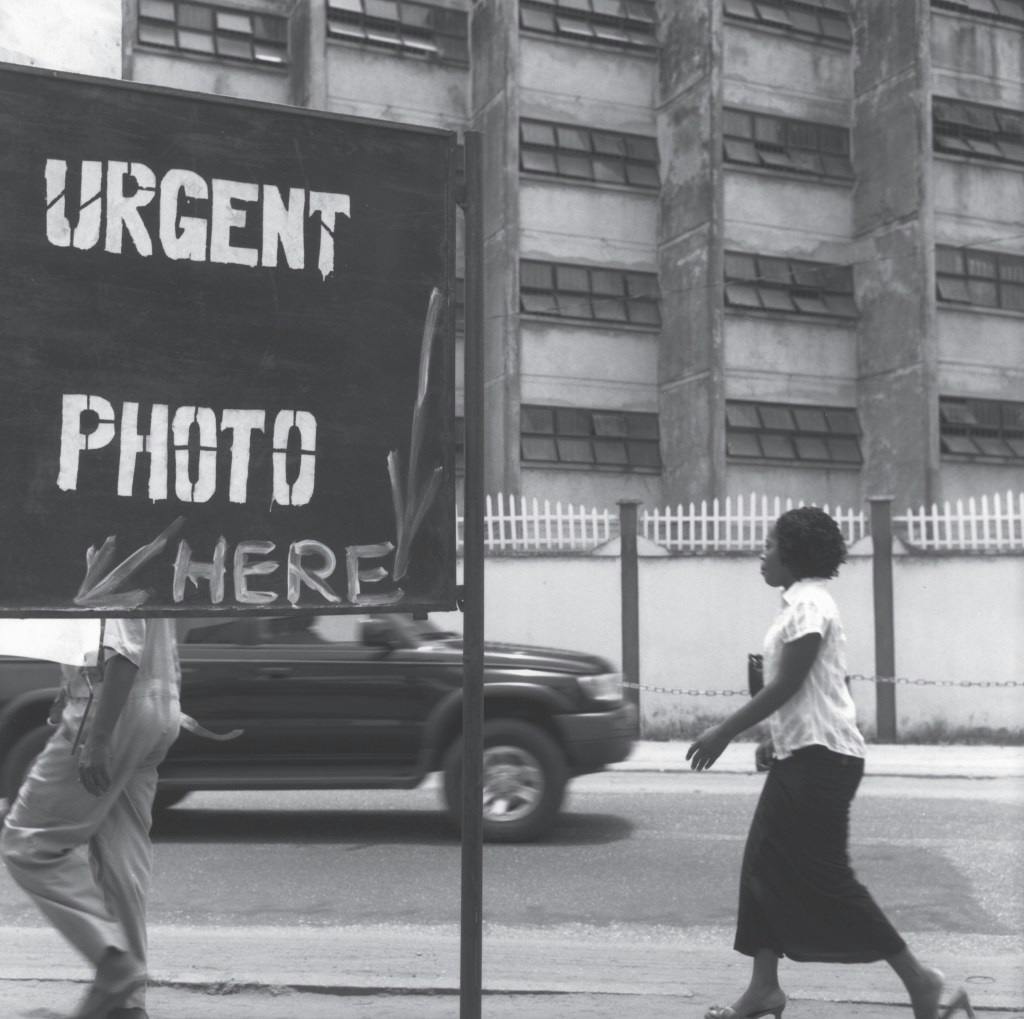 As a closing event our artistic director Ulrika will hold a guided tour on Saturday at 1 PM. Don't miss this curator's introduction to Akinbode Akinbiyi's long career in art, as well as his intimate relationships with the Africans cities.
Photographer Akinbode Akinbiyi sees himself as a wanderer, always curious about what is hiding behind the next street corner. For the past forty years, he has wandered up and down the streets of major African cities, where he purposefully searched for the manifestations of life in everyday occurrences. By seeing the different layers that make up the city, he "makes" his photographs. He waits for the right moment and fixes a story with his analogue camera. With the help of his inner voice, Akinbinyi sees, experiences and captures cities that are truly redefining themselves by making changes, evolving and growing. The photographs in the exhibition at Konsthall C depict collective public life in three major cities on the African continent: Lagos in Nigeria, Johannesburg in South Africa and Bamako in Mali.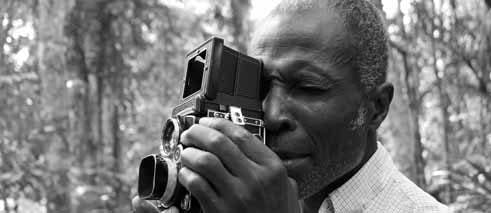 Akinbiyi's photographs reflect an interest in city features such as signs, graffiti, written comments, other photographers' work and lively road junctions. Hearing is a central part of his photographic process. He listens to the city and expresses that "our ears perceive more layers of an event than our eyes can see". His photographs capture the changing pace of the cities, intimate moments, people's conversations, the constant presence of minibuses and commerce that never sleep. The photographs show social structures and strive to reveal the hidden and make the invisible visible in everyday life.

The exhibition shows three ongoing photo series:
Lagos: All Roads, 1985- (Lagos, Nigeria)
Adama in Wonderland 1985 - (Johannesburg, South Africa)
BKO, 1985- (Bamako, Mali)

Akinbode Akinbiyi was born in 1946 in Oxford, England to Nigerian parents but he grew up in Lagos, Nigeria. In the 1970s, he moved to Germany to pursue a doctorate in literature in Heidelberg, an education that ended prematurely in favour of his interest in photography. For the past 30 years, he has been based in Berlin but has constantly returned to the streets of his childhood in Lagos. Akinbode Akinbiyi's photographic works are exhibited worldwide from the Architecture Biennale in Chicago 2019 to the 14th Documenta Exhibition in Kassel. In 2020, he had a solo exhibition at the Martin Gropius Bau Museum in Berlin.
Bilder