Waggle Dance
Erik Sjödin

25 maj–28 augusti 2022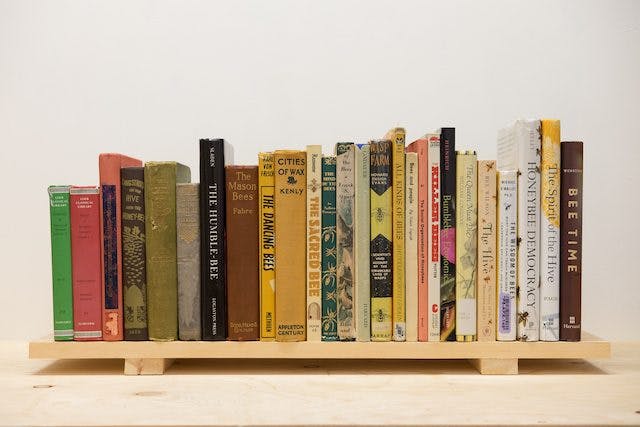 In the exhibition Waggle Dance, the artist Erik Sjödin presents works on bees and humans.
Opening 25th of May at 17 - 20:00.
Erik Sjödin talks about his work at 17:30.
The Political Beekeeper's Library is a collection of books where parallels are drawn between how humans and bees are socially and politically organized. The work Standard Honeybee Brain is a model of a honey bee brain which highlights similarities and differences between honeybees and human brains. Outside Konsthall C in the allotment there Sjödin has started cultivating flowering plants for humans and bees. Workshops and other activities will be organized during the summer. 

Erik Sjödin's Gemenskapspraktik is an art- and research practice which is concerned with understanding and developing relationships between humans and other beings and phenomena.

Up to now Gemenskapspraktik's work has included studying human relationships to fire, research on bees as metaphors for humans, cultivating and cooking aquatic plants, and engagements with social and ecological cultivation initiatives.

Gemenskapspraktik's work attempts to highlight problems of contemporary relevance as well as potential solutions to these problems. The projects Gemenskapspraktik pursue are usually of a research character and bring together multiple fields of practice and study. Gemenskapspraktik often collaborate with art organisations, but also with experts and amateurs from other fields. For example researchers, gardeners, and chefs.
This exhibition and the growing project is part of Songs to Hökarängen a two year project, that present works that speak to the area's history and the contemporary need to develop how we think about public space. Our hope is to offer experiences that are loaded with unresolved stories, subjective dreams, deep listening and societal visions.