Interfem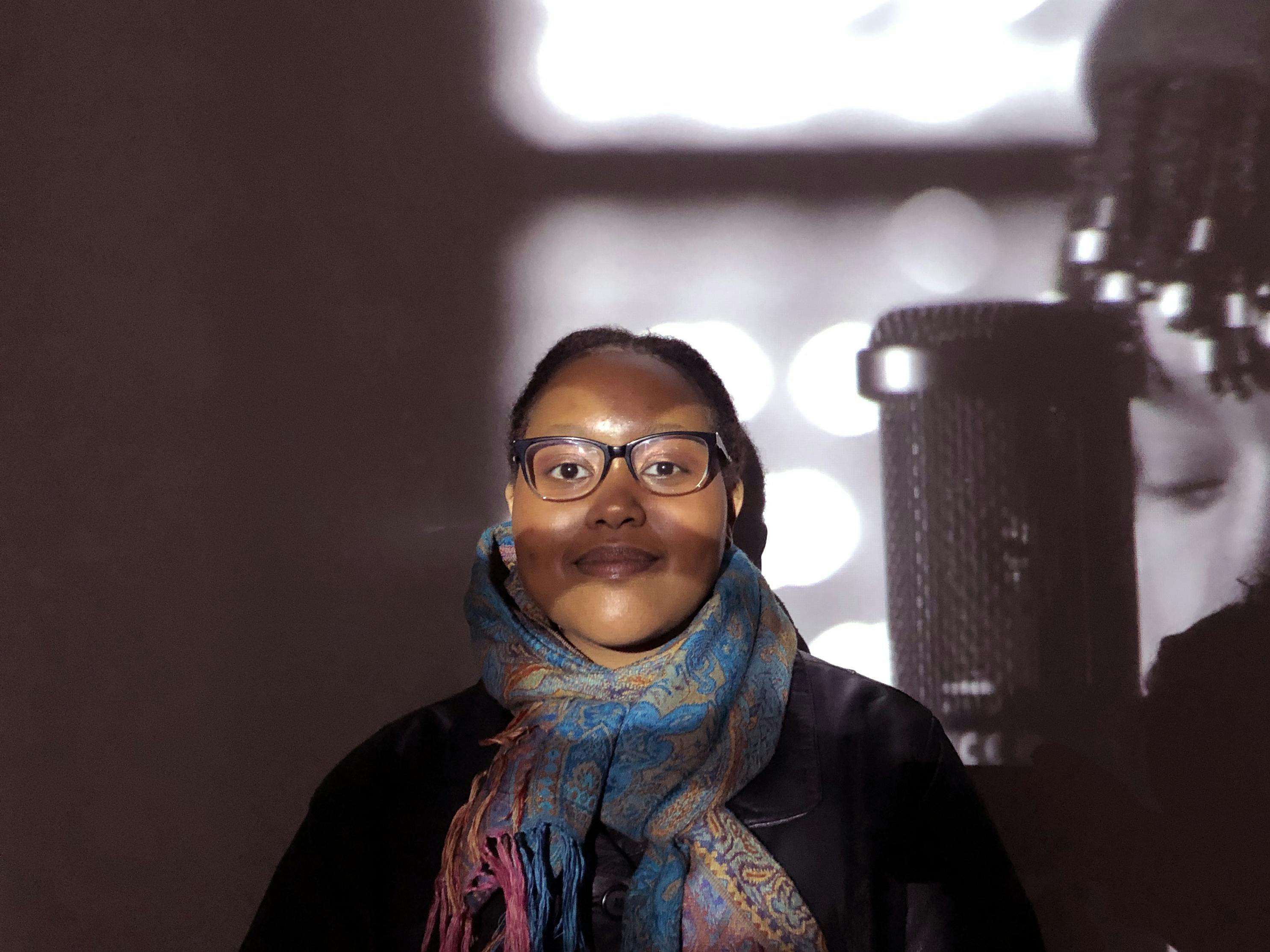 This week's guest is Anthia Nibitegeka, project manager at Interfem. Anthia visited our exhibition This song is for… and told us about the organisation she is part of.
Can you tell us a bit about Interfem and what you do? 
Anthia: Interfem is an anti-racist, feminist think tank and a non-profit organisation for women and trans people subjected to racialisation. Currently we are working on a project called BlatteQueers in film, which targets those who are visibly racialised in the film and media sector. Our goal is to produce four campaign films, for example one on afrophobia and one on Islamophobia in industry, and produce an action plan based on these for those in power in the film and media sector in Sweden.
Men's sexualised and racialised violence against women, queer and transgender people is a public health problem, how does Interfem view this issue?
Anthia: It's a societal crisis. It would be best if we actually talked about it as a societal crisis. When I read these stories in the exhibition, I think of how common this is, yet people don't hear these people. We know they exist, they exist in our families or we ourselves are the survivors. In addition, trans women and non-binary people are even more subjected and silenced. We need to find ways to talk about this, normalise talking about rape and sexual abuse. We need to go deeper to really change anything.
Do you think art can be a way to approach talking about sexualised and racialised violence?
Anthia: I think that art has a unique opportunity for that, that it is easier to provoke conversations around something through art and culture. What I have noticed is that we as humans tend to listen a bit better when we distance ourselves from the issue and art can in a way be a filter for us to open up and talk without being afraid or discouraged by the problem in front of us. But we must not be so taken by the art, in whatever form it takes, that we forget to actually talk about the issue at hand.
Read more about Interfem and BlatteQueers in film on their website: https://www.interfem.se
Thank you for visiting Anthia!