MYCKET artistic leaders of this year's Art in the Preschool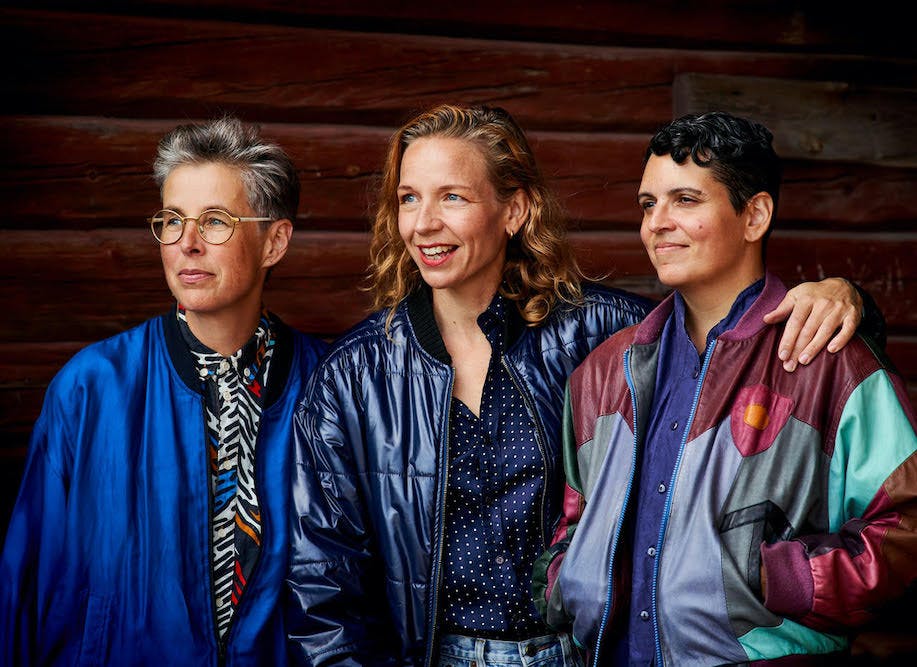 The art, architecture and design group MYCKET leads this year's edition of Art in the Preschool.
The project, which is a recurring collaboration between Farsta district administration and Konsthall C, invites all of the district's municipal preschools to - under the guidance of artists - create art for Konsthall C's large exhibition hall. Since 2011, an estimated over 5,000 5-year-olds have participated in one of Sweden's largest exhibition projects by and for children. The purpose of the project is to give both children and educators new ways to work with art in preschool. Marie Ehrenbåge, cultural coordinator at Farsta district administration, has worked with Art in the Preschool since its inception. She has seen the effects:
- Art in the Preschool leads to children exploring their own aesthetic preferences and norms and finding their own ways to express themselves beyond the expectations of the environment.
Konsthall C's artistic director Ulrika Flink is in her final year. After working in the project with British Monster Chetwynd and American Gabo Camnitzer, she now turns to Sweden and invites the art group MYCKET. The group, which consists of Mariana Alves Silva, Dr. Katarina Bonnevier and Thérèse Kristiansson, have long experience of working with children, design and sustainability. Based on their ongoing research project, which concerns our view of nature and culture, they have developed a pedagogical concept for preschool teachers and children. For them, the children have everything it takes to be an artist:
- The children's gaze and their imagination and ability to animate everything from a found mitten to a particularly fine stone is a great inspiration for us in our work. What we as artists do is value and manage that gaze and help the children make art out of it. Beyond bead plates and glue guns, we have plenty of materials to create with, right outside the door.
In the concept, they want to present "Troll Vision" as a way to question what is and is not valuable in our environment. What is trash and what is treasure? Together with Konsthall C's art educators Malin Dahlberg and Birgitta Adolfsson, all 5-year-olds in Farsta's municipal preschool will get to build amulets from things that are not otherwise appreciated, things that hide in forest edges and ditches. The result is shown in a group exhibition with around 500 artists, with a vernissage at Konsthall C on Saturday 25 November.
Keep an eye on Konsthall C's website and social media to follow the project and get more information.