Mariam Elnozahy appointed next artistic director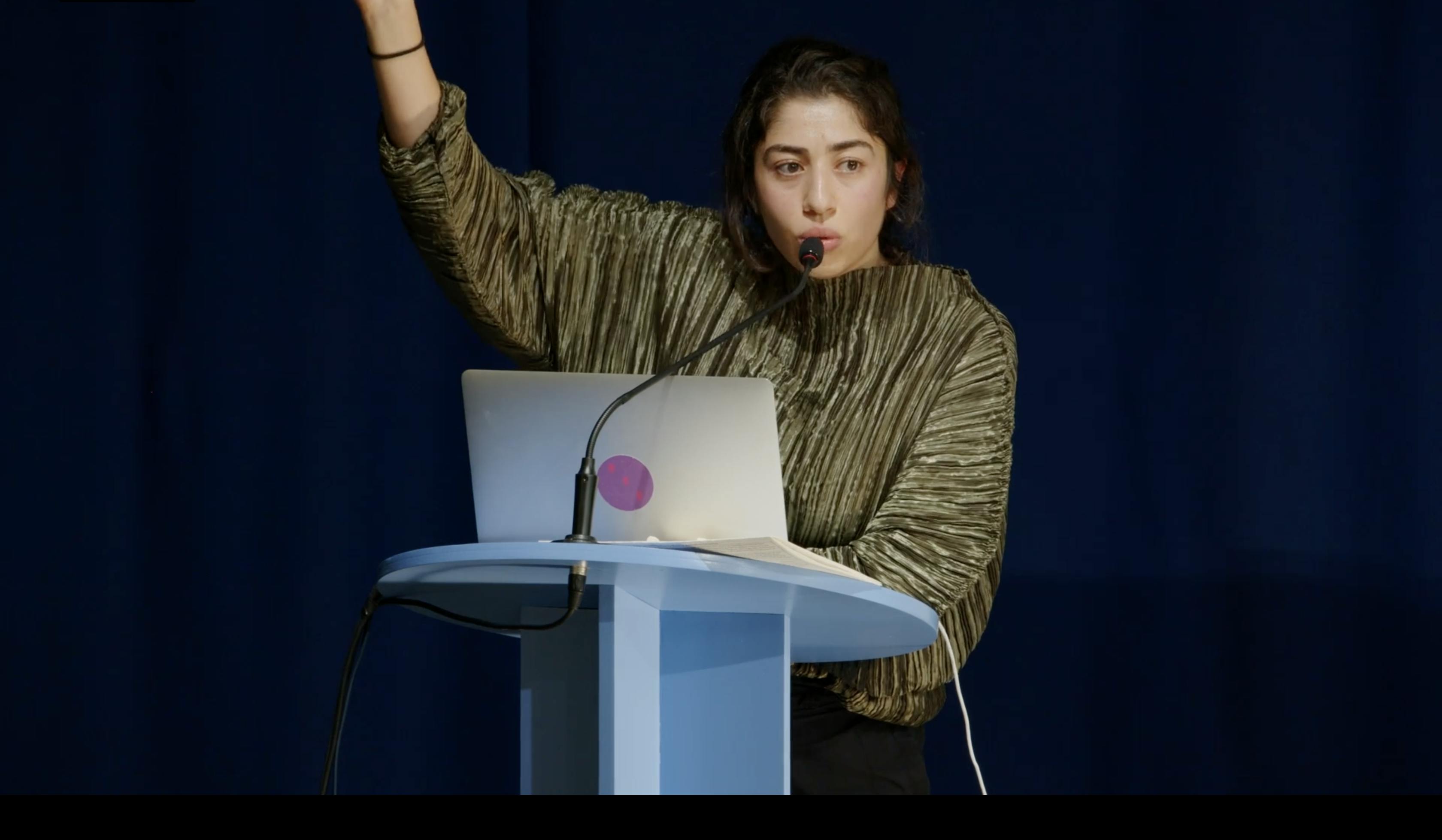 Konsthall C's board decided on 9/10 2023 to choose Mariam Elnozahy as artistic director for the period 1/1 2024–31/12 2026.
Mariam Elnozahy is a curator, researcher and writer who has studied and worked in the USA, Egypt, Saudi Arabia, the Netherlands, Poland and the UK, among others. She holds a BA in History from Barnard College, Columbia University (NY) and a MA in Architectural Studies from MIT. Elnozahy's exhibition practice often highlights the relationship between material power relations and representation in art. An example of this is "All That Is Solid Melts Into Water: Hydropower, Archeology, Indigeneity," which deals with hydropower and land rights in a Nordic context. "All That Is Solid Melts Into Water", curated together with Rado Ištok, was shown in parallel at Oslo Kunsthall and Uppsala Art Museum. She has also curated exhibitions for, among others, Curbitt Artists (London), Framer Framed (Amsterdam) and not least Townhouse Gallery in Cairo, where she curated exhibitions during the period 2016–2020. She was the 2020–2023 administrative director of Ma3azef, an online magazine for new music from the Middle East.
Mariam Elnozahy's program proposal for the period 2024–2026 has the working name Sacred Spaces. This program is conceived as a comprehensive series of exhibitions, talks, performances, workshops and social events that explore the possibility of using Konsthall C as a "sacred space" (or "safe space") and also thinking of the contemporary art institution as a place to discuss religious pluralism.
Konsthall C has chosen Mariam Elnozahy for her curatorial experience, which often focuses on themes similar to Konsthall C's, and her leadership experience. Her experience in cross-cultural projects, research projects that highlight the relationship between art and society, and her background in architecture are also meritorious. Her program proposal is bold and at the same time inviting, and puts the finger on something that is rarely discussed in art but is a large part of many people's everyday lives. It is a program that can make a real difference in Sweden today.