Ögon möter ögon
Maryam Fanni

23 september–23 oktober 2022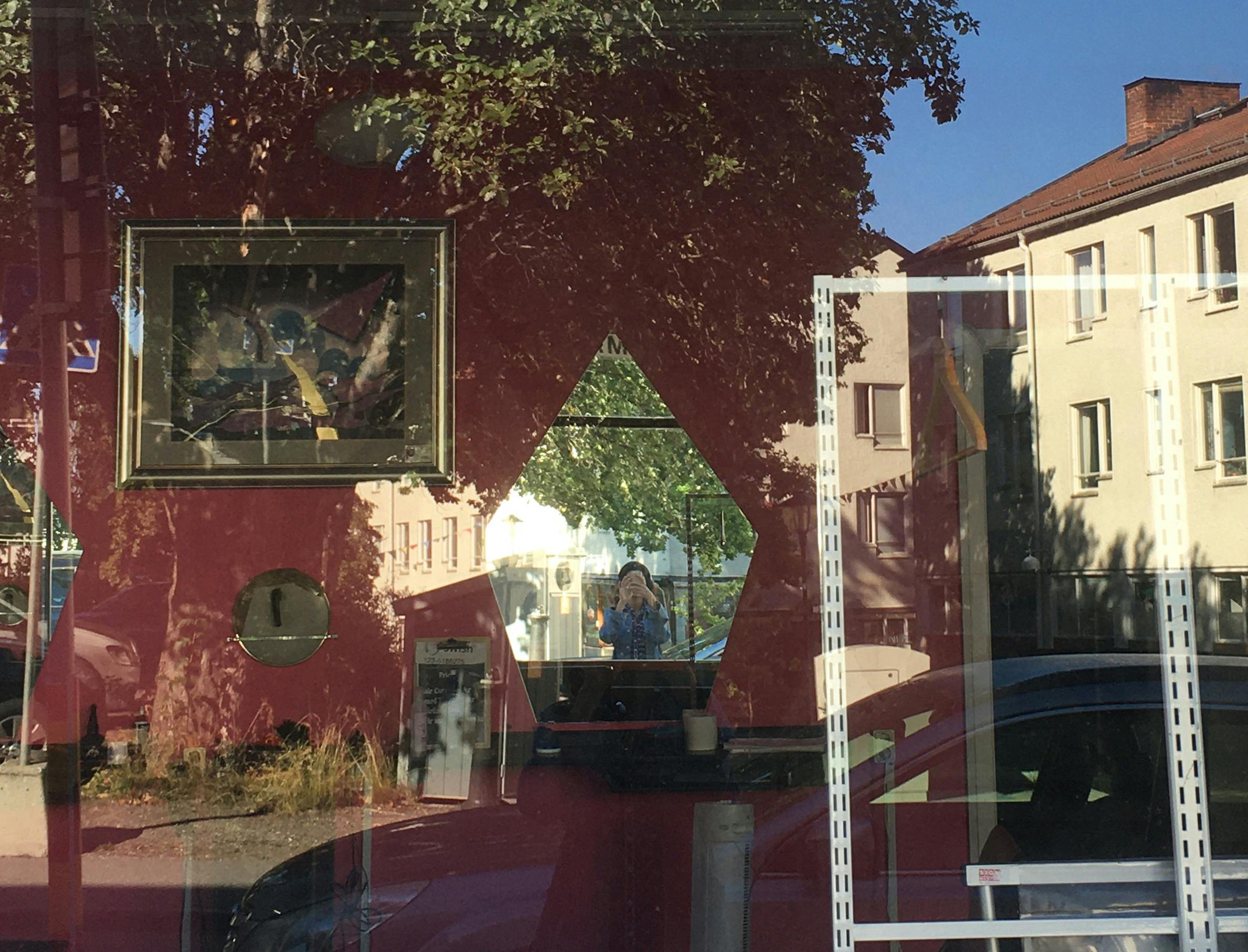 Maryam Fanni is next up in our digital exhibition gallery Atlas no. 3.
The exhibition "Ögon möter ögon" (Eyes Meet Eyes) can be described as a digital city walk in, and a mental map of, Hökarängen and its surroundings. The photo series is part of Fanni's exploration of the place and how it is constantly changing, through shop windows, ground floors and reflective glass.
Maryam Fanni lives in Hökarängen and works as a graphic designer and freelance writer. She is currently a PhD student in Design at HDK-Valand, University of Gothenburg. In her work, she is particularly interested in how the public space affects emotional life, desires and imaginary worlds.