SOUND PATHS OF DESIRE
27th of April kl 18:00 - 19:00

27 april 2022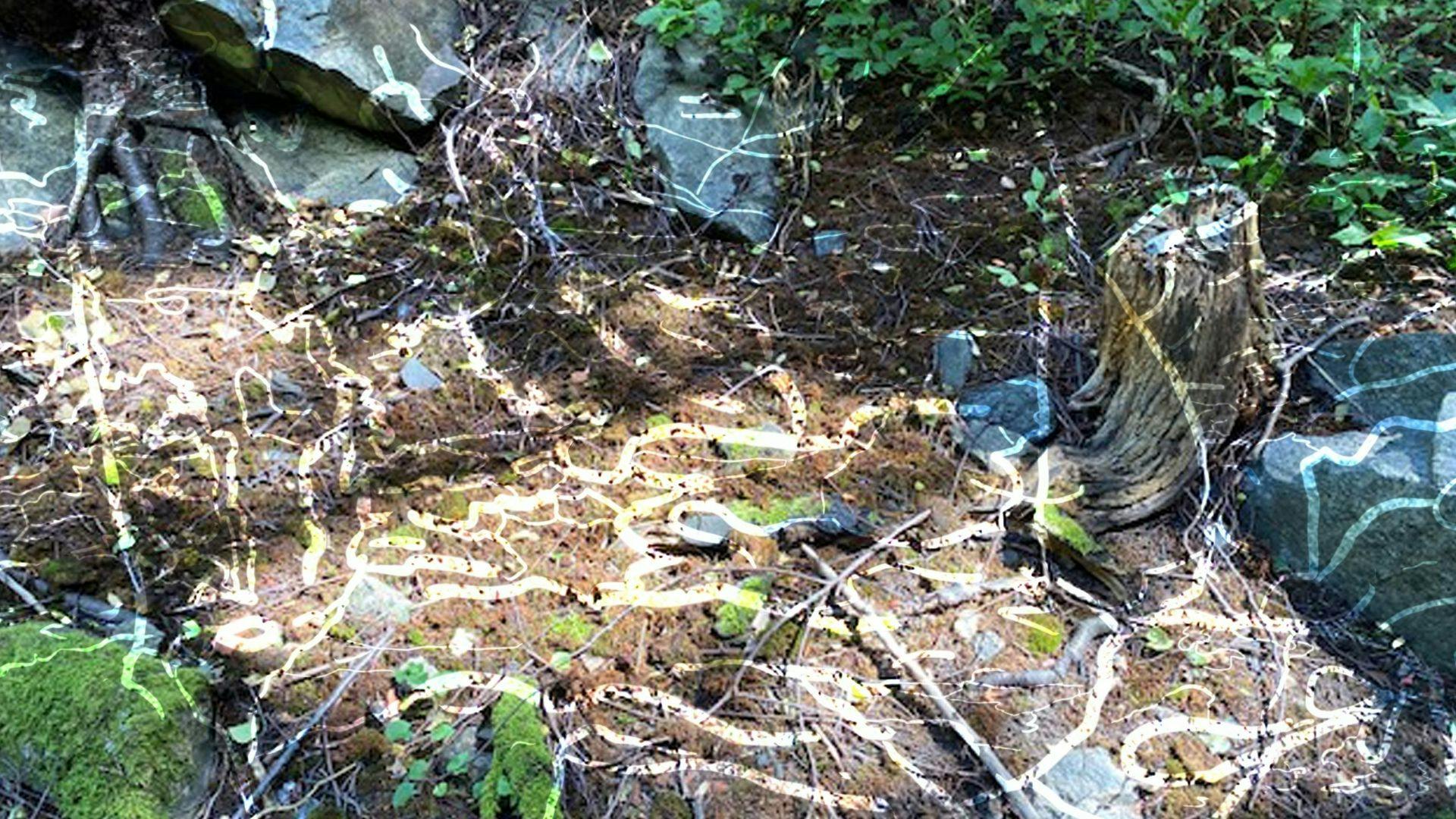 Collective Rosa Brus makes new site-specific text and sound works in Hökarängen 
Rosa Brus invites you to a guided tour along the Sound Paths of Desire in Hökarängen on Wednesday 27th April at 18:00 - 19:00. The tour begins at Konsthall C.
Hökarängen can be understood as a result of politically motivated ideas about urban planning from the 1940s. These saw the neighborhood as the social ideal for creating a sense of belonging in society. Hökarängen belongs to the so-called "architectural neighborhood units", which means that the area is planned and built to promote the "democratic citizen". Songs to Hökarängen is a project that asks itself how a neighborhood can rediscover hidden public spaces where subjective experiences can be shared collectively? 
For two years, Konsthall C will present works that speak to the area's history and the contemporary need to develop how we think about public space. Our hope is to offer experiences that are loaded with unresolved stories, subjective dreams, deep listening and societal visions. We invited Birt Berglund, Anna Giertz and Johan Sundell who run the Archive for Rosa Brus who consider (queer) sound as a carrier of history and aim to collect, archive and publish queer cultural production in audio form. 
They do this in collaboration with other archives, cultural workers, activists and researchers. Through collection, archiving, reading and public events in the form of festivals, workshops and site-specific audio art works around Sweden, they explore with the participants what pink noise and a queer sound archive can be. 
Wednesday 27 April at 18:00 - 19:00 Rosa brus invites you to a guided tour along the noise paths of desire in Hökarängen. Afterwards, Konsthall C offers snacks and a Q&A. 
SOUND PATHS OF DESIRE
What desires have trampled on this path? For what purposes? Can they present new possibilities? And what will be it's purpose in the future? How can concepts such as "path of desire", "noise" and "syncope" help us understand how different spaces shape our desires and how different desires shape our spaces?
With a text- and sound-based work, the queer sound archive Arkivet för Rosa Brus presents a guide that explores Hökarängen's architectural cultural history and deviation as a prerequisite for change.
AfRB is run by project leaders Birt Berglund, Anna Giertz and Johan Sundell together with the Nordic cultural association Tupilak. AfRB's work is carried out with support from Kulturbryggan.