SIN TÍTULOS
Rossana Mercado-Rojas

6–28 februari 2021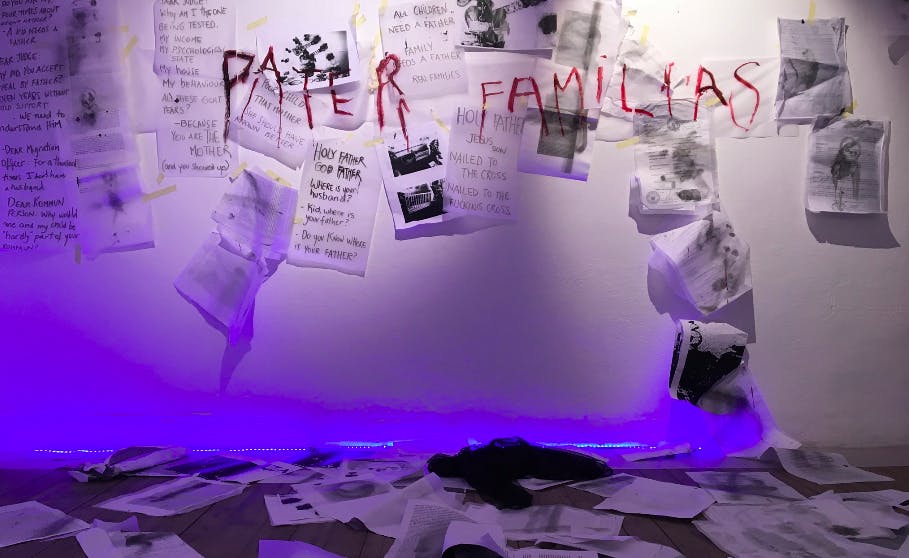 Rossana Mercado-Rojas exhibits in Centrifug with the intervention SIN TÍTULOS. Online action 20/2 6 pm on Facebook.
Rossana Mercado-Rojas is an multimedia artist and cultural worker based in Sweden. Her practice takes place in both public and private spaces from a decolonial / feminist perspective. The exhibition SIN TÍTULOS begins with the project PaterFamilias (2018 ABF house, 2020 Detroit Gallery), an installation consisting of photocopies of documents issued in connection with the artist's legal process in Peru to obtain sole custody of her child. There will also be documents describing the ongoing process of settling in Sweden linked to her migration process. Mercado-Roja's work reflects on the violence that institutions force upon women to undergo  lengthy evaluations that require money, time, and emotional work to prove their worth and significance.
Rossana Mercado-Rojas is the first artist to participate in Konsthall C's writing residency. The residence has given Rossana space and time to be able to reread about and contextualize the projects she has done in recent years.
The installation in Centrifug collects stories and information from women living in Sweden who have either experienced gender-based violence or investigated it, and questions the silence and neutrality in traditional media, society and legislation surrounding the subject. The silence makes these problems look like isolated issues rather than a systemic structural problem. The silence also makes one think about the type of violence that is deemed important to address by the media,  what subjects are less relevant to take into account, what kind of women are included when talking about feminist rights, what women are left out becoming targets of not only cruel domestic violence but also institutional violence.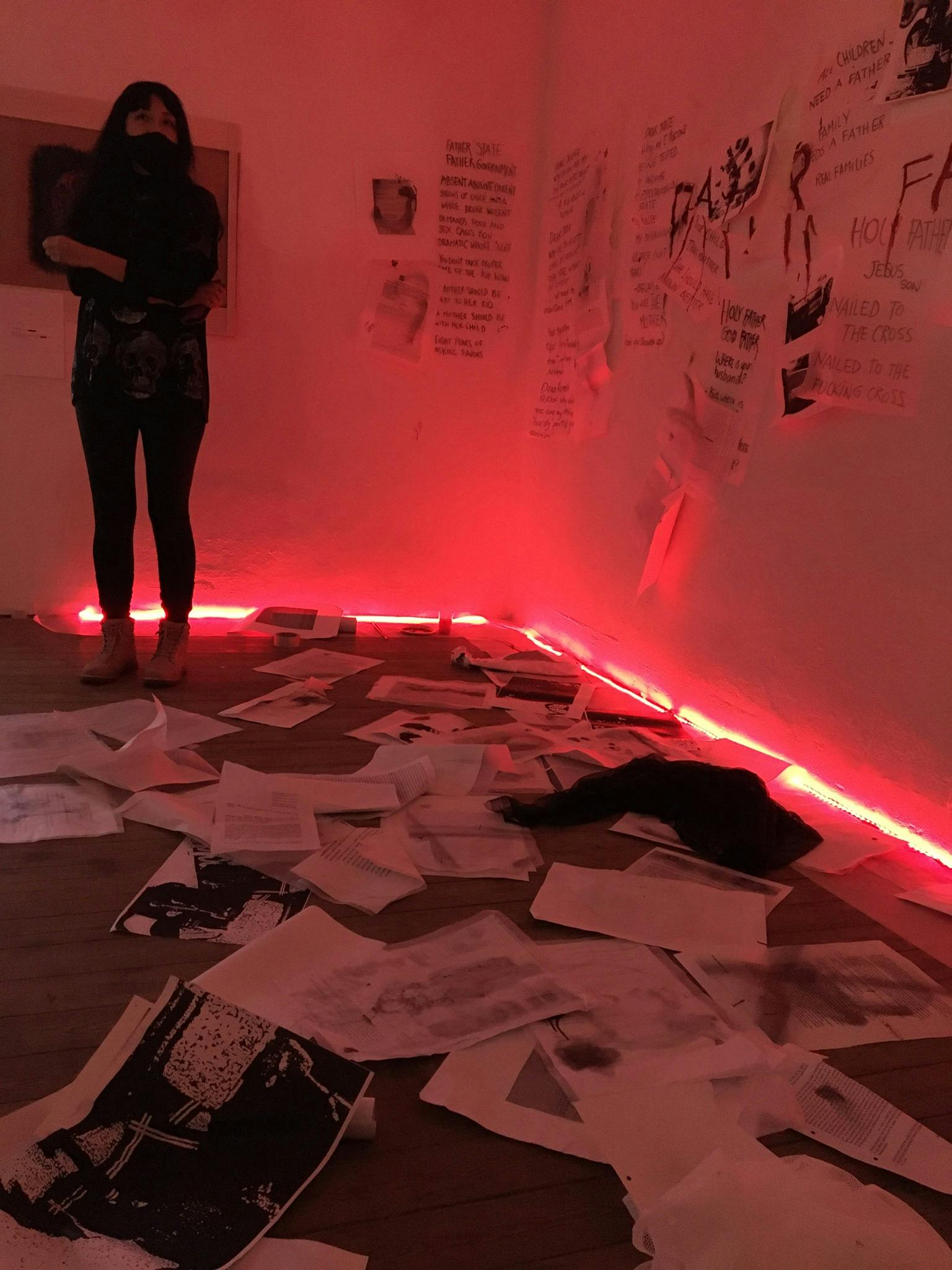 Rossana Mercado-Rojas has compiled texts, photocopies and sounds based on the exchange of experiences and conversations with women she has met in Sweden. This material will be transferred to the exhibition space in an ongoing process where the installation is developed step by step. 
The process begins on February 6 and ends February 28. The audience will be able to follow how the installation is transformed via a webcam connected to Konsthall C's facebook. 
For Mercado-Rojas, the installation is a platform for shared knowledge, a mind map that develops and changes as a parallel to how these situations of violence affect and change our senses, our bodies and our collective body as a society. The installation becomes a document of the interconnections between the personal and the public sphere, between personal stories mirroring institutional state(s) structures that embody the core of patriarchal (and colonial) violence.  
Through this exchange of experiences, Rossana Mercado-Rojas make the personal political, the individual experience become a pattern of action (or inaction) from a society that, seen from foreign media, is praised to promote gender equality and drives from a feminist agenda.
Program:
Live on Facebook  6 February at 2 pm, 11 February at 2 pm.
Online event: Online action on February 20 at 6 pm on Facebook.
Rossana Mercado-Rojas will, together with Sarai Álvarez and Patricia Wallin,  perform and activate the material on the walls  in the installation in Centrifug; reading, actioning, translating and adding to what it's already in the space.
Translation: Nathalie Högström.
Online event: Artist talk February 26 at 3 pm on Facebook.