Som om
Jon Ely Xiuming

1–29 juni 2022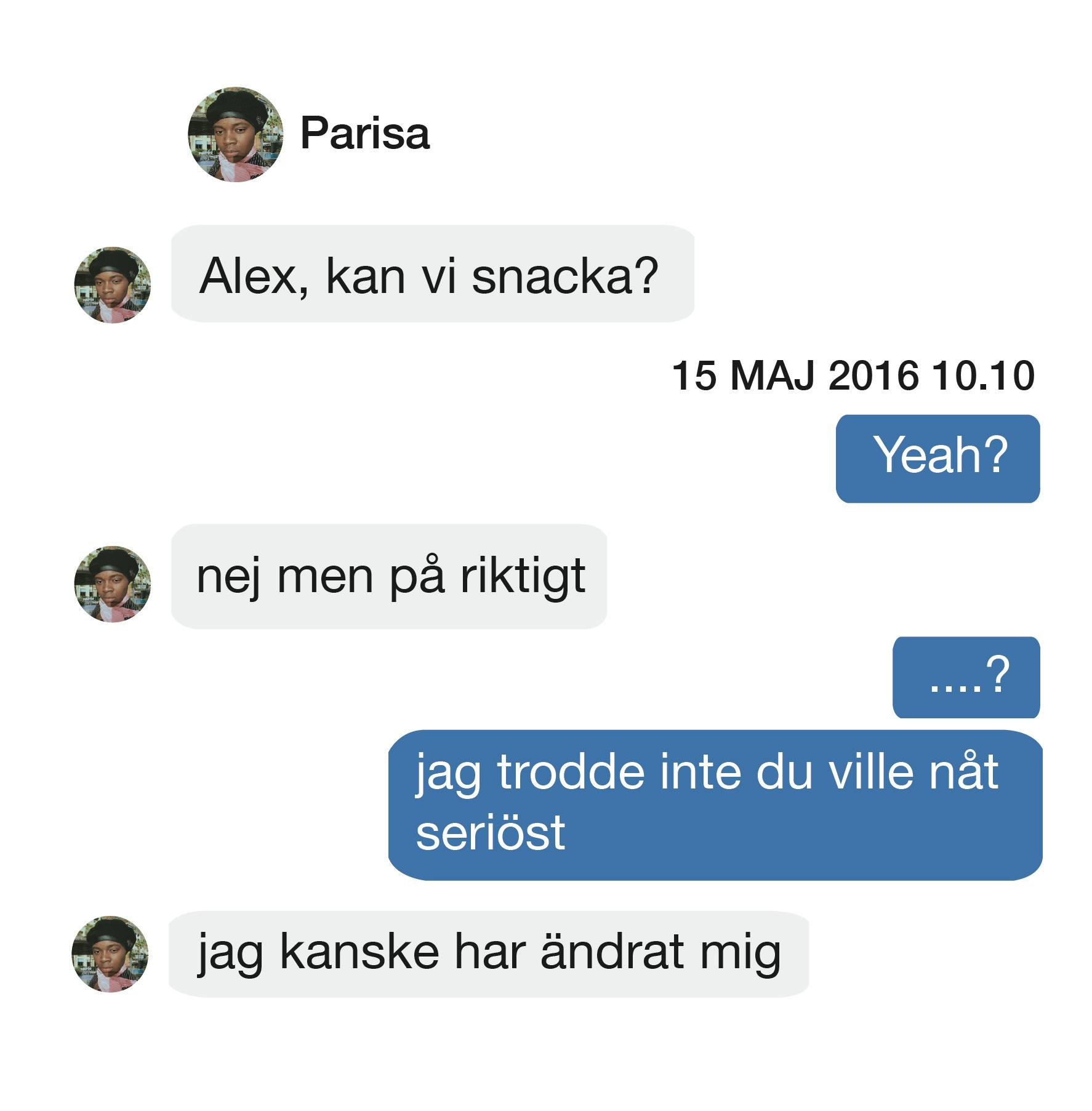 A queer drama written during the pandemic on relationship troubles through dialogue, with Stockholm as a backdrop. Text in Swedish.
Alex is still projecting a teen-fuckboy-aura even though she is 25. At the moment she has 0 (ZERO) insight into this. She owns all of Södermalm and has a girl at every other metro station down south. She sees being emotionally unavailable as part of her personality (sad personality…) but somehow she succeeds - everyone wants her.
Sara is the girl that understands who she is dealing with. Sara may even have Alex wrapped around her little finger in the near future. Parisa, Bianca and Nike are not as lucky. They belong to the majority of queer Stockholm who get their hearts broken every other weekend.
Jon Ely Xiuming (@suedi_alien) is a poet and artist. Currently running away from art school… They are part of a lot of different queer collectives, such as: @dromsyskon_zine, @fakedaughter  and @rest_resist While Stockholm and Hökarängen is their long-term partner,  they are currently enjoying a romantic fling with Malmö.
This short story (or TV series? Can someone please help make it a TV series?) was written during the pandemic when club nights and dating chaos was far from reality. Shout out to all Alexes out there - do better!!!