Njugga drömmar
Tom-Hadar Elde

4–12 november 2023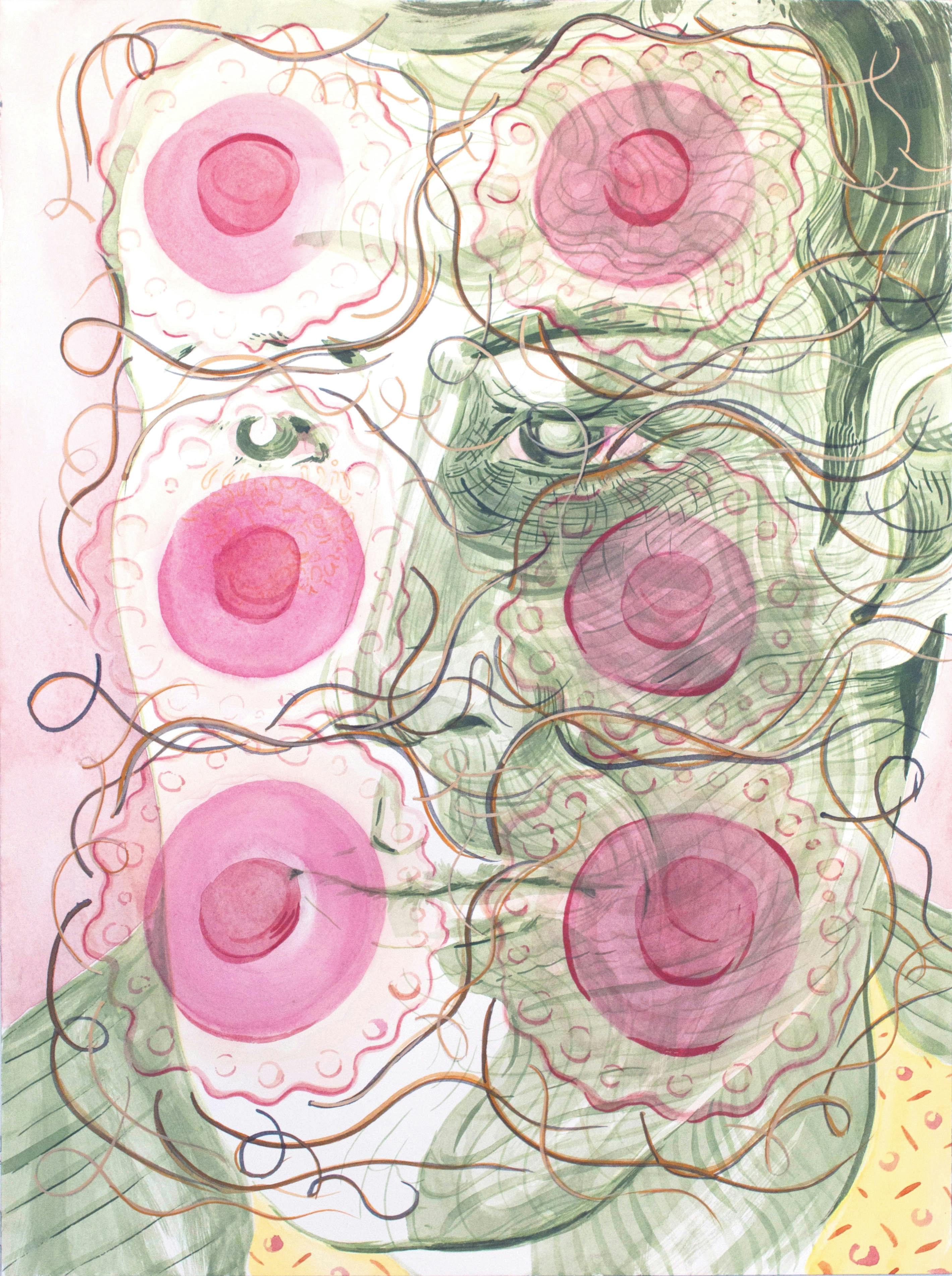 Tom-Hadar Elde ställer ut i vårt självorganiserade galleri Centrifug.
"Njugga Drömmar" (Petty Dreams) is a reference to the artist's own habit of laughing out loud in his sleep. A habit that leads to endorphin-deprived mornings with cramped smile muscles.  But laughing in your sleep also provides an entrance to an alternative reality where quirky absurdities and insanities are mixed with dull dad jokes. A kind of astral sitcom.
The exhibition consists of smaller gouache paintings and ceramic sculptures, which can be seen as notes and clues to a world where complex questions about who we are and the age we live in are juxtaposed with banalities and fuzzy logic. Here, politics, fantasy and sexuality merge in a suggestive sit-down dance where new realities unfold. The dream is a reminder that our inner landscape is constantly in motion, and in the shifting light we find the most fascinating answers.
Tom-Hadar Elde works with a sketchlike painting method in gouache, pastel and ink. Varying in temperament from expressive strokes with his fingers to intricate and detailed elements with long, narrow brushes. His work frequently take the form of zoomed-in portraits with abstracted visors, consisting of clusters and movements. Tom-Hadar Elde's art revolves around the exploration of consciousness. Reflections on the inner life of the human being, its relationship to the outside world and the contrast between the digital world and the humanoid. His artistic work is based on a desire to understand other people and himself in a contemporary context. Through his work, Elde explores the complexity of human identity in a time of digital transformation.