Thread To the Future
Camilia C Carlund

15–23 januari 2022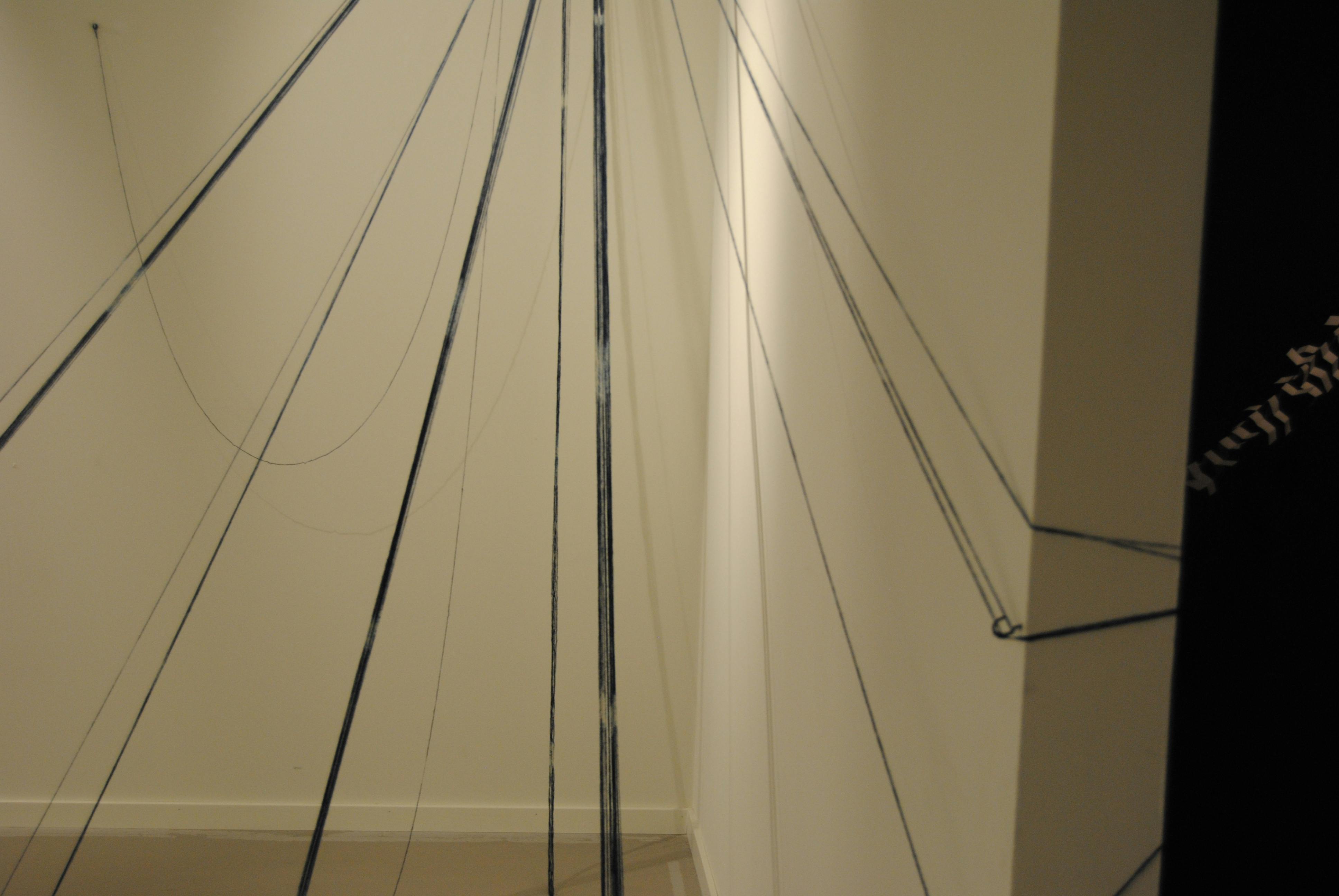 All of us have "Threads to the Future''. New threads of life are spun everyday.We are all parts of life's mystical weave that makes  new possibilities. My "Thread of Life" is crossing your thread which crosses someone else.
I invite you to the exhibition "Thread to the Future". I welcome you to be a part of the exhibition by pulling your "Thread of life" to the future. About the future we do not really know what's going to happen, but we can imagine. The Thread can help us to find the right way.
Mostly our lives move on without reflection.But sometimes our Threads crosses new unknown rooms and possibilities. Perhaps you have a dream of which direction you and your Thread of life will go.
Welcome to book a time to visit the exhibition room and to be a part with your LifeThread. All you have to do is come here, be present and if you want you will be given a piece of thread which you can pull in your direction. In that way you will be a part of the exhibitions newborn "Threadwall".
Exhibition at Konsthall C
Opening on 15/1 – 2022 at 12-17
You can book your own time during our opening hours on Sunday 16/1 as well as 18/1 -23/1 at 12-17.
E-mail camillacarlund@gmail.com to book an appointment. 
A warm welcome from me, Camilia C Carlund 
For more information regarding accessibility, restrictions and travel directions, visit our  Location page.