Ulla-Stina K Landberg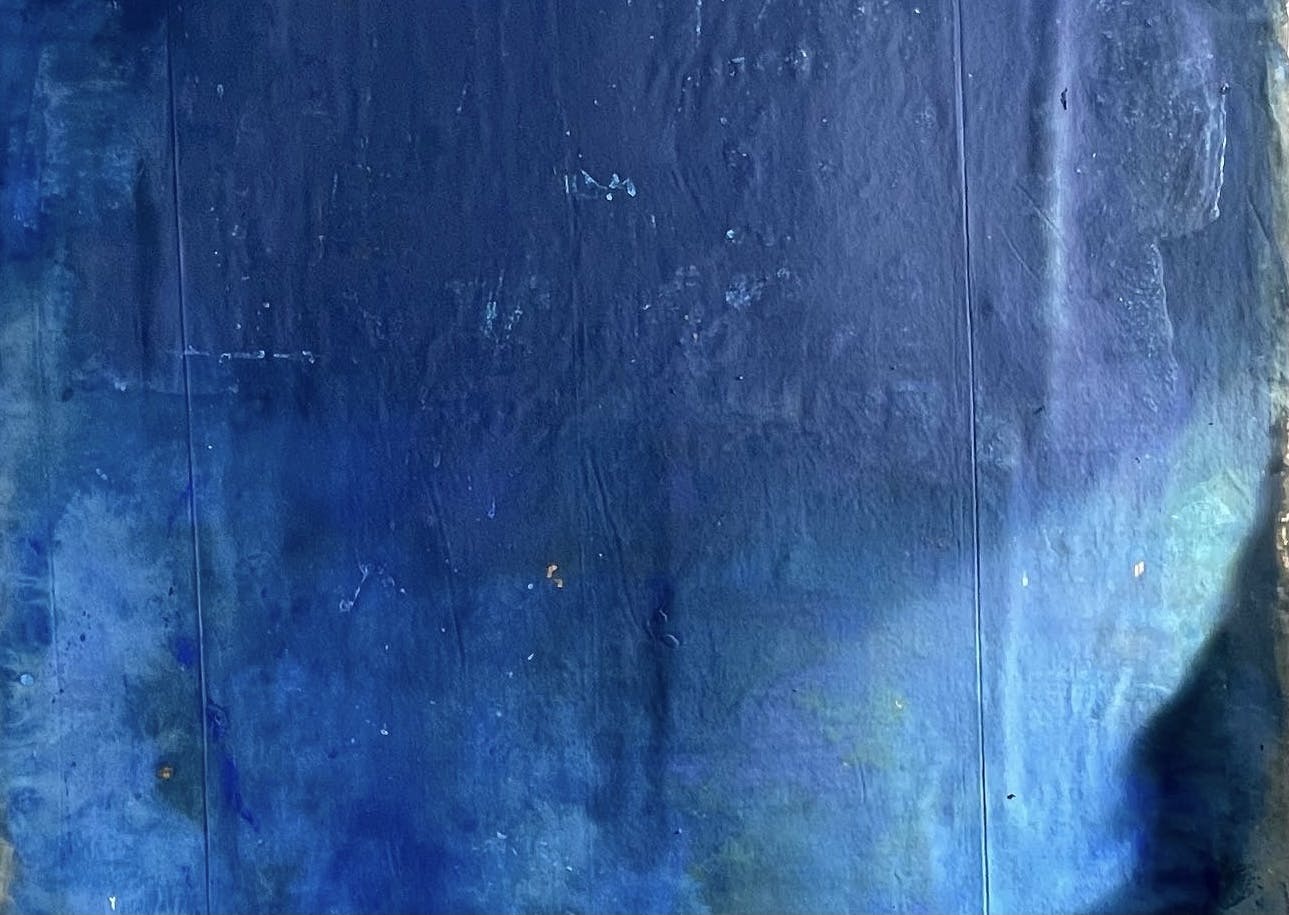 Ulla-Stina K Landberg exhibits in our self-organised gallery Centrifug.
My name is ulla-stina and I am a trained graphic designer and illustrator, a member of Swedish Illustrators. In painting, I am self-taught, in addition to self-study also shorter independent courses. In recent years, I have worked in my studio of 10 square meters on Mejerivägen Liljeholmen. I write, photograph, draw and paint.
About my art:
Time and space control it a lot.
Physically I am 158 cm tall but mentally physically much bigger. And I like to work on a large surface.
The blue painting is 150 x 200 cm. Acrylic, Gesso and Tempera emulsion on cotton. It's exactly so big that I can walk around when it's lying on the studio floor. I make small oil paintings at home. They are all based on one or three colors that I draw out. Different quantity and stock.
The blue large painting hides many layers, some break through.
I liken it to shame in growing up due to external assessments of my origin from Finland that I wanted to hide to be someone to be reckoned with, but also a power and pride that stands and breaks through the shame. Today, being from Finland may not be looked down upon, but then it could happen. It has given me an experience that my parents were judged by ethnicity. I also liken it to class affiliation. Skin color religion age etc. How to be judged.
Also the fine room of Art or not.