Variations - A Sonic Weekend with Miguel Buenrostro
with guests Anna Kontopoulou and James Webb.

26–27 augusti 2023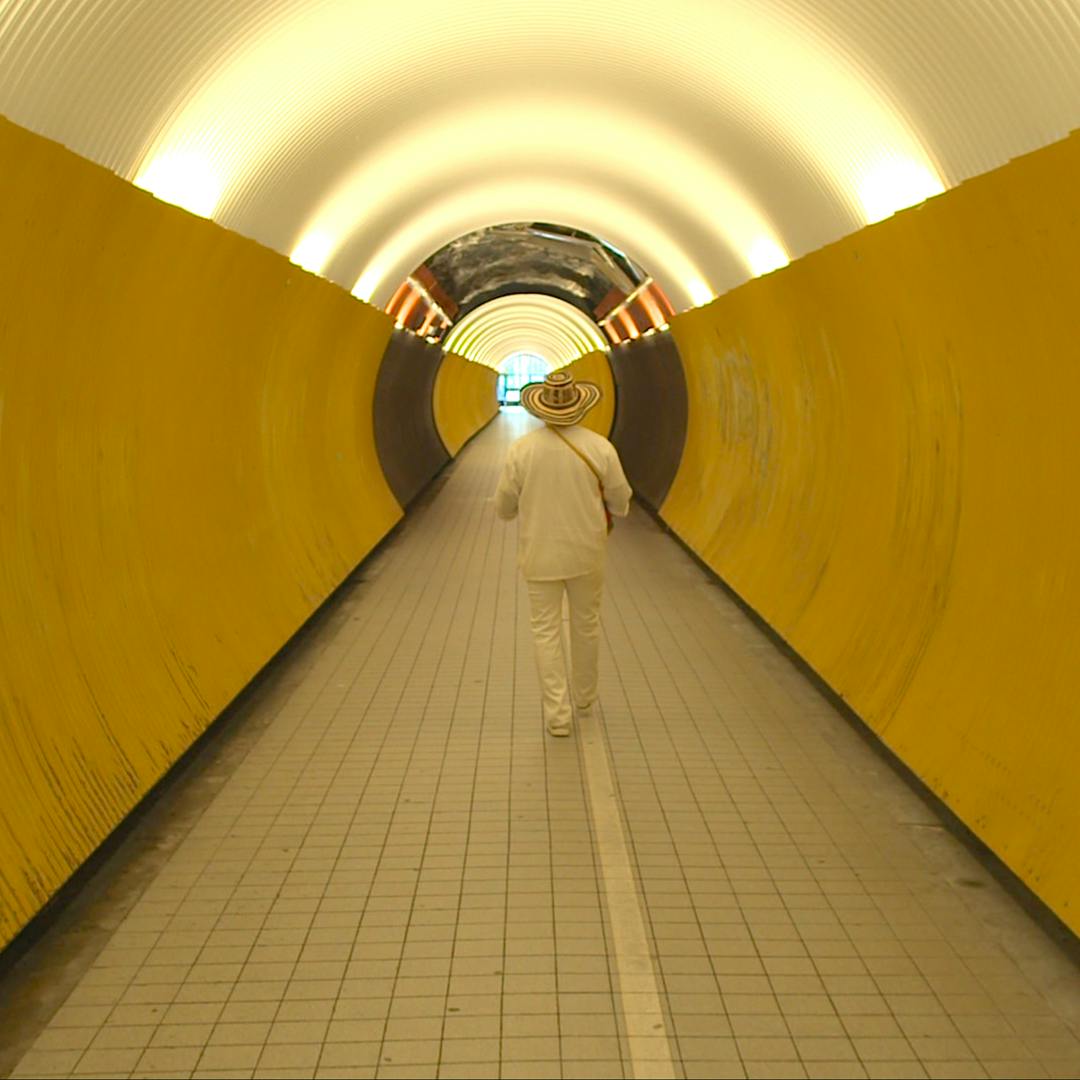 Join us for a captivating two-day program at Konsthall C.
Variations - A Sonic Weekend with Miguel Buenrostro, Anna Kontopoulou and James Webb.
The weekend starts on Saturday, August 26th, at 6 pm with "Variations" hosted by Miguel Buenrostro, the resident holder of Konsthall C's "Transforming Brick and Mortar" 

Miguel Buenrostro, a researcher and artist from Tijuana, Mexico, now based in Berlin, invites you to explore his practice, centered around "The Sonic Diaspora." This concept resonates with the musical memories, oral traditions, and listening practices carried by communities from encounter sites to new locations, reflecting on interconnectedness and moving beyond Eurocentric narratives on migration. Buenrostro will present a new work produced in Stockholm with the band "Son Parceros", as well as existing works, installed at Konsthall C for the duration of the weekend. The new work draws inspiration from the Brunkeberg Tunnel in Stockholm and mixes melodies, rhythms and a journey through the Tunnel with the peaceful forests of Hökarängen. Buenstro asks what if we understand a tunnel, through its listening conditionality? Not through a tunnel view, but through a tunnel audition. A tunnel, understood through Its echoes, its circular resonance and its unique condition of passage that allows us to remember those who walk through it, in order to move beyond the standard interpretations of border regimes. 

During his stay in Hökarängen, Buenrostro's sonic journey led him to meet a Colombian musician and bandleader named Goyo at the local Colombian restaurant. He came to Stockholm 20 years ago with the hope of playing his music all over Europe. Goyo plays music in three different music bands, a Colombian folk band, a Caribbean orchestra and a cumbia ensemble.Their collaboration columnated in the new video work "A orillas del Bosque" carrying the rich rhythms of Cumbia. 

Sunday 27th 4 pm - 7 pm
Listening sessions with guests Anna Kontopoulou and James Webb.
4 pm
The Sunday sessions start off with a silent walk to collectively calibrate ourselves to listening. 
4:30 pm
Join the listening workshop "The sound of Home" by Anna Kontopoulou (Ph.D.) a practice-based researcher, curator, and educator. Please bring your own sound of 'home': a poem, a song, a recorded sound on your phone or a sound to be performed. We will listen together and attempt to analyze the relationship between the subjective and objective realities of our collective listening experiences and the thematics that emerge.
6 pm
For this weekend's last event, James Webb's Sånger till Hökarängen reader will be launched. James Webb is a South African artist based in Stockholm. His practice often involves sound, found objects, and text, invoking references to literature, cinema, and the conceptualist traditions. The reader, designed by Lars Høie, is a literary mixed tape of poems, texts, and playlists, as well as proposals for artworks and interventions in Hökarängen. The launch will conclude with a collective soup dinner.
Immerse yourself in a sonic diaspora that transcends boundaries and resonates across cultures. Come, listen, and be part of Variation.
Video work on display by Miguel Buenrostro
Kanga Munoko Yoka, 20 min,  2022
Sonora, 8 min,  2020 
A orillas del Bosque, 18 min, 2023
Curated by: Ulrika Flink, Artistic director Konsthall C 

Konsthall C's AiR-platform The Research Station hosted Miguel Buenrostro in our residency program Transforming Bricks and Mortar,  focusing on the transformative potential in building a decolonial art institution from inside and out. 
Supported by Kulturrådet