Warm September Nights: Mini Solo Exhibition
Alexandra P. Grisanti

10–18 september 2022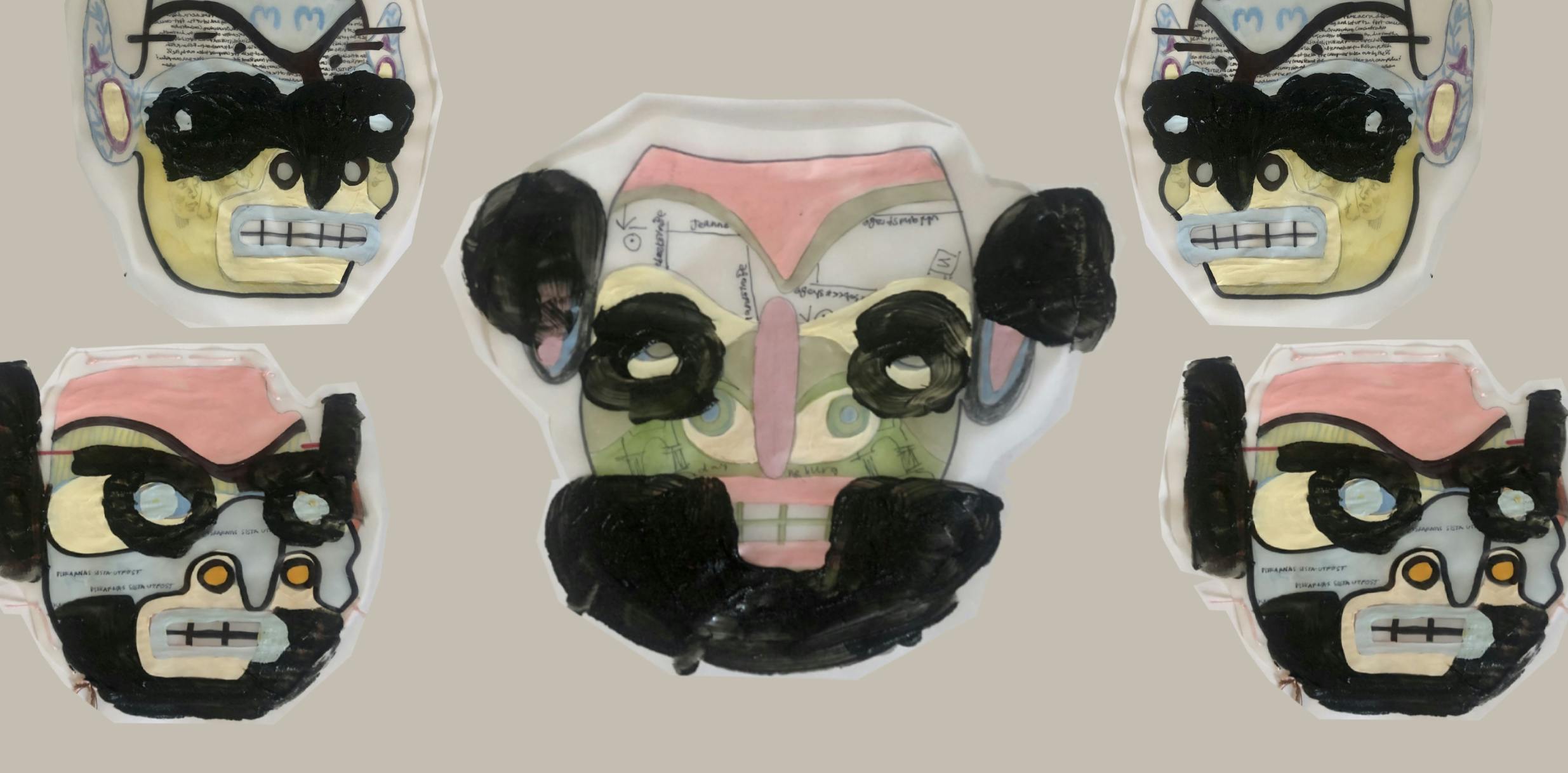 OPENING 17.09.2022 at Konsthall C / 15:00 - drinks and snacks are served
Welcome to Alexandra Grisanti's first solo exhibition: Warm September Nights. This show is about the feeling of transition between seasons, summer and fall, and life and death. The artist was inspired by events that occurred in summer 2022: a friend from the past is dead, summer loneliness and nostalgia. This exhibit is also hopeful. Times of transition bring excitement and the unknown. Grief is a part of being alive. Death highlights the now. We are alive right now. 
"As an artist, I find it very difficult to write about art. When I make art, it comes from a place of emotion, a place of need. As much as I try to make a concept first and then make the art about that concept, I can't. I get too bored with a preconceived concept.
I lose the lust of making the art when I make it about something specific, to say something specific. For me, art is more about the visual interest I can create. I surprise myself. Can I make something that makes my heart jump? Can I make something mysterious that draws me in? I don't know what it is going to look like. I don't know until years later why I made something." 
Alexandra is an artist from Buffalo New York. She has been an exhibiting artist since 2011. Her first exhibition was shown at The Albright Knox International Art Gallery in Buffalo. Since, she has performed in live drawing auctions at Hallwalls Contempory Art. In 2019, she exhibited three paintings at Guild Hall in East Hampton, New York. Alexandra moved to Sweden in 2021. She is 29 years old and currently exhibiting here, at Konsthall C and Vällingby Folkets Hus until September 18. 
Facebook: https://fb.me/e/2Oso0NfIY 
Artist website: https://www.alexandrapgrisanti.com/