A Debt of Times
Le Peuple qui manque / A People is missing (Aliocha Imhoff & Kantuta Quiros)

25 augusti–28 oktober 2018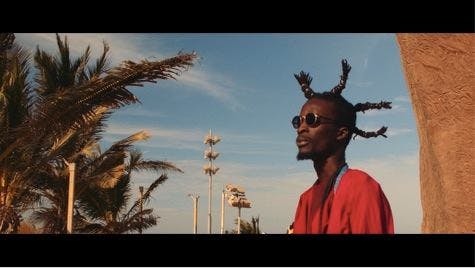 With works by Krista Franklin, Joshua Rios and Mawena Yehouessi. Performance at the opening by Fatima Moallim.
How to decolonise time? The exhibition A Debt of Times is an ongoing research on temporal extractivism. Or how modernity has decreed a series of time debts. On the one hand, by constructing historical time as a measure of cultural distance and by giving a supposed fundamental delay to the extra-western geographies they should strive to fill, relegated to the "waiting room of history" ". In Europe, debt crises, but also memorialism and commemorative obsession have also led to socially mortgage future times and we are exercising a real temporal expropriation over generations to come.
In the form of a chronopolitical series, and a global survey, the installation "The Impatients", is an attempt to collect non-aligned temporalities as well as several strategies that aim to cancel the debt of time. Financial crises in the Midwest (Detroit / Chicago) at NuitDebout who stopped the calendar to better suspend the time of production and "the institutions of temporal sequestration", in Dakar, where the economist Felwine Sarr dismantles the dogmas of the development economy and announces that Africa is not lagging behin
d, but has other, more crucial challenges, including making this Afrotopos, "this place not yet inhabited by this coming Africa."
A people is missing is an art curatorial platform based in Paris, France. It was created by Kantuta Quiros and Aliocha Imhoff in 2005, and operates at the intersection of contemporary art and research. A people is missing is also producing and distributing artists' films. Read more at lepeuplequimanque.org. 

Performance by Fatima Moallim
Fatima Moallim's performance interprets the energies from the audience. Through her hand they become lines where the movements of the pen expresses her experience of the room. The work was shown at Konsthall C during a year after the opening.