Home Works - A Cooking Book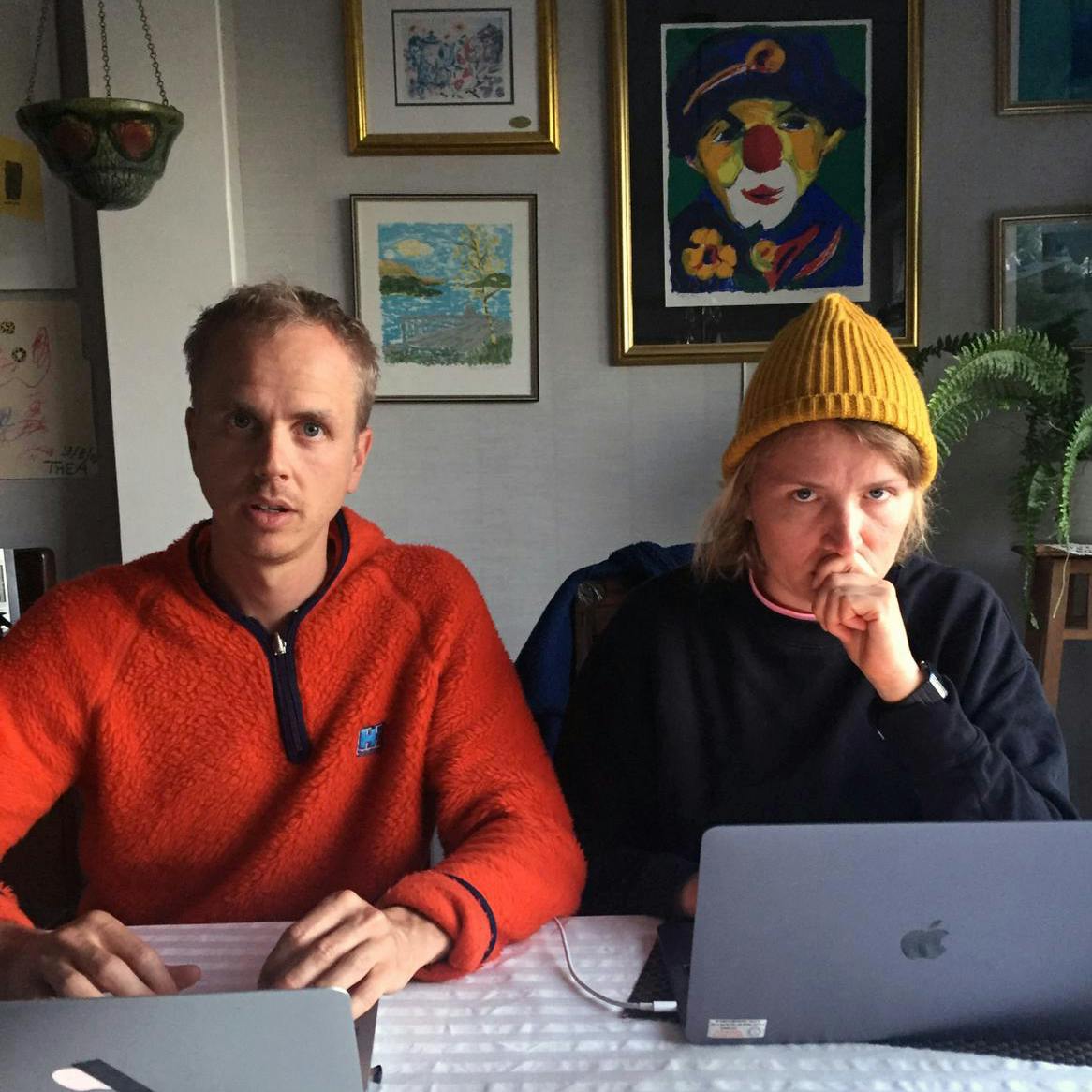 Jenny Richards and Jens Strandberg's program Home Works has resulted in a cooking book. We took the opportunity to interview them both about the book release, their work and their feelings for Hökarängen.
The program Home Works was activated at Konsthall C from 2015 to 2017. Can you tell us about one of your strongest memories from the program?
One of our strongest moments was when Silvia Federici visited us. She has written extensively around questions connected to domestic labour and the politics of the home, which the Home Works programme wanted to examine. Through the years we've been extremely influential by her writing and activism so it was great to meet and sit down together to discuss some of these questions. We are grateful to be able to include two of our conversations, in the cooking book, that concludes Home Works.
Has the book affected your experience of the program? In what way?
Of course! The book has been a great tool to both reflect on the programme but more importantly show the hidden sides of it. Sides that were pivotal to our making, but that had been cleaned away or hidden during our time at Konsthall C. One aim of the book is to zoom into these hidden sides of the production, (or the reproductive labour of the programme), to show the power of this often invisibilised or devalued labour and the material conditions it supports. Basically trying to show the reproduction side of Home Works, and how this labour is necessary for maintaining ourselves and an art-space like Konsthall C. 
You've spent a lot of time in Hökarängen, what's your favorite thing about working with the communities here?
The community in Hökarängen is very open minded, that is probably one of our favourite things working there! When we sketched out Home Works we were interested in Hökarängens history, the city planning process and particularly the idea of the communal laundry that Konsthall C is situated in. This history had an obvious connection to our programme, as it was where the community would meet and laundry. However, when we began working we got to know the community, which had a real impact on our thinking. Suddenly we found ourselves feeling connected to the people living there and it became important to allow the programme to become a closer part of their lives. Hence a lot of the commissions where in some way or another formed by the community or in collaboration with them.  
Lastly, what do you hope to achieve with the book? 
Hopefully the book can be a tool for other activists and artists in their work. The book is a cooking book and built on essays and recipes which we hope can be a starting point for other collective discussions, nourishing collaborations and the sharing and valuing of domestic work. The recipes vary from tasty dinner recipes that we cooked during the programme, to more artistic and curatorial recipes for building communities. We hope this will inspire people to use it and activate it for their own contexts. Perhaps it offers an excuse to nurture relationships that acknowledge and build upon the meaningful and transformative power of all domestic work.
Photo credit:
Jenny Richards and Jens Strandberg in the summer of 2018 when we first embarked on making this book and realised what a journey and lot of work it was going to be :•) But of course it was a lot of fun and joy too! As Silvia Federici says, 'We need some joy in our lives in order to keep on fighting'.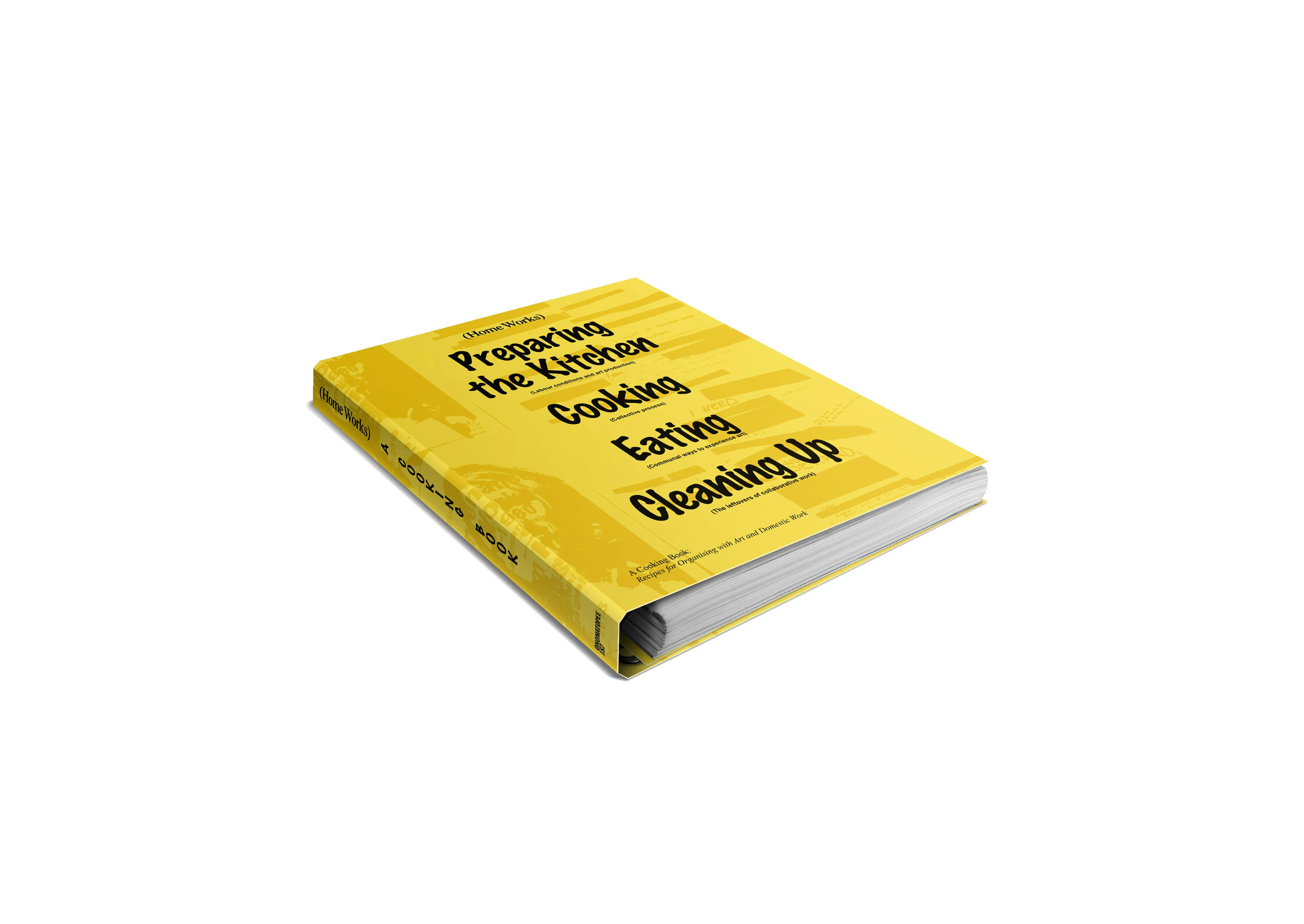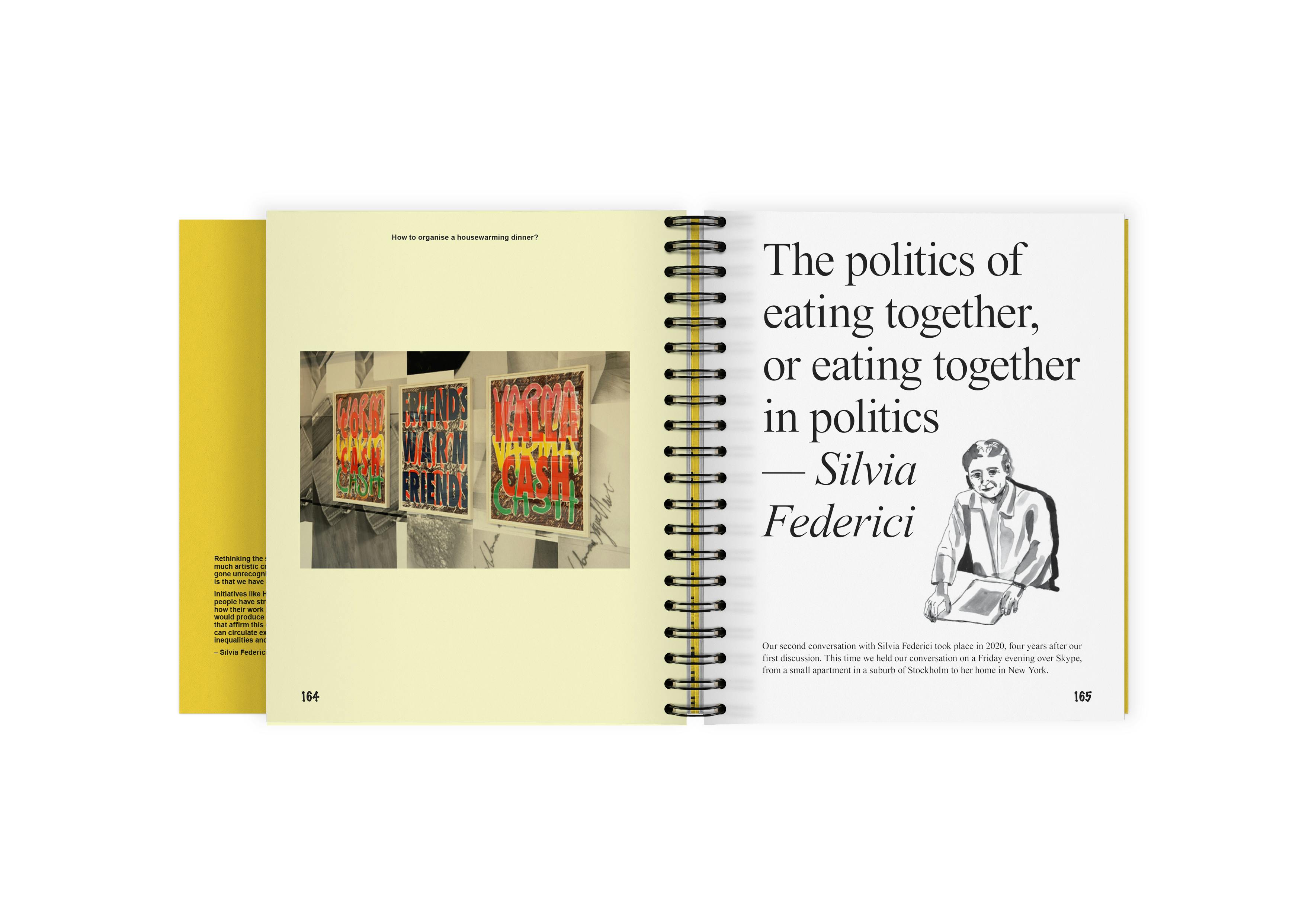 Home Works - A Cooking Book collects recipes on how to organise both art and domestic labour. What should one do to start a workers' revue? What are the concrete tips for those who want to build a shared home?
The book is a theoretical resource for those who are interested in contemporary art, collective processes, labor policy and feminism. It also contains concrete manuals that can serve as a starting point for workshops, experiments and conversations about the common.
Buy Home Works - A Cooking Book from Konsthall C's webshop today!