Our house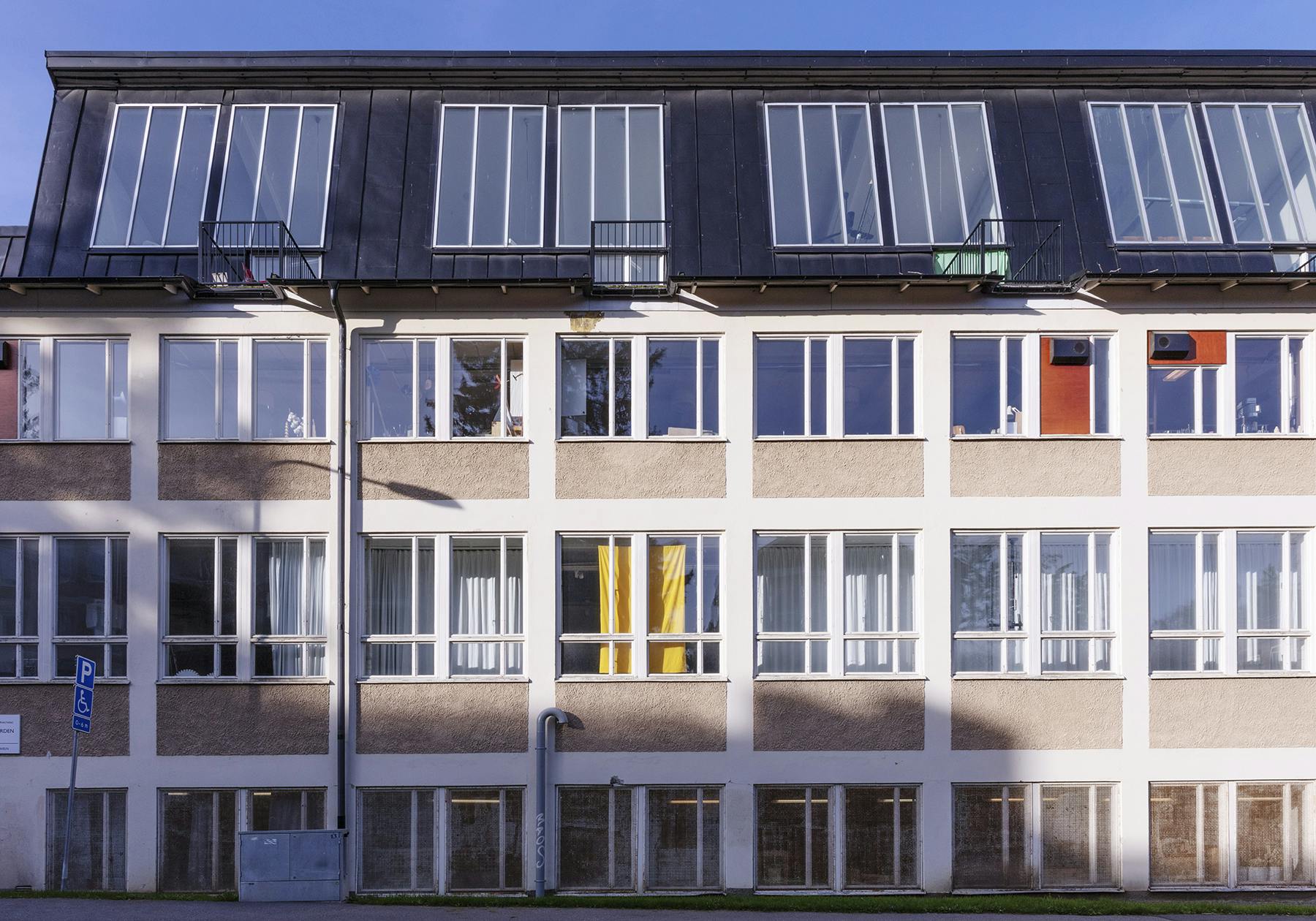 From laundry room to art space
Konsthall C forms one half of the central laundry on Cigarrvägen 14 in Hökarängen. The house is called Blå taket ("Blue Roof") and was designed by the architect David Helldén and built in 1949 for the Tobaksområdet (part of Hökarängen). The idea was that the house would be a social meeting place for the residents in the area. In addition to the central laundry room, space was created for several other activities. Over the years, it has been used as a school, dance hall and youth center. 
Today we share the house with Martinsskolan's wood workshop, fine carpenters Janax, youth center Morris, as well as a number of artists and photographers. The other half of the central laundry room is still used as a local laundry room, now renovated to modern standards.
The owner and operations manager of the premises and building is Stockholmshem.
About the neighbourhood
Hökarängen is the fruit of the utopian social projects of the 1940s, growing out of a critique of functionalism. In the small-scale neighborhood units close to nature, the democratic citizen could live and work. Through large-scale construction, where Hökarängen was the first of its kind, Folkhemmet would emerge.
Hökarängen has been partly tamped with a reputation for being an area of ​​substance abuse, social unrest and financial vulnerability. 
Today, Hökarängen's identity as a problem area has largely disappeared. The iconic architecture and proximity to central Stockholm have made the area attractive. At the same time, the district is inhabited by people from all walks of life, and many who grew up in the 70s still have their home here. This has led to a discussion about gentrification, where the clear presence of art is seen as both positive and negative.
Would you like to know more about the history of the building and the neighborhood? Contact us at arkiv@konsthallc.se.