Location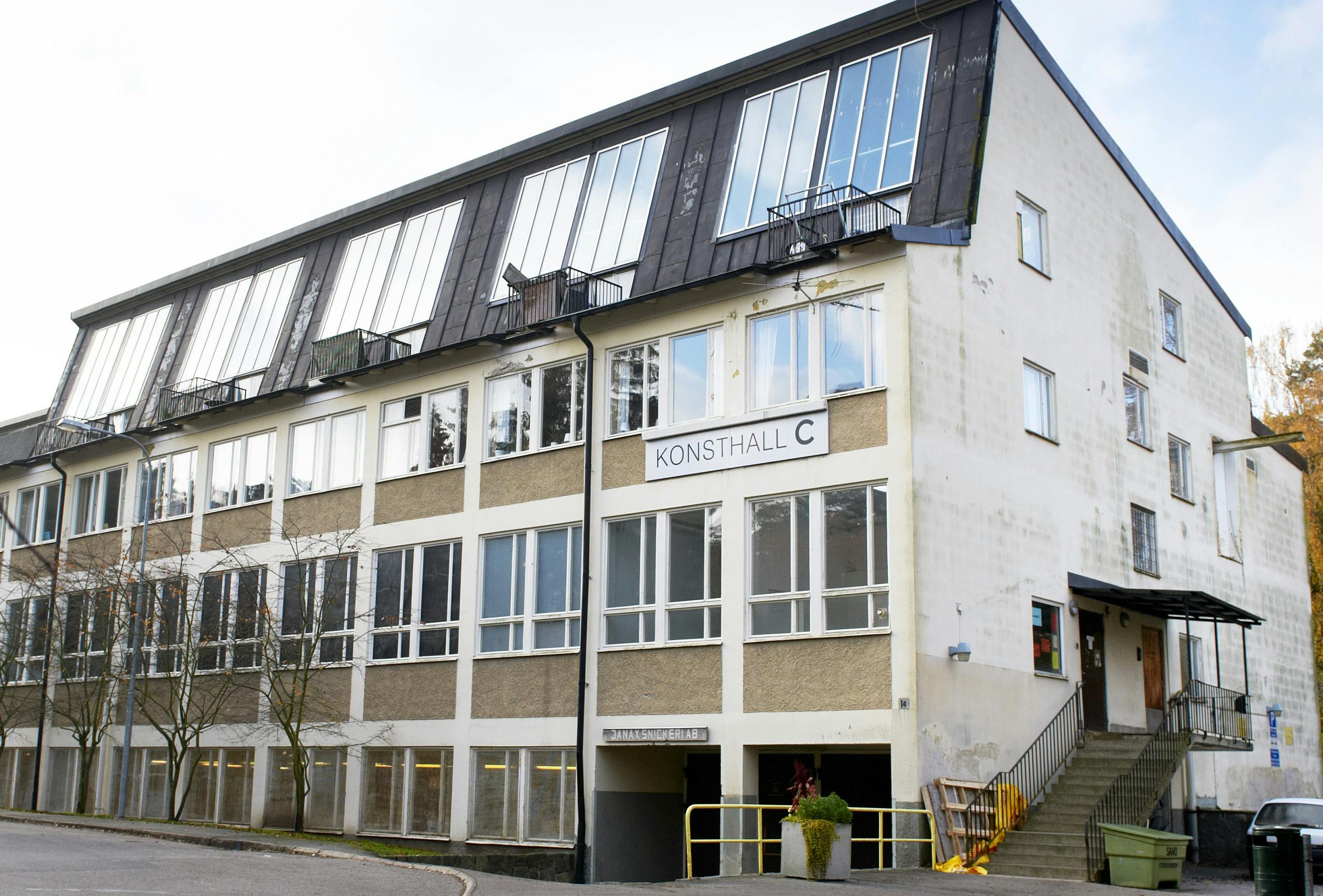 Konsthall C is situated at Cigarrvägen 14, about 500 m from the metro station.
If you use the public transportation take the Green Line towards Farsta Strand and get off at Hökarängen. From there, follow Fagersjövägen and turn left at Tobaksvägen. Take a right at the next crossing and you will see us at the end of the street.
By car, travel from Stockholm city centre and southbound at Nynäshamnsvägen. Follow the signs for Hökarängen and turn left onto Fagersjövägen. Turn another left at Tobaksvägen, then turn right at the next crossing and you are with us.
We are open Thursday–Sunday 12 AM–5 PM during exhibition periods. Events and workshops may well occur outside our regular hours. Be sure to check our website or facebook for specifics. Our office hours are normally Tuesday–Friday 9 AM–5 PM. Schedule an appointment via info@konsthallc.se.
Policies regarding Covid-19
A maximum of 10 people can stay in our large exhibition hall at the same time, according to the Swedish Public Health Agency's restrictions. When you come to us, make sure you keep a distance of about 2 meters to the other guests. We offer and encourage the use of both hand disinfectant and a face mask.
To be able to participate in our public events and workshops, we require that you can present a valid Covid certificate / vaccine pass that shows that you have received at least 2 doses. We allow a maximum of 20 participants in our programs, regardless of whether there are seats or not. You must also use a face mask under the program item.
We offer face masks for free. Our special restrictions for events and workshops exist to protect our staff and others who may belong to a risk group. We kindly ask you to take this into consideration.
It takes about 10 minutes to walk to Konsthall C from the Hökarängen metro, see map. Parking space for visitors with physical disability is located outside the art gallery. Our exhibition rooms are located a half floor up and lifts are available at our secondary entrance. Press the service button located at the main entrance. Hearing aids are unfortunately not available at film screenings, shows or audio works. There is one toilet, but unfortunately not yet fully accessible.

Please contact us if you have any questions about accessibility!