Location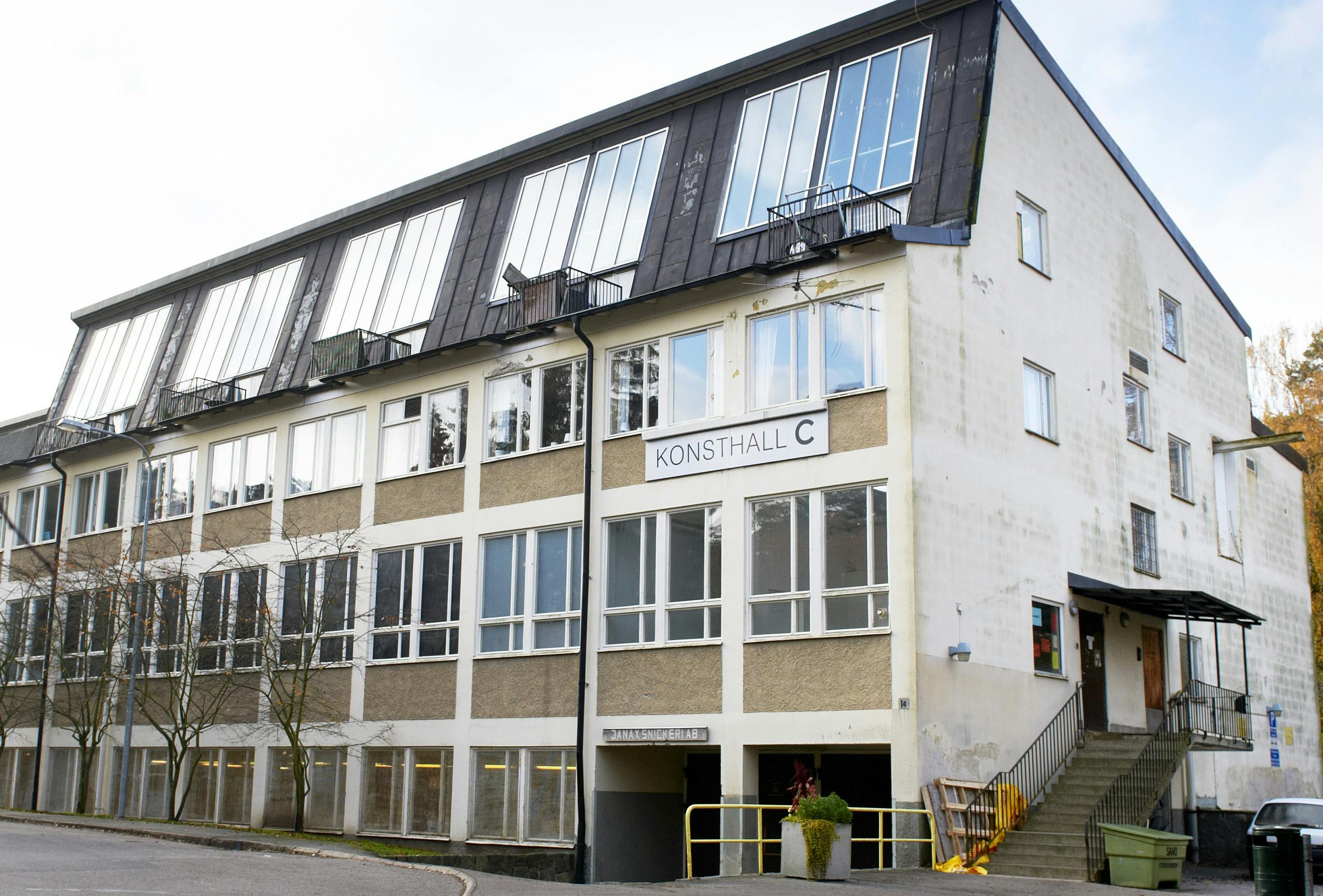 Policies regarding Covid-19
The large exhibition hall is just over 120 sqm in size, and our office more than 30 sqm. Our self-organized gallery Centrifug is about 9 sqm. Konsthall C is equipped with hand sanitizer and complimentare face masks at the entrance. Be resepctful and keep a distance to everyone who is not a member of your party, including our staff.
Konsthall C is situated at Cigarrvägen 14, about 500 m from the metro station.
If you use the public transportation take the Green Line towards Farsta Strand and get off at Hökarängen. From there, follow Fagersjövägen and turn left at Tobaksvägen. Take a right at the next crossing and you will see us at the end of the street.
Cars go from Stockholm city centre and southbound at Nynäshamnsvägen. Follow the signs for Hökarängen and turn left onto Fagersjövägen. Turn another left at Tobaksvägen, then turn right at the next crossing and you are with us.
We are open Thursday–Sunday 12 AM–5 PM during exhibition periods.
Events and workshops may well occur outside our regular hours. Be sure to check our website or facebook for specifics.
Our office hours are normally Tuesday–Friday 9 AM–5 PM. Schedule an appointment via info@konsthallc.se.
It takes about 10 minutes to walk to Konsthall C from the Hökarängen metro, see map. Parking space for visitors with physical disability is located outside the art gallery. Our exhibition rooms are located a half floor up and lifts are available at our secondary entrance. Press the service button located at the main entrance. Hearing aids are unfortunately not available at film screenings, shows or audio works. There is one toilet, but unfortunately not yet fully accessible.

Please contact us if you have any questions about accessibility!