Vård & Värde - Workshop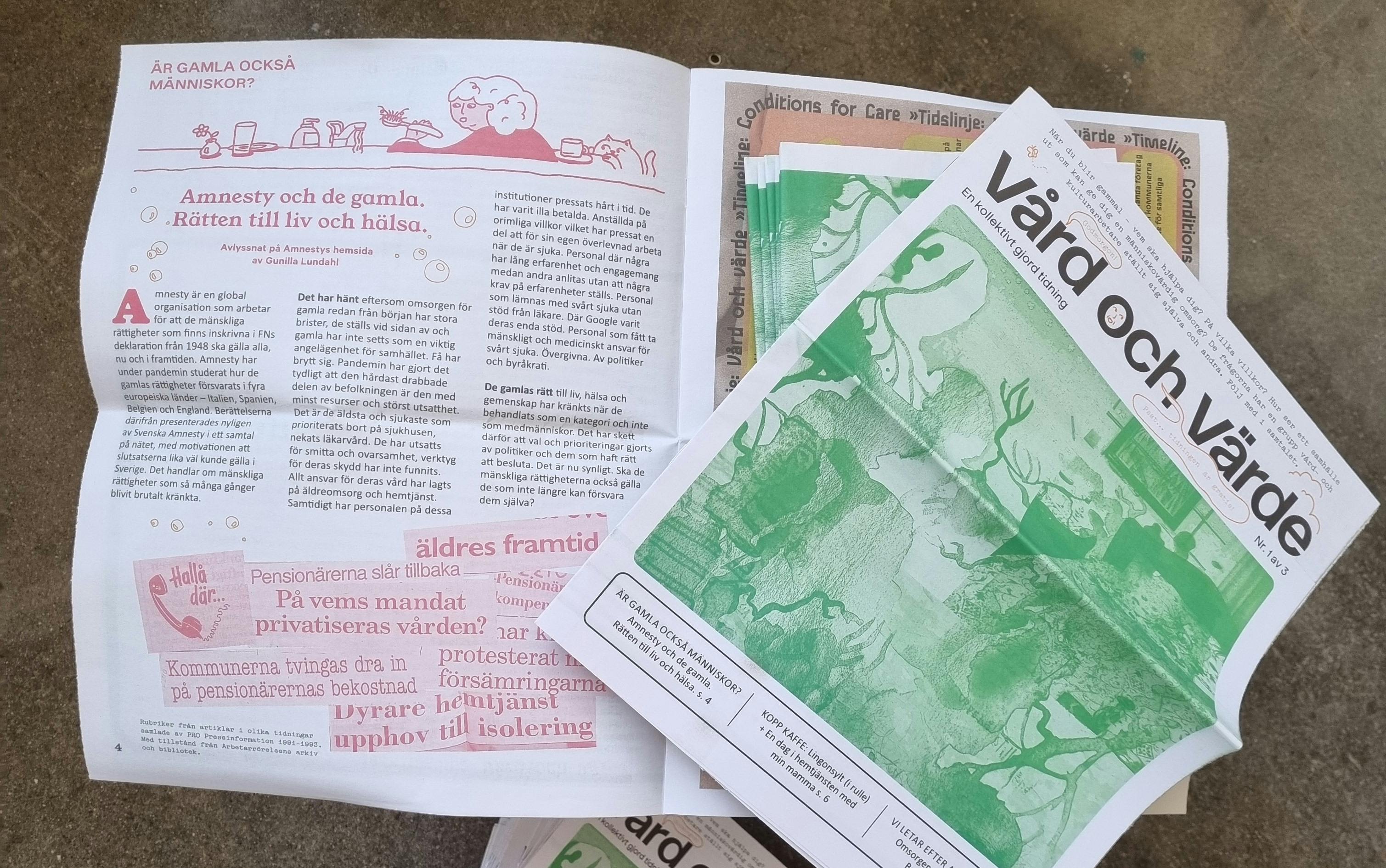 Vård och Värde invites to an online conversation workshop that is open to artists who have worked in the home care service - 20 September at 18.30-20.30.
The theme of the workshop
The workshop will explore the similarities and differences in terms of working conditions between those who worked in care and culture. The conversation should be based on the participants' experiences. Those who work in cultural and artistic production often support themselves with work that is outside the art field, it does not count as part of the artist's production. This workshop aims to encourage and support artists to work across borders and benefit from knowledge, skills and experience from their work in the home care service. Please note that there are only eight places in the workshop and these will be filled according to the first-come, first-served principle. To register, please email: vardochvarde@gmail.com!
Vård och Värde - Open Call
Those who participate in the workshop will also be invited to apply for funding to develop a new work based on their own work in the home care service. Its working conditions, as well as its own physical and emotional experiences, are explored through artistic methods. You who want to apply receive SEK 999 to develop a short proposal after the workshop.
Who can contribute?
Eligibility applies to artists who are currently based in Sweden and have worked in the home care service.
Open call - selection process
Care and Value Open Call is assessed by a small advisory group of home care and cultural workers who contribute with a number of different expertise and interests.
Vård och Värde - funds
30,000 SEK Fee
5,000 SEK Group exhibition compensation (in accordance with the MU agreement)
30,000 SEK Production budget (handled by Konsthall C)
Presentation of the artwork in some form of public event or group exhibition depending on what suits best.
Presentation of the artwork in a magazine that is being developed and is part of the entire project.
In addition to the fee and production budget, Jenny Richards and the working group will offer support in the development of the new work, while the institutions involved will provide marketing and presentation support.
The workshop is part of the research project Care and Value - a collaboration between care and cultural workers. We explore the conditions for care work from an intersectional feminist perspective with a focus on different generations, groups, backgrounds and experiences. The project is being developed by Jenny Richards and Gunilla Lundahl. It is supported by Kulturbryggan, Konstfack, Konsthall C, MINT.