Come and build with us!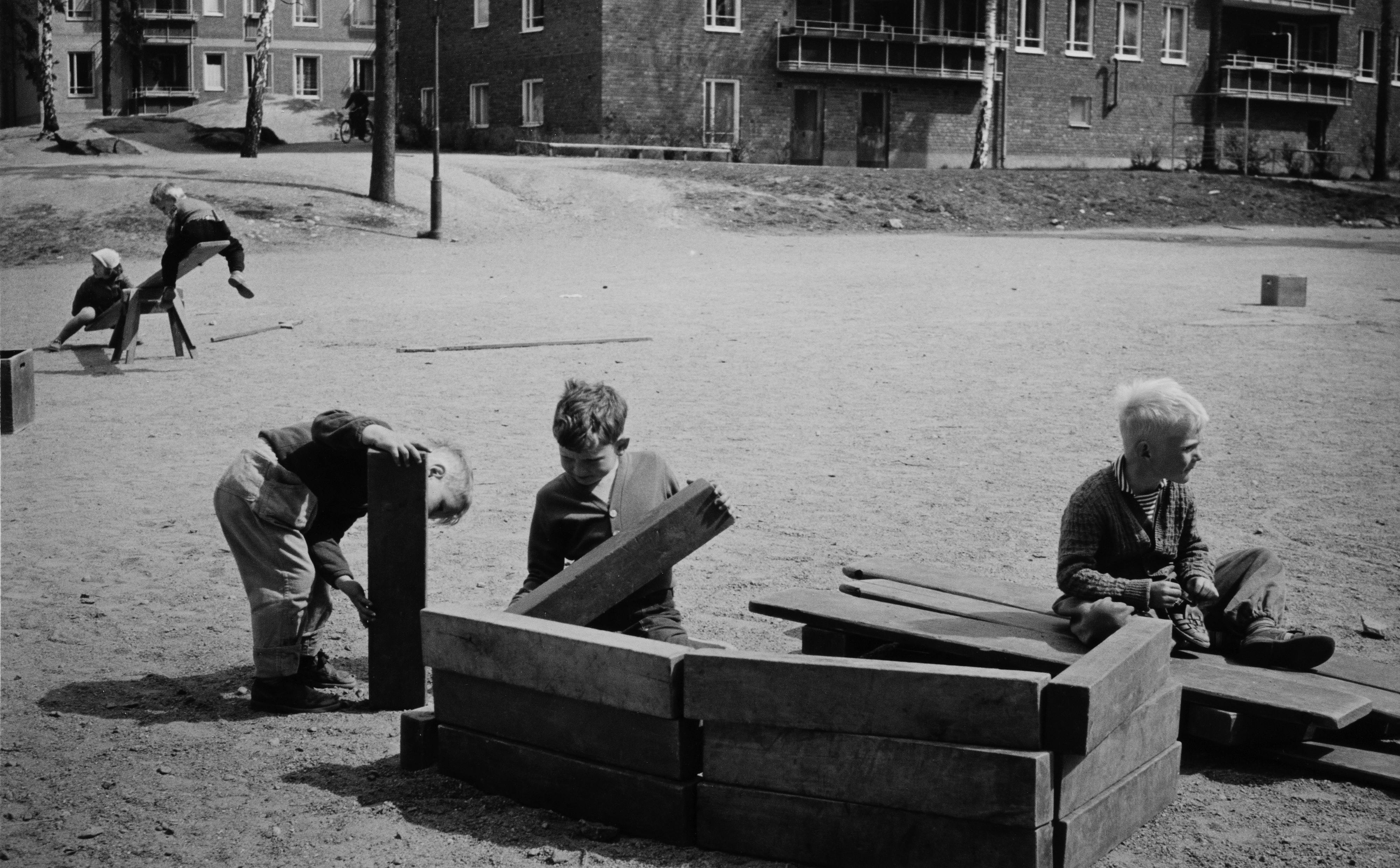 On 8/5 our next exhibition opens. It is called All Makt Åt Fantasin - staden som lekplats and is about children, construction and the city as a playground. We want to build the exhibition together with you!
The exhibition All Makt Åt Fantasin - staden som lekplats explores playing in relation to the city and connects to the playground in Fagerlidsparken outside of Konsthall C. Together, we want to explore what a building play can be if it is built in an art gallery.
The world's first building play, "skrammellegepladsen", opened outside Copenhagen in 1943. The idea was that city children would be allowed to play more freely in a way that children had always done. Helsingborg's city gardener then took the Danish ideas to Sweden. Building playing games became popular in Sweden during the 60s and 70s, and staffed playgrounds where children had access to materials and tools to build their own play environment were common in Sweden.
If you like carpentry, painting or sewing, you can come to our building days. Test your abilities and your imagination by collectively participating in shaping the exhibition!
We are building April 22, 23, 29 and 30 between 12–17 PM. We build at a safe distance and with protective equipment. Children can be in adult company. If you want to secure your place (we are never more than 8), you can email us at info@konsthallc.se or call 08-604 77 08.