Join us in Pavilion C!
In collaboration with Hökarängen's Civil City Council, Fagerlidsgruppen and Spridd Arkitekter

18 juni–31 juli 2021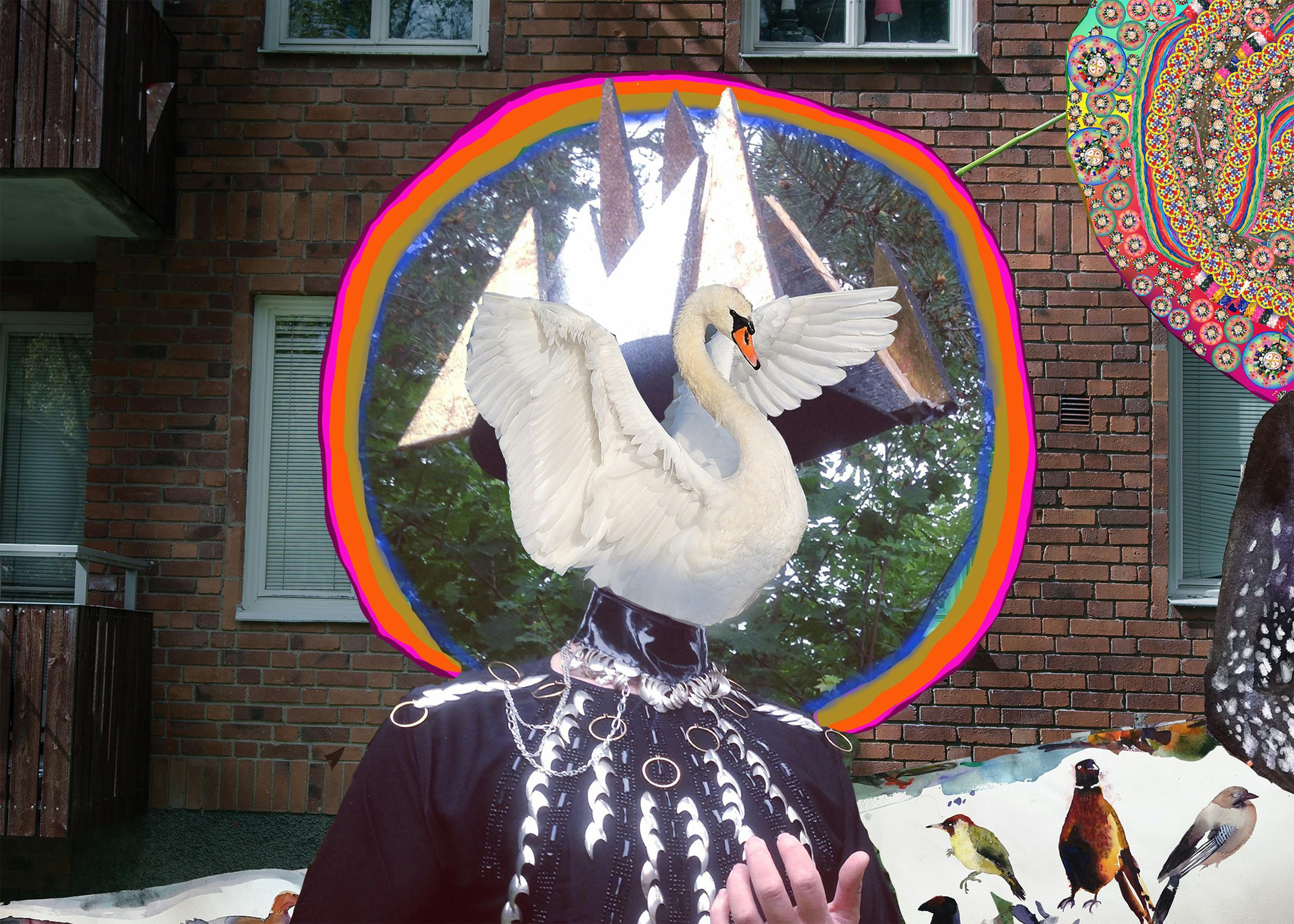 Are you connected to Hökarängen and like to perform? Join us in our summer project Pavilion C!
What does a pavilion do? A pavilion is a kind of quiet building. A scene with a roof. One or more rooms that listen to their surroundings. A non-architecture, or perhaps ancient architecture. A ur-scene. An implosion. It is a promise of a sky, a land and something airy that keeps them apart. It makes a floor, pillars and a roof that extends between.
On 13 August in the middle of Fagerlidsparken, we will open the first of four temporary pavilions. We listen to a park, a playground, citizens, a district, materialized and channeled for a couple of days. The following weekend, Saturday and Sunday, we will re-emerge in the next place in Hökarängen...
Through Konsthall C, we present Pavilion C - a temporary meeting place for art, culture and Hökarängen's local community in general. The pavilion gives us an opportunity to extend the season for outdoor activities, and is a place for both the art gallery's programs and local initiatives. 
Are YOU interested in participating? As an association, group, or solo? We are open to suggestions from all Hökaräng residents on projects, games, activities, performances, speeches, workshops, discussions, readings, exhibitions, film screenings, concerts, dance and civic meetings  etc. that may fit into the format in some way!
The dates are August 13th to 15th, August 21st to 22nd. 28th to 29th August, and 4th to 5th September. The first weekend is the pavilion in the middle of Fagerlidsparken!
The pavilion opens up a space for community where together we can transform the social and economic turmoil the crisis has brought, and replace it with creative expressions and visions. Pavilion C is a construction that expands (and elevates) the ideas of the park to the benefit of a vibrant district where local associations and groups, preschool, leisure, adults, young people, children, visitors and guests, at different times in different ways for a while take place in creativity. 
The pavilion is taking shape now during a special time in our lives in the summer of 2021. The pavilion is a place that rests on our memories, individual and collective. A time when we more than ever look ahead and extend the summer towards a place beyond the ongoing pandemic.
Check out the application link! The program will be designed continuously so fill in and we will return as soon as possible!  
In collaboration with Hökarängen's Civil City Council, Fagerlidsgruppen and Spridd Arkitekterr. Supported by the Swedish Arts' Council.