Salad Hilowle and Christian Rossipal on our current exhibition Efforts of Nature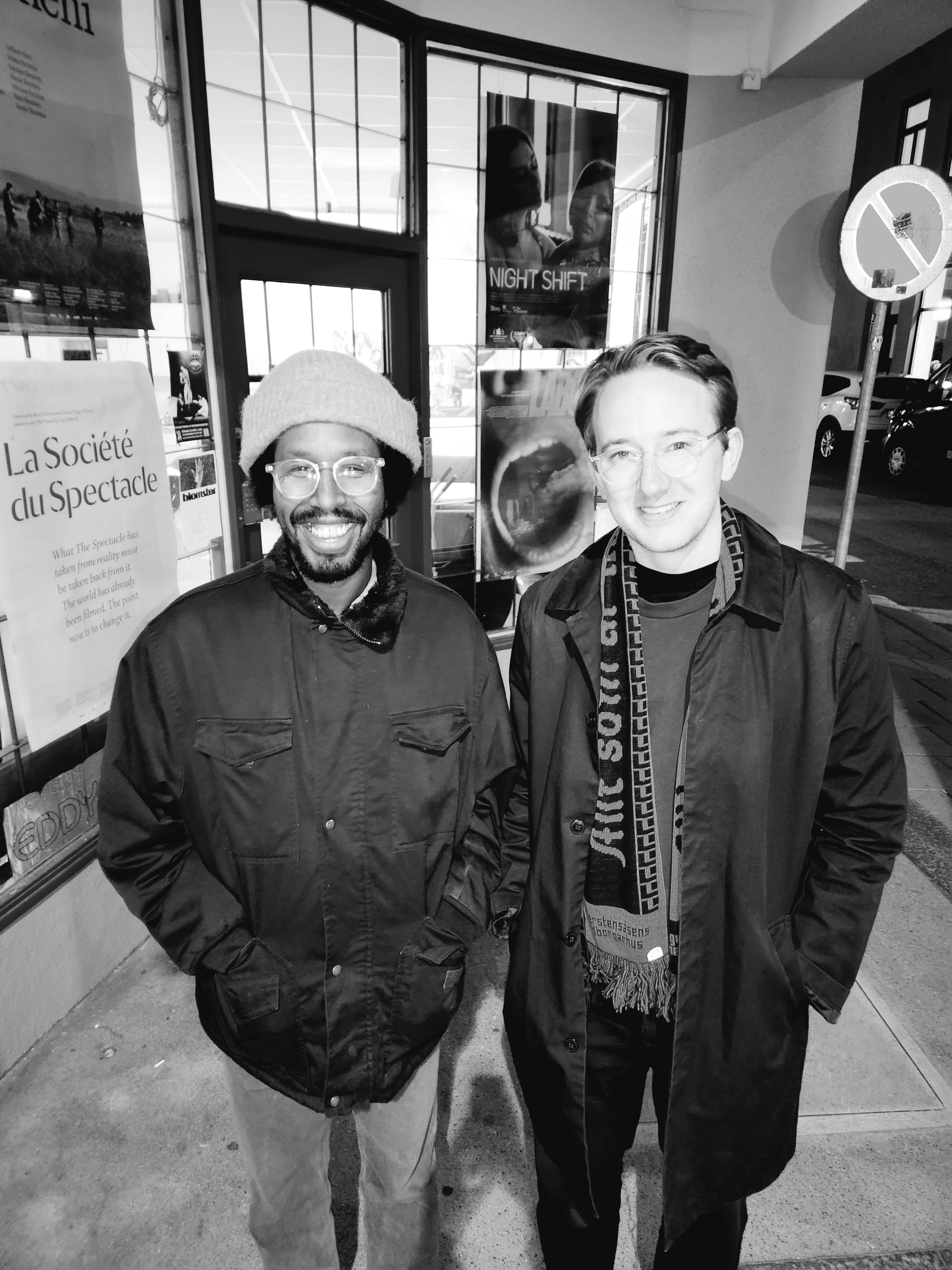 Come and join a talk from two artists' perspectives on our current exhibition Efforts of Nature by Morgan Quaintance.
Morgan Quaintance's film world is complex with recurring patterns, repeated sequences and shifting images, a combination of low-resolution footage, 16mm film and satellite images that investigate the passage of time, dissolution and processes of change. We are very excited to have artists and filmmakers Salad Hilowles and Christian Rossipal's perspective on Morgan Quaintance's exhibition. Salad Hilowle's work on the African diaspora in Swedish art history and contemporary history and Christian Rossipal's commitment to topics such as radical documentary film practices, migration and biopolitics show their strong commitment to exploring and challenging complex issues within their respective artistic practices and research fields.

Salad Hilowle is a filmmaker and artist, living and working in Stockholm. A consistent theme in his work is how Afro-Swedes have been exploited in Swedish art history. Hilowle has a master's degree from the Royal The Art Academy in Stockholm and has also studied at Konstfack, Linköping University and Glendale Community College in Los Angeles. He has had solo exhibitions at, among others, the Kulturhuset and the Art Academy in Stockholm, the Eskilstuna Art Museum and Österängen's Art Hall. In 2023, Salad Hilowle debuted as a writer with "Halima om de sina", a thoughtful and insightful story about a grandmother who flees her native Somalia and settles in Umeå.

Christian Rossipal is a filmmaker and PhD candidate in film studies at the Tisch School of the Arts, New York University. His research mainly concerns media and migration, minor cinema and biopolitics. Christian's articles have appeared in Film Quarterly, The Global South and Routledge Key Issues in Cultural Heritage, Journal of Cinema and Media Studies and the anthology Entangled Legacies of Empire: Race, Finance & Inequality. Rossipal is a member of the artist-activist collective Noncitizen. Right now Christian is working on a documentary about the artist Herbert Gentry together with Madubuko Diakité.