Storasyster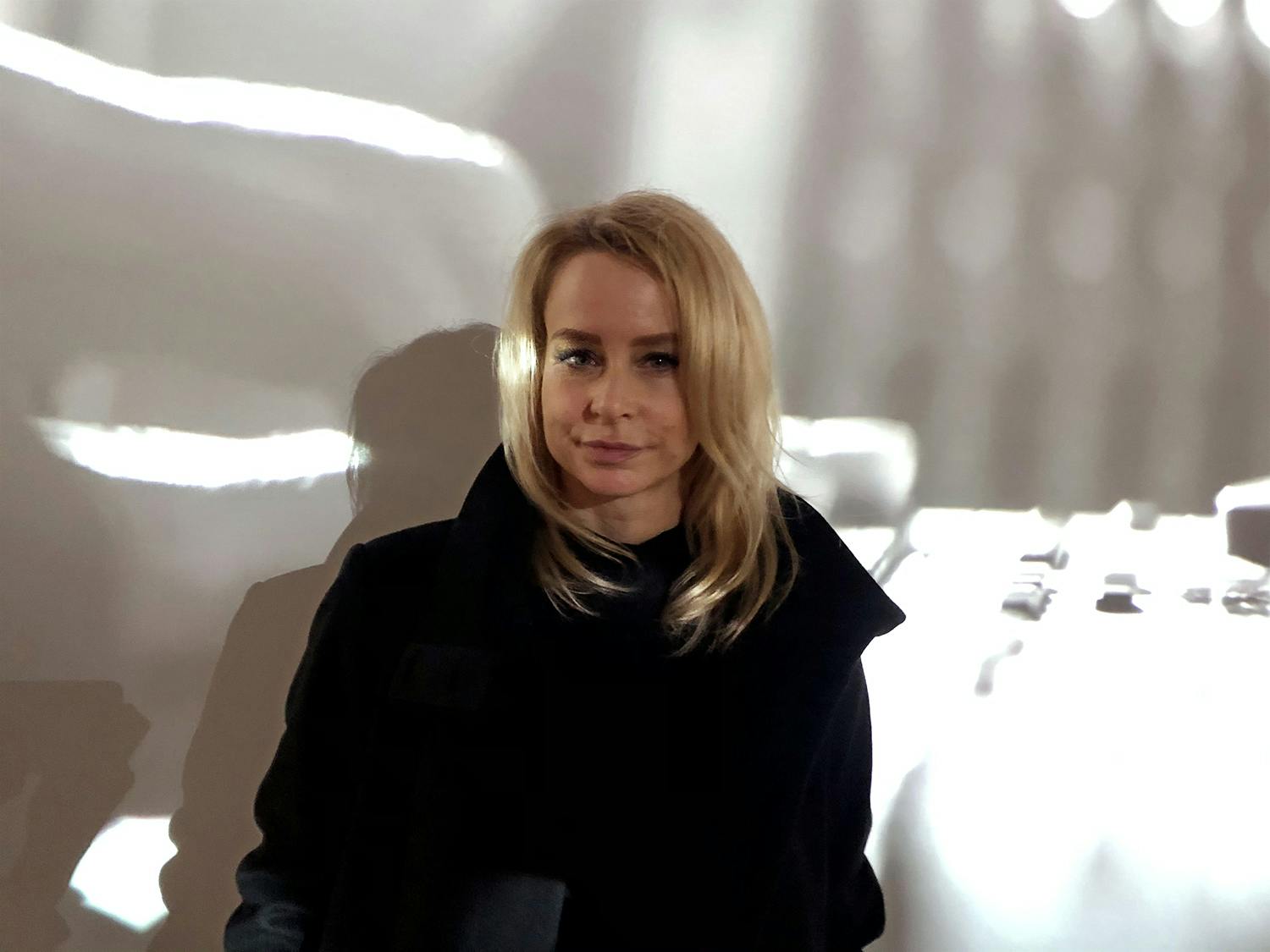 Last week we had the honor of having Cecilia Bödker Pedersen, Secretary General of Storasyster, visiting our current exhibition This song is for...
Can you tell us a bit about Storasyster and what you do?
Cecilia: Storasyster is a feminist, non-profit organisation that works against sexual violence. We offer support to people who've been subjected to sexual violence of various kinds. In the organisation we have, among other things, voluntary support online. The compassionate feature of support is important, having someone who understands what it's like to have been subjected to sexual violence. Someone who listens, believes in you and doesn't judge you. We welcome people of all gender identities, but the vast majority are young women. What most of those seeking support have in common, regardless of gender identity, is that they've been subjected to sexual violence by one or more men. We have the perspective on sexual violence that it is a gendered problem, it's about a difference in power between men and women, between men and non-binaries, men and people of other gender identities.
In addition to this, we work to raise awareness. Many are not aware of how big of a societal problem this is and how many, especially women and young girls, are subjected to sexual violence. We work extensively with knowledge raising in schools, organisations and companies. Raising the level of knowledge about sexual violence helps people who are subjected to more easily understand what they have been subjected to. It also helps that they can seek help and receive a knowledgeable treatment in health care, when they make a police report or go through a legal process.
What should one do as a person being close to one who has been subjected to sexual violence?
Cecilia: I think the most important and most basic thing is to listen to the person, to what they want and need. Show them you believe in them and that you are there for them, that you're able to receive what they tell you. When you tell of experiences of sexual violence, many people are so shocked, sad and angry that it often results in the person who tells about it having to take care of the person receiving. I think you should be vigilant of that, do not put your reactions on the person in question. It's great that close ones seek support for their own feelings of it, but it is not the person who has been subjected to trauma who should comfort you. It can be very difficult to tell about experiences of sexual violence, it is often associated with a lot of guilt and shame. I think you should be aware of that. You may not expect to get the whole story, at least not at once, let it take time. But constantly signal that you're there saying 'you can tell me as much or as little as you want'. But like I said, the basic thing is to listen to that person and what they need. To keep your own feelings in check when supporting, find your own room for support in the process of being a close one.
What in your work gives you hope?
Cecilia: The development we've had in Sweden in recent years feels hopeful. We have the new legislation, and the law now states that you cannot do anything sexual with someone who does not want to. Sex must be of consent otherwise it's not sex, then it is violence. With that legislation comes a lot of hope. Also how the metoo-movement gained ground in Sweden, and what a revolution it was. It feels like the conversation about sexual violence jumped several years into the future because of it. The metoo-movement was very important for society's awareness of sexual violence. 
In our daily work at Storasyster, we also get a lot of hope from the people we meet and their stories of how it's actually possible to feel good again after being subjected to sexual violence. Hearing how important it is to have someone who believes in you and listens to you, and what power lies in being able to share your story and be believed. One of the most common questions I get when I tell of the work I do is; "How do you manage? It must be so heavy", and it is, sexual violence is one of the most disgusting things I know of and we are constantly exposed to it through the stories of our support seekers. But there is also an enormous power in the healing that takes place when you process your trauma. The strength we see in the people we meet, how they stand up for themselves and take back their lives and their bodies, it is very hopeful.
Visit Storasyster's website for more information about their organisation: https://storasyster.org/english/
Thank you for visiting Cecilia!