Indra Queer, Trans & Tjejjour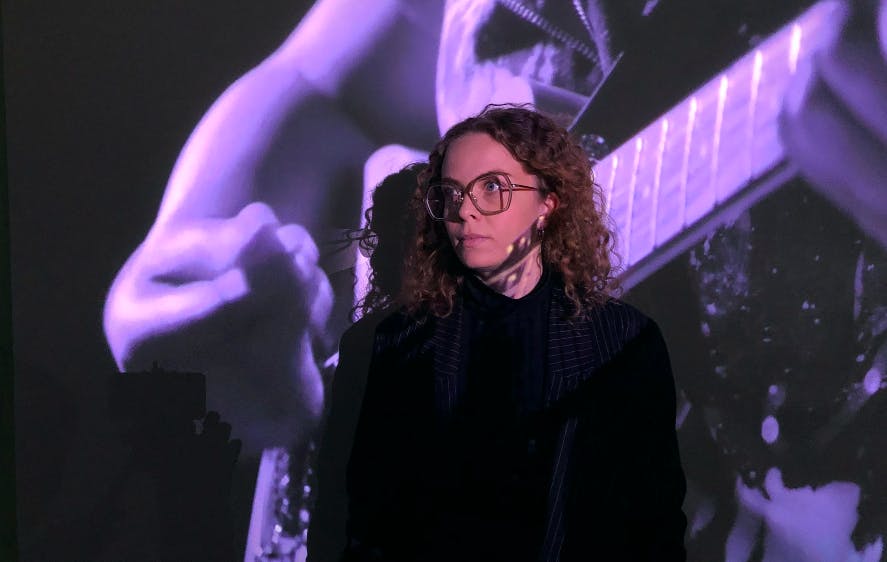 This week Emilia Eriksson, support coordinator at Indra Queer, Trans & Tjejjour, visited our exhibition This song is for... We took the opportunity to ask her a couple of questions about their work and organisation.
Can you tell us a bit about Indra Queer, Trans och Tjejjour?
Emilia: Yes! We are a non-profit, feminist, politically independent association that operates in Sollentuna. We turn to young girls, queers and trans people, we usually say about the age of 10 to 25 years. You can say that we have three main parts in the organisation. A support activity, an outward-looking activity where we work to prevent violence, and an opinion-forming one. For support you can get in touch with us anonymously via chat, phone, email. There we receive conversations that concern a lot of mental illness, and a lot of conversations about violence, and then especially sexual violence. So I recognize a lot in these stories that are portrayed here in the exhibition, we receive similar stories.
Your work has a specific focus on the target group of queer and trans people. What stands out in the work against violence on them?
Emilia: We know that young queer and trans people are in many ways more exposed to violence, it is a knowledge we carry with us in all parts of the organisations work. Another important part is that we work from an intersectional perspective, ie to take into consideration several power structures in the analysis of something (eg gender, age, sex, class). Also that we work with a norm-critical approach, for example that we do not assume things about people who contact us.
Visit Indra Queer, Trans och Tjejjour's website for more information about their work: https://indrajour.se