Monster Loves Bats
Artistic direction: Monster Chetwynd

13–28 november 2021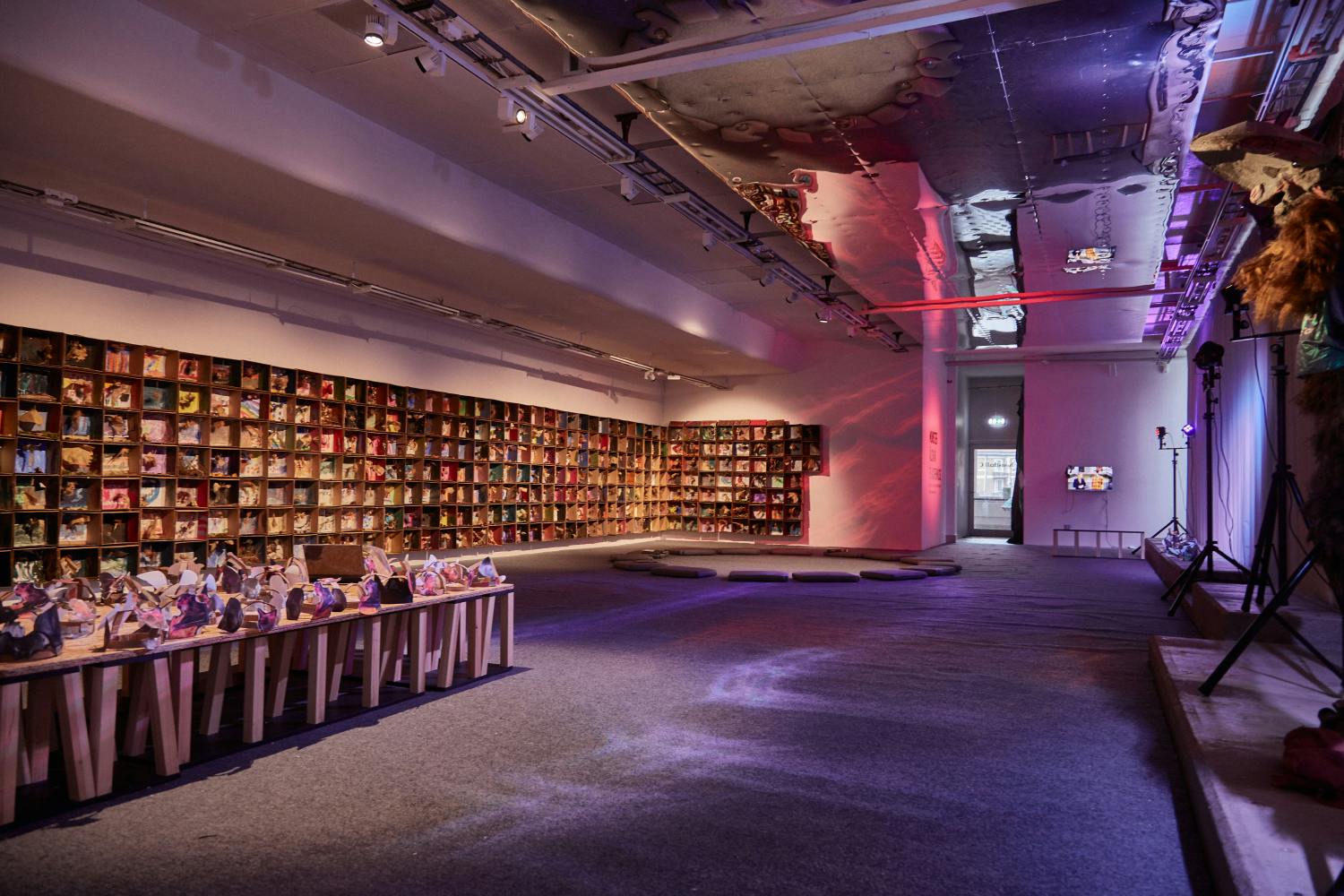 In November, Konsthall C will be filled with 500 bats, in one of the country's largest childrens' exhibitions.
"Bats have so many exceptional qualities: echo location, flight, being nocturnal. They are pollinators and insectivores and they have impressive immune systems that we are beginning to learn from, especially through the advanced research as a result of the Covid 19 pandemic".
This is the opinion of Monster Chetwynd, a British artist who has been fascinated by bats for almost twenty years. She has worked with expressions such as paintings, performances and sculptures, often using bats as motif. She continues:
Every year, the Konsthall C invites the municipal preschools in Farsta to, together with art educators, create a room where children make works of art which are then exhibited. The project is called Art in preschool and this year is in its tenth year. The core of the project is the idea that children need to be given tools and space to express themselves in different ways. To work with their creativity to find new methods of communication with their surroundings. 
Ulrika Flink, artistic director at Konsthall C, has chosen Monster Chetwynd as this year's artist. It also means that preschool educators can work together with a professional artist, in this case Monster, to develop their pedagogical work.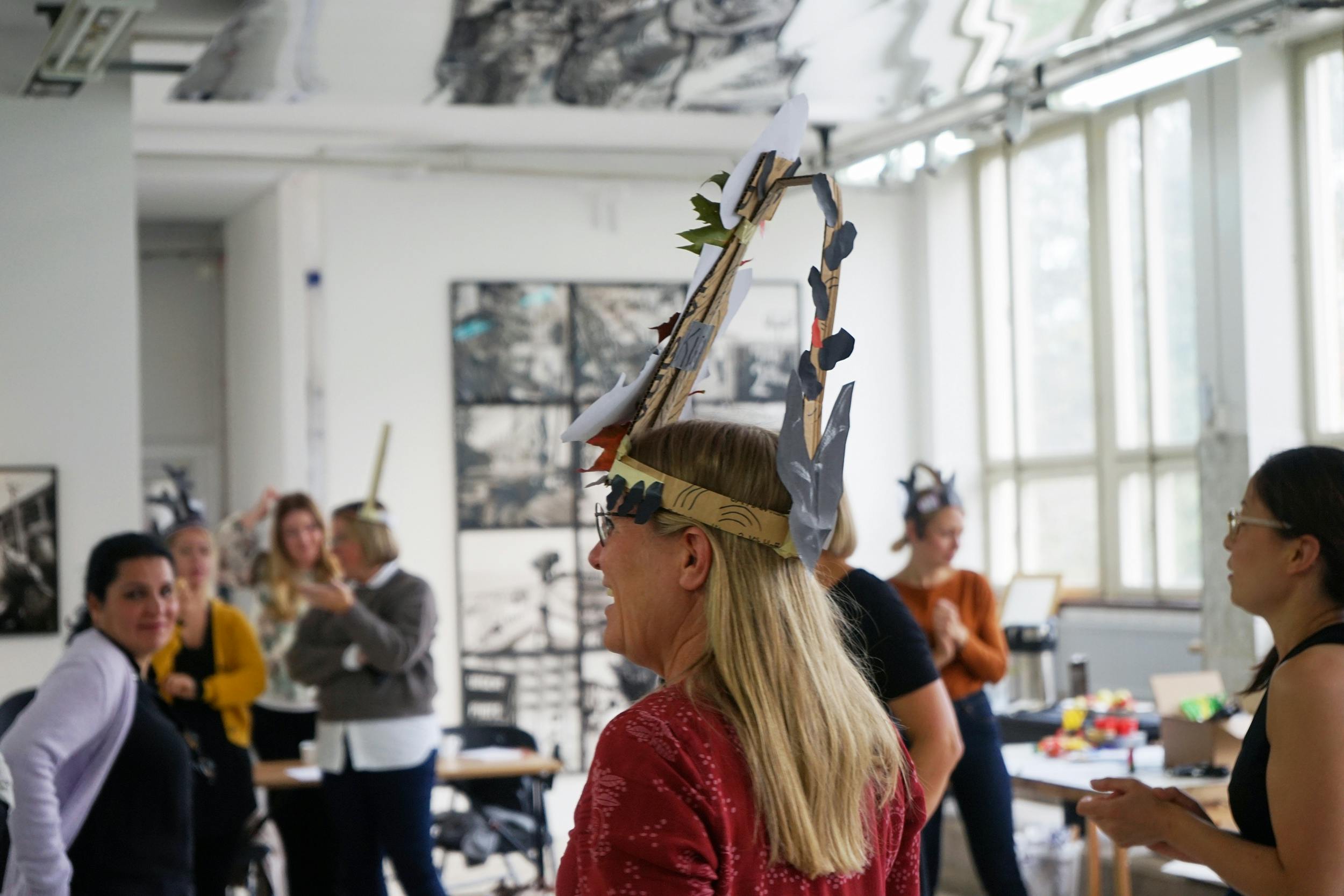 The exhibition at Konsthall C consists of a diorama with the bat as an object. A total of about 500 works of art by 500 children will be exhibited. During the exhibition period, all 5-year-old artists and their schoolmates are invited to openings, about 4 a day for 3 weeks! Due to this, we are open to the public only on weekends. Then there is also the opportunity to meet sculptures created by Monster Chetwynd. Konsthall C is open Saturday-Sunday from 12-17. 
The exhibition will be inaugurated on Saturday 13/11 at 12.00. Everyone is welcome to celebrate the bat with us!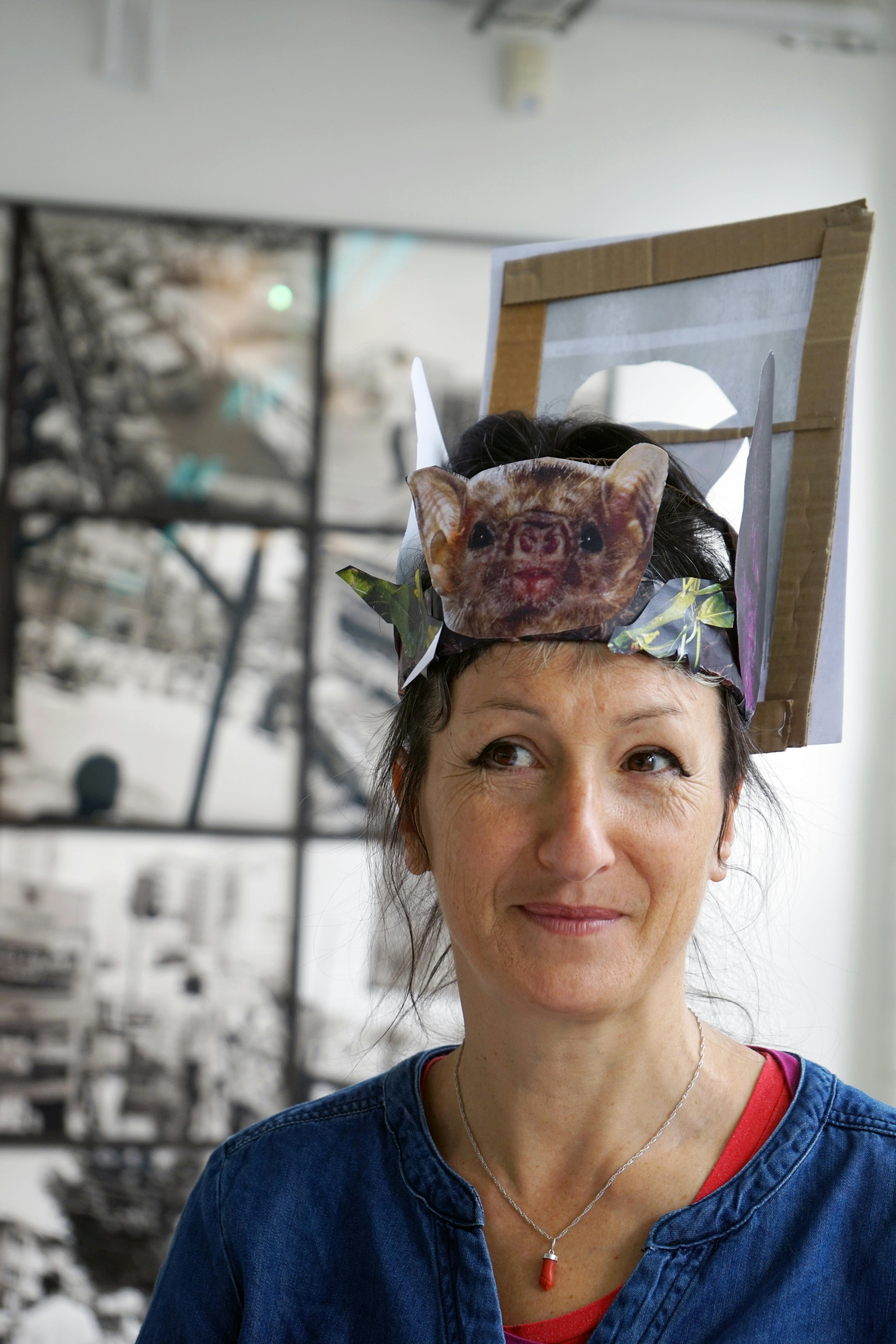 About the artist Monster Chetwynd
Monster is one of several names used by Chetwynd. She has previously called herself Spartacus and Marvin Gaye. Monster Chetwynd's artistic practice contains a variety of expressions such as sculpture, performance, painting, video and opera. She often makes handmade costumes and builds scenes with recycled materials such as cardboard, papier mache, etc. A recurring feature of her work is that she often invites others to participate in different stages of the art process. Monsters appreciate the collective as well as the humorous and / or the grotesque. She describes her works as "impatiently made".
Monster Chetwynd is educated at the Royal College of Art and has also studied anthropology. In 2012, she was nominated for the Turner Prize, a prize in contemporary art.
Art educators: Camilla Carlsson and Birgitta Adolfsson
Technicians: Erik Viklund and Mark Frygell
Project management: Ulrika Flink and Erik Annerborn
Interns: Wendy / Chih Tung Lin and Carla Parro
Photography: Louise Helmfrid
Thank you: Aziman and Yosra
This project is a collaboration between Konsthall C and Farsta district.
Bilder