Interview with Liv Larsson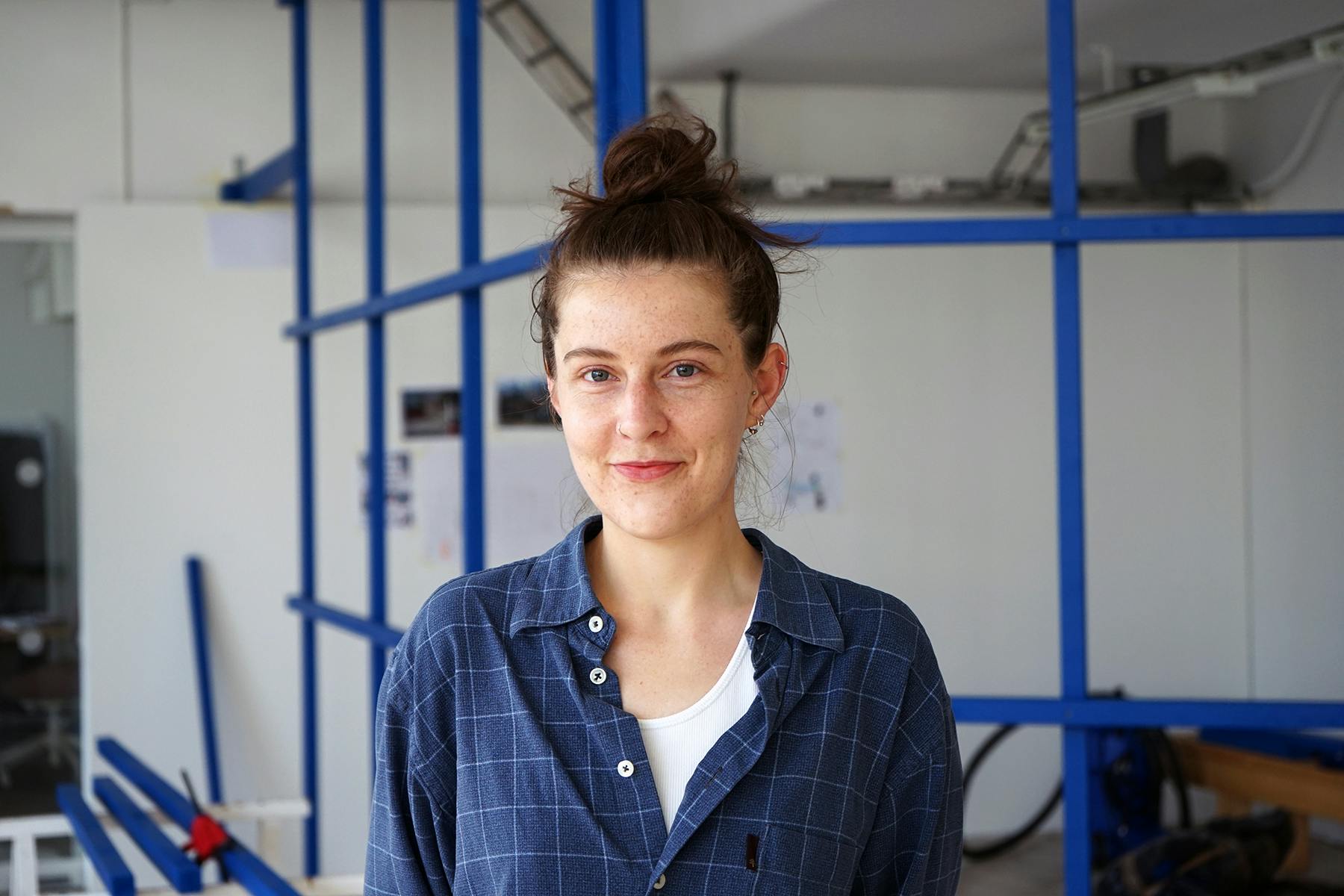 Liv Larsson is an intern at Konsthall C this spring. She has been on site since mid-January, focusing on cultural production (communication, finance, project management). Here you can read more about her experience Konsthall C!
Tell us about your background and why you chose to do an internship at Konsthall C!
Prior to this I mainly moved within music and film, so getting to enter the art world for real felt like an exciting challenge! Konsthall C's distinctly societally critical focus and approach attracted me. I study cultural analysis at the University of Gothenburg, and I've focused my studies on various power-critical practices and queer theoretical approaches. There, questions of how cultural processes and practices shape identities, norms and the city are central. To be able to put theory into practice in an environment like Konsthall C felt, and is, super exciting! I wanted to discuss and think about things like the city, the body and the collective in new ways, and to be able to do this with the help of and through art clicked quickly for me.
What does an intern at the art gallery do?
The great thing with a fairly small organisation like Konsthall C is that you as an intern become involved in a lot! Communication is a central part, within that I handle things like press strategies and social media. I also work with organisation development and the work to apply decolonial theories on the organisation. It is a job that aims to make the organisation more equal, fair and reflexive. In other words, the artistic program, which is highly democratic, feminist and decolonial, must be reflected inwards into the organisation, as in the distribution of work and finances, and in the relationship with the local community. It is extremely interesting to work with! In addition, I have structure and economics as a focus, but I also get to sit and participate in the discussions about the artistic program and the production around it.
Is there anything that surprised you during your internship? Something you did not think you would see, feel or do?
Everything I've done in terms of production around the exhibition This song is for… has surprised me. Through this, for example, I invited representatives from organisations working against sexual violence and produced a series of interviews that touched on issues of support, help and the role of art in this. The ambition was to link the discussion to the exhibition which concerned survivors of rape's personal and political struggle, and at the same time highlight the organisations' important work. We also produced a podcast on violence in close relationships, it's aftermath and legal uncertainty in Sweden, a conversation I would urge everyone to listen to! I could not have imagined before that I would be able to participate in shaping so many exciting and important initiatives around the exhibitions.
Has your view of art changed since you started working here? In what way, then?
Yes I would say so! I think I've never been so touched by a work of art and an exhibition like the one we had up during my first time here (This song is for…). Partly due to the themes of the exhibition, but above all thanks to the fact that I've come so close to the art in question. By that I don't mean physically but emotionally and intellectually through all the conversations and discussions I've gotten the chance to take part in. It has given me new perspectives and thoughts, and has probably made me feel more at home in the art room.
If you were to start a non-profit association, what would it be about?
Hm, a queer interdisciplinary cultural collective perhaps! Where we mix music, art, film, football and food to crush the class society with an intersectional analysis of power!
Become an intern at Konsthall C
We are now calling for an intern/trainee with a focus on curatorship and art production. You are able to apply for the entire fall (September–December) but with a minimum of 8 weeks.