Spielklub (Play club) 1970/2020
Reactivation of a children's Play City critical of capitalism

13 augusti 2021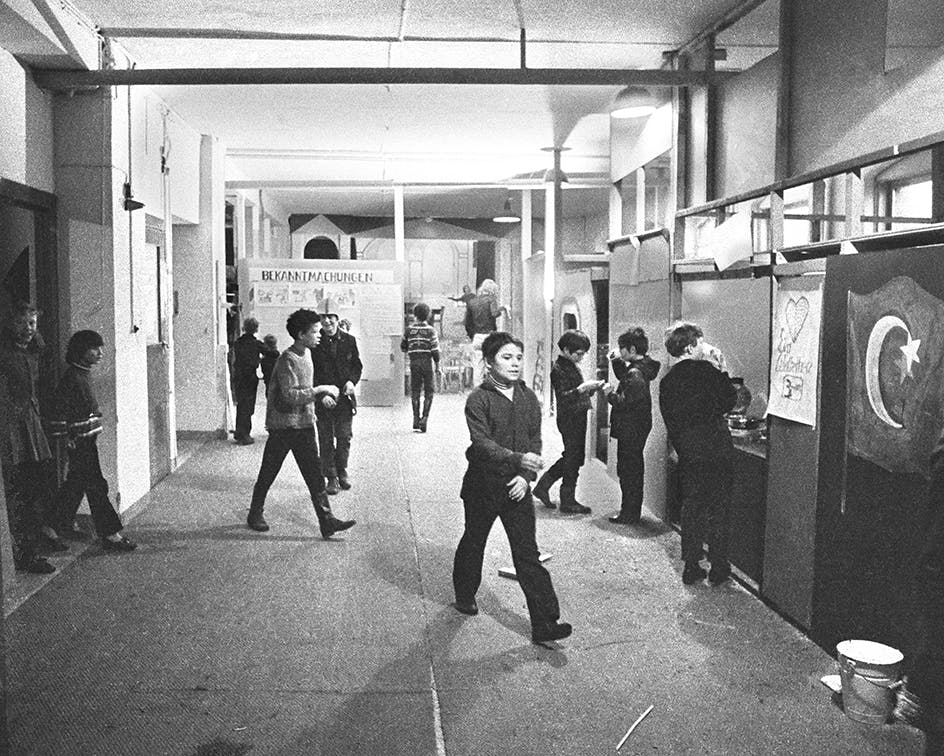 Lecture by Claudia Hummel

Date: August 13, 2021
Lecture starts: 18:00
A warm welcome from 16:30, we offer sausages as well as coffee and cake. Follow the flags to Fagerlidsparken's barbecue area. 3 min from Konsthall C.
Place: Fagerlidsparken behind Konsthall C, Hökarängen
This lecture is part of the program connected to the exhibition All Makt Åt Fantasin - the city as a playground. This event is coordinated with the research project "Varvet runt / A full loop of performance" by Meike Schalk, Anette Göthlund, Miro Sazdic Löwstedt, KTH and Konstfack.
The »AG Spielumwelt« [PlayEnvironment project group] existed at the New Society for Fine Arts (nGbK) from 1969 to 1972. Its founding ideal was to develop artistic practices with and for children, so as to raise critical awareness of capitalism's effects. Instead of the illusions the toy industry promised, children were to build a realistic play environment – a space where they would acquire self-confidence enough to handle the challenges of everyday life. So a loft space was rented at Kulmerstr. 20a in Berlin-Schöneberg and, over the following months, artists and children from the neighbourhood met in this so-called »Spielklub« [PlayClub], to build a model city. There was a bank, a theatre, a hotel, a wholesaler's, a kindergarten, a waffle stand, a photography studio, Maier's wallpaper shop and a boxing ring. Money was printed – the ›Kulmer Mark‹ – and from this moment on, the kids called their Spielklub ›Das Fest‹ [The Party]. 
The revival of the »Spielklub Kulmer Strasse« took the form of a 2-month experimental set-up, the »Spielclub Oranienstrasse 25«, for which the nGbK exhibition space was transformed into a symbolic model of the Oranienstrasse in Berlin-Kreuzberg. Local school classes spent PlayDays there, devising ways to deal with current urban development issues in Berlin and, more specifically, in the Oranienstrasse, for example, housing policy, rent levels and participation in movements for social change.
Claudia Hummel is a university lecturer, art educator and curator. Her work focuses on research and projects at the interface of art and education. In recent years, she has primarily researched the history of artistic-educational practice in West Berlin since the 1970s. Since 2009, she has been working as an academic lecturer in the Art in Context course at the Institute for Art in Context at Berlin University of the Arts. There she initiated the founding of an nGbK project group for the revival of the Spielklub and curated an exhibition about the historical model together with Valeria Fahrenkrog.